Study Shows US Millennials Embracing Champagne & Sparkling Wines -- But Only For Special Occasions
It's true that US Millennials are drinking more wine to enhance food and connect with friends and family. But how do they feel about bubbly? With the holiday season approaching, now is a perfect time to examine the results of a new study regarding Millennial (young adults between the ages of 21 and 31) perceptions of Champagne and other sparkling wines.
The research study, which was conducted at Sonoma State University in California, features a series of five focus groups composed of Millennials between the ages of 21 and 29, with an average age of 22. Each focus group had 8 to 10 participants for a total of 47 Millennials with a mix of 21 men and 25 women. Participation was voluntary, and members were asked a series of questions regarding their perception of Champagne and sparkling wine; reviewed advertisements; and tasted 3 wines blind to determine preferences. The research is part of a larger global study which is being jointly conducted by universities in NZ, Australia, Canada, South Africa, and the UK -- with support and oversight from the Reims Management School in France.
The American Millennials appeared to be quite positive about Champagne and sparkling wine, with only 9 out of the 47 participants reporting that they disliked either the bubbles or the taste of Champagne/sparkling wine. Also, in every focus group at least one person was able to explain the difference between Champagne and other sparkling wines -- stating correctly that Champagne has to be grown and produced in the Champagne region of France. Indeed, when probed on differences, the majority of participants perceived Champagne to be more expensive and of higher quality. They reported that they would purchase less expensive sparkling for casual occasions, but only purchase the more expensive Champagne and high-end California sparkling for very special occasions. As one Millennial said, "It depends on what you want it for. If you're just going to get a bunch of brut to mix with orange juice, then go for something inexpensive. If you want to look good, you buy the more expensive brand."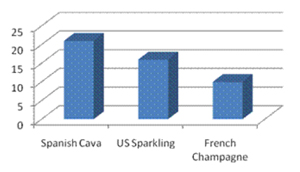 Table 1: Millennial Sparkling Wine Preferences in Focus Group Blind Tastings
Perceptions about quality, however, didn't match their favorite wine in the blind tasting which included popular wines from the US, Spain and Champagne. All three wines were in the brut style with the US and Spanish sparkling wines at similar price points ($10-$12), and the Champagne being more expensive (which is normal in the US market), but a common NV brand which is widely available and priced between $27 and $30. According to Table 1 below, 21 of the Millennials preferred the Spanish cava because "it was smooth, well-balanced, fruity, appley, and creamy." The US sparkling wine was the favourite of 16 Millennials who described it as "bright, refreshing, dry, and sweeter;" and the Champagne was the favorite of 10 Millennials who said it was "crisp, well-balanced, yeasty, peary and had tiny bubbles." Though not a scientific tasting, this illustrates the diversity of palates and tasting preferences of Millennials.
American Millennials Drink Sparkling Wine for Special Occasions
When asked how often they drink Champagne or sparkling wine, more than half (57%) of the focus group participants reported that they only drink it "infrequently" on "special occasions" such as New Year's Eve, graduations, weddings, anniversaries, bachelorette parties or other formal events. Others (21%) said they drink it once or twice a month, and 22% admitted that they drink sparkling wine/Champagne at least weekly. Though these latter numbers may seem positive, the young adults still said that they primarily perceived sparkling wine/Champagne to only be for special occasions. However, as one person mentioned "a special occasion may be the end of the week," or "a group of us may open a bottle of bubbly to share over dessert."
Indeed food pairing with bubbly wine brought forth many opinions. According to the Millennials sparkling wine goes well with all types of appetizers, fruit, desserts, cheese, fish, oysters, and chicken with cream. The only food they said would not work was steak. However, all focus group members reported a distinct difference in perception between sparkling verses still wine. As one member said, "you drink sparkling/Champagne for special occasions, whereas still wine is for dinner and every day." This opinion is not that different from that of the CEO of major Champagne House interviewed earlier this year who said, "We like the fact that Champagne is perceived as a wine of special occasions and celebrations. We don't want to be seen as an everyday wine. Instead people just need to find more reasons to celebrate and drink Champagne."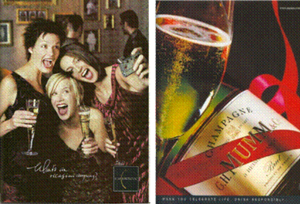 Figure 1: Favorite Millennial Ads for Sparkling Wine/Champagne
Favorite Champagne Ads of Millennials
As part of the focus group process the Millennials were shown nine advertisements of Champagne/sparkling wine that have appeared in trade and popular magazines over the past several years. They were asked to provide descriptors for each ad based on their first impression, and then to determine the one they liked the least and best. Two ads received the most positive votes with the highest rated one (37% of respondents) being a Domaine Chandon ad of three women drinking sparkling wine and laughing (see Figure 1 below). This ad was especially appealing to women, but also to some of the men who all associated it with "a good time; happy feeling; girl's night out; fun time."
The second highest rated ad (24%) was a much more serious and elegant photo of a bottle of Mumm Champagne with a red ribbon. Respondents described this ad as "classy; regal; prestige; luxury; status; sophisticated; and 'what Champagne is supposed to be like'." This diversity of opinion between the Millennials may explain their viewpoints of sparkling wine as being for special and fun occasions, as well as more sophisticated and formal occasions -- when you spend more money for Champagne from France verses domestic bubbly.
Implications of the Study
This study was based on focus groups in California and can't be generalized to a larger population, yet it provides some interesting insights on US Millennial perceptions of Champagne/sparkling wine. On the positive side, bubbly wine appears to be well perceived by US Millennials and they appreciate its unique properties to celebrate special occasions. On the flipside, their perception of sparkling wine/Champagne doesn't suggest that it will become a traditional drink any time in the near future. As one Millennial said, "I wouldn't go to a bar and order it. I did that once, and I was the only person drinking Champagne, and I felt really awkward. I enjoyed myself, but it didn't feel like the right setting."
by Liz Thach, Janeen Olsen & Steve Charters Dr. Liz Thach and Dr. Janeen Olsen are wine business professors at Sonoma State University in California. They can be reached at Liz.Thach@sonoma.edu and Janeen.Olsen@sonoma.edu. Dr. Steve Charters, MW, is the Chaire en management du Champagne at the Reims Management School. He can be contacted at stephen.charters@reims-ms.fr.