WBM Hottest Small Brand Number 6: Cycles Gladiator
Wine Business Monthly has identified today's most exciting top 10 brands from small and medium-sized wineries during 2006.
January 19, 2007
Wine Business Monthly has identified today's most exciting top 10 brands from small and medium-sized wineries during 2006. Some are from up-and-coming wineries that have achieved success by delivering on quality. Some represent ostensible overnight success stories that were, in fact, years in the making. Some have employed unique packaging. Most have put an emphasis on developing relationships with distributors. Each of them stands for something.
6. Cycles Gladiator (Wimbledon Wine Company)
Belle Epoque Label Imagery Symbolizes Both Freedom and Profit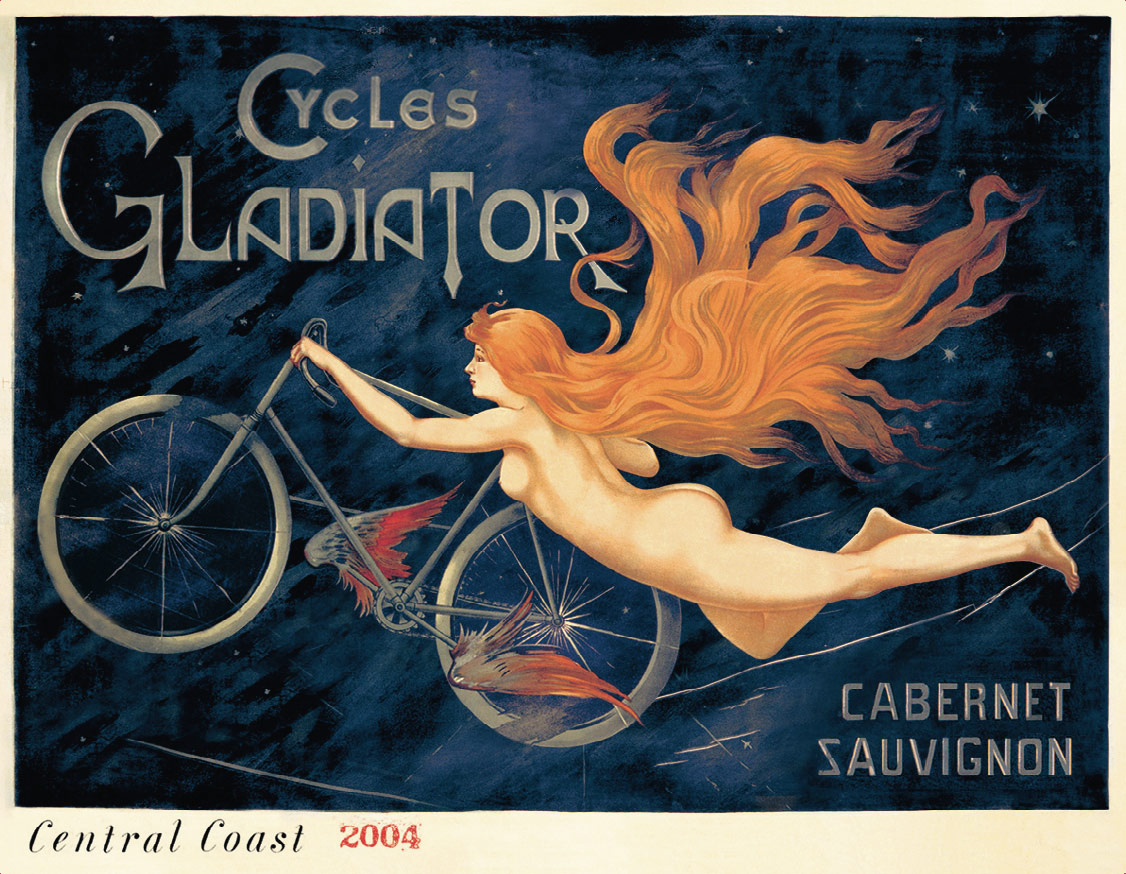 Cycles Gladiator launched in February 2006. It will have sold 130,000 cases within the first twelve months.
When you take a winery from 50,000 cases to 400,000 cases in less than two years and sell a breakthrough brand to the world's largest wine company for a nice profit, what do you do next? Pay off some debt, reinvest in vineyards and winemaking equipment, and launch a new wine brand of course.
The Rex Goliath brand was sold to Constellation Brands in October 2005. Since then Wimbledon Wine Company has removed nearly 200 acres of vineyards from production, purchased a desirable 62-acre vineyard on the west side of Paso Robles bordering Justin Winery, planted an additional 400 acres of Pinot Noir in the Santa Lucia Highlands, and much more.
Cycles Gladiator launched in February 2006. It will have sold 130,000 cases within the first twelve months. It is produced with a combination of vineyards Smith & Hook /Hahn Estates Winery owns and controls and via the bulk market. Varietals sold under the Cycles Gladiator label include Pinot Grigio, Chardonnay, Cabernet, Merlot, and Syrah. Hahn Estates winemakers Adam LaZarre and Paul Clifton, who make the Cycles Gladiator wines, were recently selected by the San Francisco Chronicle as "winemakers to watch." the Chronicle commented that "in a sea of unremarkable $10 wines from California," Cycles Gladiator "stands out immediately."
Like Rex Goliath, Cycles Gladiator's brand image involves vintage art. The company says the brand "symbolizes a celebration of the freedom and happiness that pervaded Europe in the late 19th century during an era known as the Belle Époque. This era marked many notable inventions and improvements to daily life, not the least of which was the modern bicycle or Le Bicycle Velocipede."
"Started in Paris in 1891 by Alexandre Darracq (an eccentric, who would later become famous for manufacturing automobiles), Gladiator was one of dozens of bicycle companies that made their way into the market when the cycling craze boomed. The Golden Age of cycling reached its pinnacle in 1895, and that same year French painter G. Massias created one of the great Parisian art posters advertising this famous bicycle. The artwork, which once showcased the Cycles Gladiator, now is affixed to wine from California's Central Coast, tapping into the renewed popularity of cycling."
Not too surprisingly, the winery has found a niche with cycling clubs across the United States There are roughly 4,000 cycling clubs in the U.S and the demographic is good for wine, is generally college educated, has a higher income and drinks wine.
"We've really been blessed the last few years," said William Leigon, president and chief executive of Wimbledon Wine Company. "It all drives from the quality and I believe it drives from having to over-deliver, and I hate that term, but that's what you're doing, over-delivering for the price. It's not enough to be all right. When the consumer opens the bottle, they've got to go 'wow,' this is only $10.'"
We will be serving the top 10 chosen brands at our Unified Symposium party on January 23 at the Pyramid Brewery in Sacramento, California. For the full top 10 list, see "The Hottest Small Brands of 2006" article in the February issue of Wine Business Monthly. Click here to subscribe or call 800-895-9463.

Editor's Note: This list of "hottest small brands" does not include brands selected in previous years, though some of them have gone on to be even more successful in the market. We avoided larger, more established growth brands, and steered clear of new labels from large wineries. We also excluded virtually unattainable wines that draw high scores but aren't widely available, and focused more on wines that deliver value and execute their vision particularly well.

This is the fourth consecutive year we've assembled this list. We initially defined hot small brands as labels from U.S. wineries making less than 150,000 cases per year that experienced the most volume growth in a single year. We later broadened our criteria to include wineries and brands we think are happening.

The list includes not only brands from small wineries with big sales increases, but also wines we are excited about. Some are from producers that have emerged as leaders within the wine regions they represent, while others are from ventures that have exploited new niches. These brands have momentum.