Class-action lawsuit alleges Molson Coors falsely promotes hard seltzer's health benefits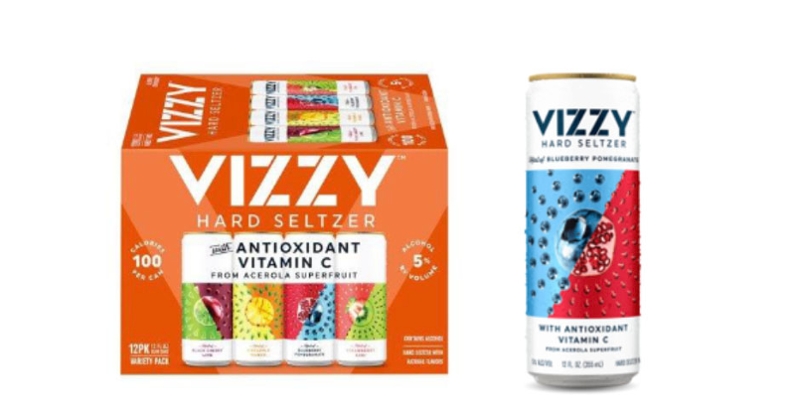 A class-action lawsuit has been filed in federal court against Molson Coors Beverage Co. for allegedly leading a misleading campaign over the hard seltzer Vizzy's health benefits.
A Menlo Park woman named Jennifer Marek alleged the beverage company fortified its hard seltzer product called "Vizzy" with "an insignificant amount of Vitamin C, and then blanketed the labels and advertising with statements affirmatively promoting antioxidant Vitamin C from a 'superfruit,'" according to the federal complaint filed Thursday in the U.S. District Court for Northern California.
That campaign, the complaint alleged, is both "misleading and dangerous to consumers." The campaign is also allegedly "unlawful" because the labels ignore the U.S. Food and Drug Administration and Congressional policies "acknowledging such dangers," according to the court filing.
Marek, who said she purchased Vizzzy Hard Seltzer variety packs in 2021, alleged Molson Coors sought to profit from consumers' increasing interest into healthy food and drink, according to the lawsuit. The company allegedly manufactured, labeled and advertised Vizzy as a drink with "'antioxidant Vitamin C from Acerola Superfruit,'" to "deceive consumers" into buying the drink, according to the complaint.
The company sought to "cash in on the hard seltzer craze, according to the complaint. Hard seltzer sales have dramatically grown, the lawsuit noted. In 2018, hard seltzer sales were $210 million. A year later, sales totaled $1.2 billion, "with no signs of slowing," according to the court filing.
"Intending to profit from consumers' increasing desire to consumer healthy food and drink, (Molson Coors Beverage) fortified its alcoholic beverage by sprinkling nutrients into a beverage that is lawfully required to disclose harmful health effects. Of course, adding an insignificant amount of nutrients to an alcoholic beverage will do little to overcome the harmful effects of alcohol," according to the lawsuit.
Alcohol abuse leads to more than 95,000 deaths a year in the United States, according to the lawsuit, citing data from the Centers for Disease Control and Prevention. "Attempting to overcome the deleterious health impact of its (products), (Molson Coors Beverage) added Vitamin C" to Vizzy, according to the lawsuit.
Marek seeks unspecified damages for a number of alleged violations for false advertising, fraud, deceit, misrepresentation, unfair businesses and unjust enrichment.
MillerCoors, a division of Molson Coors, launched Vizzy late in 2019, according to a company news release. MillerCoors has invested "millions" behind Vizzy, "the first hard seltzer made with acerola cherry, the superfruit high in the antioxidant vitamin C," according to the written statement released in December 2019
Vizzy attempted to attract health-conscious consumers. "Aimed squarely at the health and wellness trends fueling the food-and-beverage industry, Vizzy represents MillerCoors' biggest big yet on the ascendant hard seltzer segment, which is estimated to reach $2 billion in sales next year," according to the press release issued Dec. 9, 2019.
The company launched Vizzy nationwide during the pandemic in April 2020, according to a news release. "Vizzy is hitting the market at a time when hard seltzers continue unprecedented growth, despite widespread disruption in consumer spending habits," according to the company's news release.
Vizzy's flavors include blackberry lemon, raspberry tangerine, blueberry pomegranate and others.
Molson Coors' seltzer portfolio is up 159 percent over the past 13 weeks, the company stated on Sept. 15 in a news release. Molson Coors' seltzer brands, including Vizzy Hard Seltzer, have "grown at an impressive pace" even through the industry's seltzer segment overall has slowed over the summer, according to the company.
The company is investing "tens of millions of dollars" in a new facility at its Fort Worth brewery to package hard seltzer products and other beverages, according to the company.
The complaint also named the U.S.-based division of the beverage company, Molson Coors Beverage Co. USA LLC. That division is headquartered in Chicago. Molson Coors is a publicly traded company