The State of Lending in the Wine Industry Post-COVID
Banks are seeing unprecedented loan volume as a result of industry-wide optimism for wine's comeback.
"The last year has been probably the most tumultuous year in my career in the beverage industry, with the exception of the late 1990s and the early 2000s that coincided with the dot-com boom and grape glut," said Jeff Clark, senior lender at Live Oak Bank. "It's been non-stop change."
And now that the pandemic has subsided, there's still no slowdown for banks in sight. "We've been incredibly busy year to date. We've had unprecedented loan volume," he added.
Clark admitted that this loan demand is "the most broad-based loan demand" he's ever seen. It runs the gamut from vineyard and winery acquisitions to tasting room expansion to inventory increases. "There are no two snowflakes alike," he said. "There are so many ways to make money in the wine industry."
Here's where lending in the wine industry stands today, following one of the most challenging financial years on record.
Sink or Swim?
Wine businesses generally fell into one of two columns during the pandemic: they either struggled to survive, or they thrived. Clark referred to this last year as "Darwin's Theory on an accelerated basis."
"We started seeing a shakeout in the craft beverage space starting a few years ago. COVID eliminated many weaker players that probably would not have been in business much longer," he said.
But wineries that pivoted quickly into new channels, like retail and direct-to-consumer, and called or emailed every person on their customer list, fared well and, in some cases, excelled. "They are growing, and they need capital to grow," noted Clark. "On one hand, COVID brought out the very best in entrepreneurship. Some wineries have told me, 'It's the best thing that's ever happened to me. It got me off the hamster wheel. I actually had time to sit down and think about things strategically.' The lesson in all of this is that you need to have diversified revenue streams.'"
On the other hand, banks must make some tough decisions regarding helping businesses still reeling from COVID's impact. In the 2020 SVB State of the Industry Report, 4 percent of wineries surveyed described their financial strength as "very weak" (up from 3 percent in 2019) and another 15 percent as "slightly weak" (up from 13 percent in 2019).
"We have some people who need capital to stay in business, and that's more problematic. It's hard to measure historic performance. Twenty-twenty, that's an outlier, so we look at 2019 and then what 2020 did to them. You try to solve for what the future looks like," stated Clark.
He added, "They think that getting more debt will cure their problems, but in too many cases, you're already up to your ears in debt, so I'm essentially handing a drowning person a glass of water. That's the downside of the job. A lot of times, you have to be the one that delivers the bad news."
Adam Beak, senior vice president at Bank of the West, said that many of the larger wineries came out of COVID stronger while it was the luxury sector that was hit the hardest. "Banks are having to be a little more careful in the luxury end, which was most impacted," he explained. "The larger wineries with access to corporate retail sales channels are generally delivering stronger financial results. Their access to financing is probably better than it was pre-COVID."
Changing of the Guard
The pandemic caused a lot of people to rethink their investment in the wine industry, leading to an increase in loan requests for vineyard and winery acquisitions. Take, for example, Delicato Family Wines' acquisition of Francis Ford Coppola Winery, announced in June.
In the 2020 SVB State of the Industry Report, there was a significant increase in wineries that would "seriously consider" selling (19.47 percent) or would "likely" sell (9.64 percent) if they received a fair price.
"I think, demographically, some of the founders of the industry or some of the people who have been in it for 30 to 40 years, the timing of COVID has provided a window of opportunity for an exit strategy," said Clark. "A lot of people get into the alcohol industry because it's sexy, and then they find out it's one of the most difficult industries to make money in ever. They've gone through one of the worst years in history, and it's not sexy anymore. They're saying, 'I've had my fill. I've done this too many times.'"
Many requests that are coming in are for partner buyouts. "COVID brought some people closer together, and for others, it exacerbated existing fissures and issues," Clark continued. "It just seems like COVID brought to the forefront a lot of issues that were simmering at the surface, and now in 2021, people are taking action steps to resolve or take advantage of them."
Clay Popko, regional banking executive at American AgCredit, reports a lot of shifting around, too. "I think everyone is revisiting. The labor department noticed we have a new record of people quitting their jobs. Everyone is reevaluating how they work, where they work, the conditions they work under, and if they want to continue being in the role," he said, stating that this applies to both partnered business relationships and succession planning.
Vertical integration is another trend Popko has noticed as more wineries seek the ability to grow and control not just the winemaking process, but the winegrowing process as well. This has become especially difficult in regions like Napa Valley and Sonoma, where there is little land left to plant, limiting a winery's ability to expand its production. Popko attributes this to an increase in vineyard acquisition financing requests from wineries versus independent growers.
"To grow and remain in integrity with their brand identity, they need to acquire more production within the scarce appellations they are already well known for," he said. "Many of the vineyards that do come up for sale are being sold because they are toward the end of their economic life and the family lacks the desire or resources to redevelop and carry on. As such, many times, when we are approached to provide acquisition financing for a vineyard, there is a request for a companion re-development loan."
Yet, on the other side of the coin, there's been a mass exodus from big cities, like San Francisco, as people seek a quieter, more bucolic lifestyle—one that goes hand in hand with wine country. "People are exiting the city and saying, 'I want to live in the country, and I'll buy a vineyard because it's pretty," said Clark, though he said banks are on high-alert in those situations.
"We want someone who has industry experience, who understands farming. People show up and want to live the wine country lifestyle, but do they really know what that is? Have they ever owned a vineyard? It's a phenomenon that's happening, but we place a huge premium on industry experience."
Cash is King
"A little bit of an interesting thing that happened, when the pandemic started, is that companies that had bigger resources immediately started building their war chests and increasing cash," said Popko.
Fire Impacts on Lending
As if the pandemic weren't enough of a curveball, there's a lot of residual impact to the wine industry from the last round of fires, which is bringing wine businesses into banks for a myriad of reasons. But insurance—or a lack thereof—seems to be the most pressing issue.
Continue Reading "The State of Lending in the Wine Industry Post-COVID"
in the September 2021 Wine Business Monthly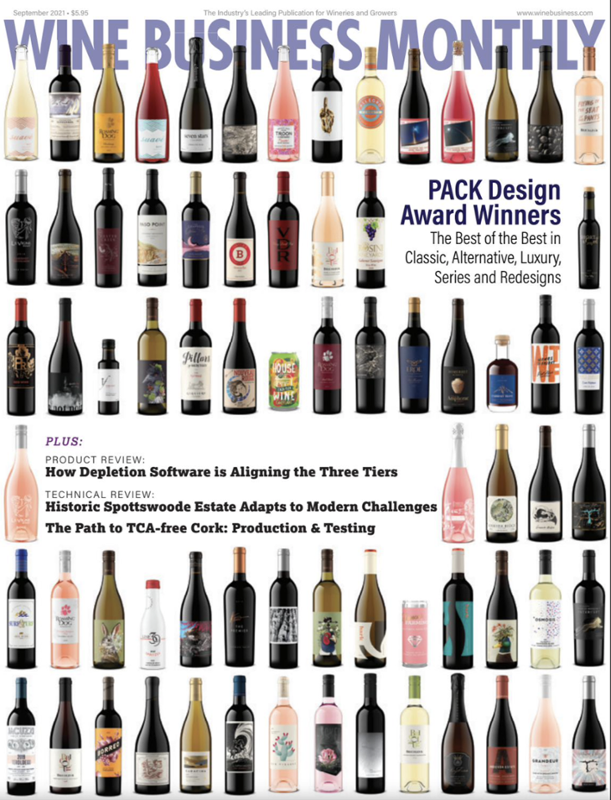 by Jess Lander
Jess Lander is a writer based in Napa Valley, California, who covers wine, beer, food and travel. Her work has appeared in Wine Enthusiast, Decanter, the San Francisco Chronicle, AFAR and other publications.