The Provable Theory of Terroir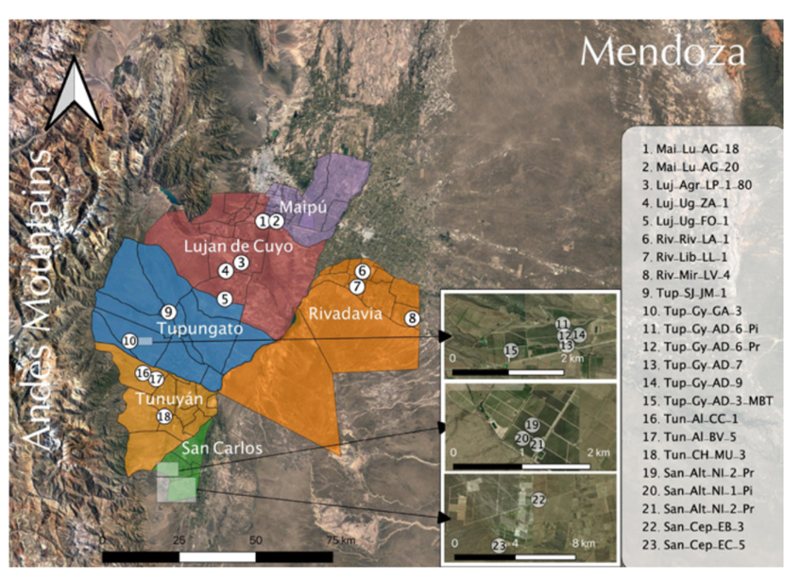 ONE AFTERNOON IN 1981, Dr. Ralph Kunkee sat on my porch along with nine winemakers from Sonoma Valley. Kunkee was the microbiology specialist at UC Davis for 30 years, focusing on wine yeast, malolactic fermentation, and the sources of microbiological spoilage in wine. I had invited him to give a 15-minute lecture on his specialty and then followed up with a 90-minute question and answer period with the winemakers.
The give and take was exhilarating, with winemakers receiving expert advice on dealing with real winemaking problems. At one point Kunkee asked how we inoculated our wines for fermentation. Every winemaker told him the same thing, "We dump yeast into a tank with the grapes. Once it starts fermenting, we drain a bucket of the fermenting juice and add that to the next tank to get it going." Kunkee almost fainted. "You can't do that," he exclaimed. "If you have an infection in that tank, you will spread it throughout your entire winery."
For the most part, winemakers make wine the way they are taught. In 1981, none of us had studied enology. We learned on the job as cellar rats. Once Dr. Kunkee explained the science of yeast and fermentation, we quickly changed our ways, which led to cleaner fermentations and better wine.
In the 40 years since that afternoon, we have learned a tremendous amount about the science of winemaking. As winemakers in the '70s and '80s, we did things that we thought made sense but turned out to be detrimental to making high-quality wine. We would crush grapes, test them, and then dump in tartaric acid to reach a pre-conceived goal. We'd crush white grapes to a tank, giving them hours or even over-night skin contact, before pumping them to the press. We'd suck wine out of racking valves and shoot the wine as if using fire hoses to break up the caps in fermenting tanks of red wine. Again, as we learned more, we changed our ways and the wine improved.
Winemakers have always had their theories and beliefs. One of the most fervent concepts is that of terroir; the idea that unique characteristics derived from a specific vineyard influence and shape the wine made from it. The idea of terroir dates to Ancient Greeks, as well as Benedictine and Cistercian monks, but the French have made terroir the very basis of their entire appellation d'origine contrôlée (AOC) system. That system insists that the land growing the grapes (along with its distinctive climate, soil and surrounding organisms and plants) imparts a flavor and character specific to the site. The French have even broken this special influence down to specific sections within the same vineyard, calling these sections "climats." The belief that terroir is a major influence on character and quality has become a central concept in growing regions around the world. Winemakers the world over have bought into it.
The wine industry was shaken when Mark A. Matthews, a viticulture and plant physiology professor at UC Davis called the concept of terroir "a myth." While agreeing that local traits could influence vines and the wines made from their grapes, he insisted that the term was not precisely defined and felt the concept had been accepted based on traditional beliefs instead of rigorous science and research.
Matthews challenged one of the foundational concepts of winemakers around the world. If terroir was a myth, perhaps the way winemakers thought about and formed their wines could be inherently wrong. It struck at the very underpin- nings of quality oriented winemaking practices. For many of us winemakers, the vital concept of terroir had to be preserved. We needed an advocate to defend terroir and that champion had better have a scientific background.
It turned out that our rescuer was from Argentina and her name was Dr. Laura Catena, scion of Bodega Catena Zapata.
Dr. Catena had been studying the effects of terroir on specific vineyards since 1995 when a 135 plant Malbec selection from the Angelica Vineyard (the Catena Cuttings) became the founding project of her Catena Institute of Wine. Studies continued, delving into high altitude climate variations, the effect of sunlight intensity on grapes and selection and in-depth study of parcels within her Adrianna Vineyard. As part of their ongoing research the Catena Institute started doing microvinifications to learn more about grapes from their various vineyards. By 2010 they were running 2,000 different microvinifications.
A Study of Notable Proportions
That same year the winery decided to sponsor Fernando Buscema, executive director of their research program, for the two-year MS program at UC Davis to focus on the most efficient way to run these microvinifications.
Working with state-of-the-art equipment in the UC Davis experimental winery, under guidance from Dr. Roger Boulton, Buscema released the most extensive research on Malbec ever conducted.
"In 2010, we started a project with Roger Boulton to determine if we could objectively measure if terroir existed," Buscema explained. "Until that time, the concept of terroir was based on personal experience, the experience of others and on un-published data. Our challenge was to demonstrate that terroir did exist and that it was possible to measure it objectively."
Buscema and Boulton put together a method that measured phenolic compounds, volatile compounds and used sensory descriptive analysis as objective measuring tools. They used Malbec from 42 locations in both the United States and Argentina, all from a single vintage. They were able to tell the wines from California and Mendoza apart, all the way down to the AVA level. For example, they could distinguish Malbec from Napa apart from Sonoma and differentiate Malbec from Lujan from that of Tupungato in Argentina. They could not clearly identify specific parcel or "climat" differences. To do that, the feeling was that they would need to compare different vintages and gather more specific information from the parcels to test for objective differences.
Continue Reading "The Provable Theory of Terroir" in the July 21' WBM, starting on page 50.