The Challenge of Precision Viticulture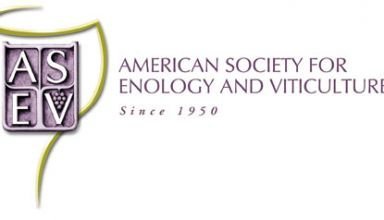 The Precision Viticulture Symposium concluded its presentations on June 21, 2021 with Dr. Nick Dokoozlian speaking on the topic of "The Promise and Challenge of Precision Viticulture." Dokoozlian is vice president of viticulture, chemistry and enology at E&J Gallo Winery in Modesto, California, and is also the research chair for the National Grape Research Alliance. Prior to joining Gallo, he was a member of the department of viticulture and enology at the University of California, Davis.
Dokoozlian began his talk by noting that at Gallo, they are trying to experiment and understand how to apply precision agriculture technologies to viticulture. He commented that this precision viticulture symposium has showed how much research has been done, how much our knowledge has advanced, and how far we have to go. According to Dokoozlian, precision viticulture is in the "descriptive analytics" stage of describing what has happened, by using techniques such as yield maps. The challenge is to move forward to "diagnostic analytics" that looks at why it happened; then to "predictive analytics" or what will happen; and finally get to "prescriptive analytics" where we can manage/control what happens.
Descriptive analytics allows growers to separate vineyard blocks with high and low quality fruit or yield, and to begin to think about differential harvest or other techniques, but it is still "at a pretty gross level." He stated, "Let's get beyond recognizing differentiation, differences in growth and quality and other things, and get to prescriptive analytics so that we can actually drive to the desired quality or yield. That's really the promise of precision agriculture."
Dokoozlian noted that for a researcher, trying to translate research results to production in order to develop precision ag practices, the yield map has been absolutely essential to begin to understand the drivers of yield differentiation. He said that it now appears that what really drives yield differences is soil moisture content. Even in highly managed and manipulated regions with sophisticated irrigation systems, soil moisture content is the major driver, and that relates to higher levels of photosynthesis, of conductance, and lower mid-day leaf water potential. Researchers began to realize that in addition to water holding capacity, things like soil compaction, textural class and other indirect parameters affecting both rooting depth and soil moisture content were extremely important in terms of driving yield and fruit quality variability.
Viticulturists needed to get a better handle spatially on water use across their vineyards, soil moisture content and how this variability is driven. Researchers began to use broad scale, integrated vineyard block views of vine vigor and water status that could only be generated by remote sensing. Tools such as Landsat and Sentinel were able to create higher resolution imagery from drones and other tools to get a better sense from a global view of water use and vine water status of vineyards. Landsat derived tools to calculate canopy size and crop coefficients across many acres and multiple blocks that allowed researchers to calculate actual crop coefficients based on vine size and canopy size, instead of using a reference table. This allowed researchers also to increase the accuracy of water applications dramatically.
In order to increase their knowledge of how to implement the information gained by remote sensing, Dokoozlian and his team began working with researchers from USDA-ARS in Beltsville, MD who had worked extensively across the U.S. with remote sensing techniques and how to use them for irrigation management. They installed some very sophisticated ground-truthing tools that allowed them to measure accurately the water being lost by the vines and also used the standard ways of measuring factors such as vine water status, water stress, and soil moisture status. All the information was then pulled together into more integrated models that let researchers really understand how to calculate irrigation requirements more efficiently.
"From my perspective," Dokoozlian said, "this is a very effective way to use digital data – Big Data – to drive practices in the vineyard." He noted that they are still validating which are the best models to use for irrigation scheduling purposes, but there is no question that remote sensing has become the most powerful tool in terms of increasing the ability to estimate and apply water accurately. There is great variability in vine water use across vineyard blocks, where there also be variability in the soils.
The problem with many vineyard blocks is that when the irrigation system is turned on, all vines receive the same amount of water. More recently, experiments have been done with variable rate drip irrigation systems that address the need for varying the amount of water applied.
In one case, Landsat imagery was imposed on a vineyard block, which was dvided into pixels, each one 30m x 30m (approximately 1/5 acre in size, with 160 to 200 vines). Each pixel was irrigated independently for frequency and amount. This allowed for the farming efficiency of one large block, but with the irrigation efficiency of many small blocks. The vines responded immediately, and after several months, vineyard uniformity was observed. Over the course of the trial, the yield per block improved 10% to 15% while the fruit and wine quality were maintained or improved. Water use efficiency (tons produced per unit of applied water) increased 15% to 20%.
Dokoozlian noted that the main limitation of variable irrigation remains its cost, but the system is still experimental. He hopes that in the near future researchers will develop the design components necessary, with a cost that is reasonable, and then be able to commercialize that technology.
The research team has also looked at other vineyard practices where they could apply precision agricultural principles to the production system and how other practices might be varied, such as canopy management. Dokoozlian commented that there is a significant correlation between NDVI (the normalized difference vegetation index), canopy size, vine capacity or vigor and yield. The "flip side" of that is that researchers saw grape quality decreases with vine capacity, or NDVI. The Grape Quality Index (GQI) – an algorithm that "more or less" predicts potential wine quality based on the chemical analysis of several compounds related to color, mouth feel and aroma of the grapes – when correlated with NDVI showed that when vines got larger, they produced more crop but the grape quality, the GQI, went down.
The question then arose as to whether this was a yield effect or was there something else, such as microclimate that was driving these relationships. When looking at the yield:pruning weight ratio of low vigor vines and high vigor vines versus NVDI, researchers found that the lower vigor vines were farther outside the ideal range. The higher vigor vines had larger canopies, were producing more fruit, but the yield to pruning weight ratios were close to optimum.
They found that the amount of sunlight in the fruit zone at mid-day was the major driver of quality in the two sets of vines. The researchers then went into the high-capacity vines and did additional leaf removal to get the light levels almost to the same levels. The GQI went up for some of the high-capacity vines, but not on those vines with very deep soils with stored soil moisture.
In conclusion, Dokoozlian looked at precision viticulture, where it is today and the challenges that lie ahead. Like some of the other presenters at the conference, he believes that precision viticulture is still is at the "Measure" for key performance metrics level and has yet to move to "Model" data level or the "Manage" level where variable rate applications optimize performance. He believes that the only area "where precision viticulture has moved beyond collecting data is in irrigation management, where we've actually been able to take data, model it into information and have it provide a prescriptive action or practice for us. It's rare these days, but we're working towards it."
One of his biggest disappointments is "our inability to really scale and create accurate robust models because of the differences in resolution for some of these data layers that we're trying to manipulate and model… I'd love to be able to model yield more closely with available water in the soil." The problem is that when researchers try to build those models, they have information on plant available water in the soil, but it is from pre-data from individual sensors each covering 10 to 20 acres. That information is then integrated with a Landsat satellite for the vegetation index at a 30-meter resolution. The harvest yield monitor has a resolution of one or two meters, and then manual sampling for fruit quality at a three- or five-acre resolution or sometimes 40 acres resolution. It's very hard to build robust models with this kind of data scaling issues.
Researchers do use NSGS soil maps in order to place sensors in the field, and more recently have used EM-38 sensors to map the fields to find soil variability. It takes a tremendous amount of ground-truthing to get to why the soils are different and sensors help to find unique aspects of the soil. Dokoozlian thinks the biggest break-through that researchers will have in terms of irrigation management is understanding when we reach a critical level to begin irrigation after soil moisture has been depleted.
Data management and accessibility continues to be a challenge. While a lot of data is available in the public sector, getting that data, cleaning it up and transporting it into their system has taken years to get to the point where they can actually have access to and import multiple data sets. Moving data sets around of this size and complexity is very difficult. Starting from scratch to try to build these prescriptive tools is also difficult.
What does the future look like? What Dokoozlian hopes is that there will be real-time, on-the-go actuation where a sensor at the front of an implement or a tractor collects and sends data to the computer, which processes that data and sends signal to an actuator, whether it's pruning or shoot thinning or cluster thinning and "we're able to continue with that action again." Researchers are not yet close to anything very sophisticated but have developed some minor applications centered on canopy size and configuration that can be used pretty close to real-time today.
The Precision Viticulture Symposium was presented by the American Society for Enology and Viticulture (ASEV) in partnership with the National Grape Research Alliance (NGRA) and included speakers from Australia, France, New Zealand, California and six other states. The symposium was followed by the 2021 ASEV National Conference that was held virtually on June 22 to 24, 2021.