Clos du Val sells vineyard to Sequoia Grove Winery's parent company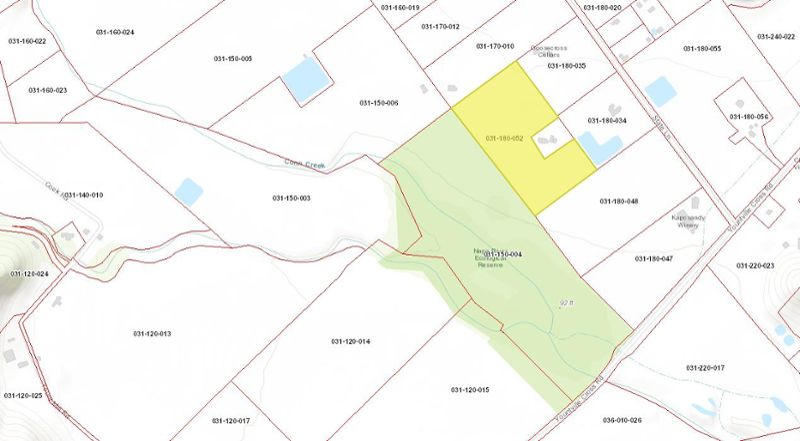 Sequoia Grove Winery's parent company has acquired a vineyard east of Yountville for $7.3 million, according to county records.
Clos du Val sold the 21.5-acre property off State Lane to Kopf Vineyards LLC, a company whose portfolio includes Sequoia Grove Winery in Rutherford and St. Francis Winery and Vineyards in Sonoma County, according to public records. The deed was filed in Napa on June 18.
The fruit from the State Lane vineyard will supply Sequoia Grove. Rick Bonitati, president of Sequoia Grove Winery, said in an email Tuesday that "the purpose of the vineyard acquisition is to supply the highest quality grapes for the Sequoia Grove Winery." More details will be included in a press release in a "few days," he said.
Sequoia Grove Winery produces wine with fruit from various vineyards, including about 49 planted acres Tonella vineyards in Rutherford and another 33 acres at Sequoia Grove, according to the winery's website.
Olav Goelet, chairman at Clos du Val Vineyards, could not be reached to comment on the sale. According to recent county records, Clos du Val owned about 160 acres of planted vineyards in the Napa valley.
Earlier this month, Sequoia Grove, Opus One and Antica Napa Valley were among a dozen wineries to announce their enrollment in the new Napa Green Vineyard certification program. The sustainability organization, Napa Green, said it has launched the "next-level" Napa Green certification, to focus on "climate action, regenerative farming, and social equity and justice." The goal of the vineyard certification program is to have vineyards become "carbon neutral" in six years and "carbon negative, or climate positive" in nine years, according to the Napa Green's written statement issued early June.
Sequoia Grove and St. Francis Winery and Vineyards have different winemakers but share a vineyard director, according to their websites. Molly Hill is Sequoia Grove's winemaker. Bonitati is also president and CEO at St. Francis Winery and Vineyards.