Why Winc Acquired Natural Merchants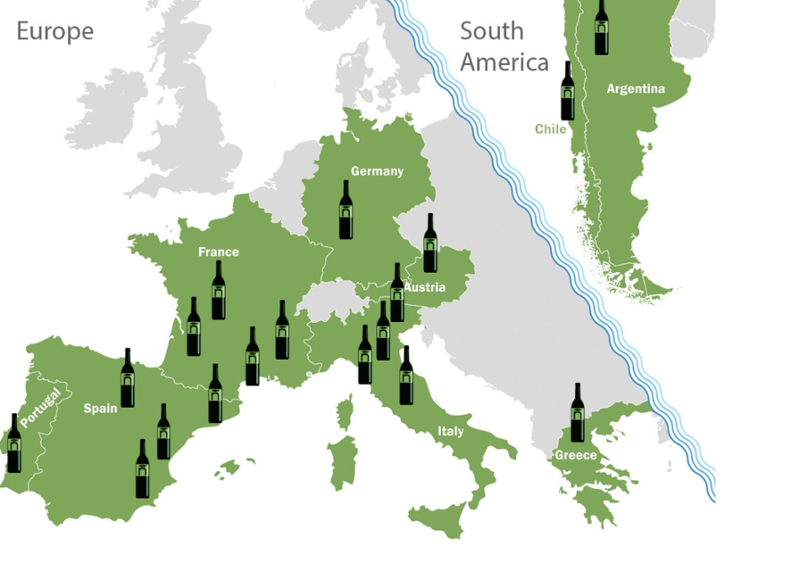 Winc, Inc. the omni-chanel wine company, is purchasing Natural Merchants, a purveyor of natural, organic, and biodynamic wines.
Natural Merchants was founded in 2004 by husband-and-wife Edward Field and Pilar Meroño. In announcing the deal, Winc said the acquisition reinforces its dedication to sustainability and organics and enhances the company's ability to offer so-called natural wines.
"Natural Merchants is a pioneer and thought leader in the natural and organic wine space," Winc VP of Corporate Development and Innovation Alex Goodwin told Wine Business Monthly. "They have developed a reputation for excellence in that space, and an extensive set of relationships with key suppliers around the world. That's really the crux of the acquisition."
Goodwin said Natural Merchants is a pure play importer with some of the best supply chain relationships in the category.
Data points to a really strong shift in demand with consumers caring about sustainability and wanting to take better care of their bodies, which aligns with organic and biodynamic messaging, Goodwin said. He said the category is here to stay and will be outpacing market growth for the foreseeable future.
"We were excited for a chance to partner with a pioneer and to absorb the relationships they've built over the last 15-plus years with some of the top biodynamic and organic wineries around the world."
Goodwin said the deal plays into to the strategy of taking their supply partnerships and launching products direct to consumer and creating brand awareness for them in a new channel they haven't experienced in the past.
Goodwin said Winc believes strongly in the category and had started to delve into it in 2019 with the launch of Cherries and Rainbows, which is an organic wine; as well as with The Wonderful Wine Company, billed as "clean wine for better living."
"Winc is extremely excited to strengthen our commitment to sustainability and organics through our partnership with Ed and Pilar of Natural Merchants," Brian Smith, Co-Founder, President, & Chairman of the Board, Winc said in a press release. "Over the past year, we have launched several initiatives focused on bettering our planet and adapting to the evolving lifestyle choices of our customers."
In making the announcement, the company said 76% of Winc's customer base falls into the 21 - 44 age group, a consumer segment that is expected to drive disproportionate industry growth and one that is increasingly demanding organic products from companies that prioritize sustainability.
Following the transaction, Natural Merchants' founders Ed and Pilar, along with their team, will continue to manage the supplier relationships responsible for the Natural Merchant wine portfolio, with support from the Winc platform. Natural Merchants' portfolio of wines can be found at fine retailers and restaurants nationwide including Whole Foods Market stores across the country.
Winc launched nine years ago. Winc's sales rose 95 percent by volume in 2020.