Wine Disruptor Thrived During Pandemic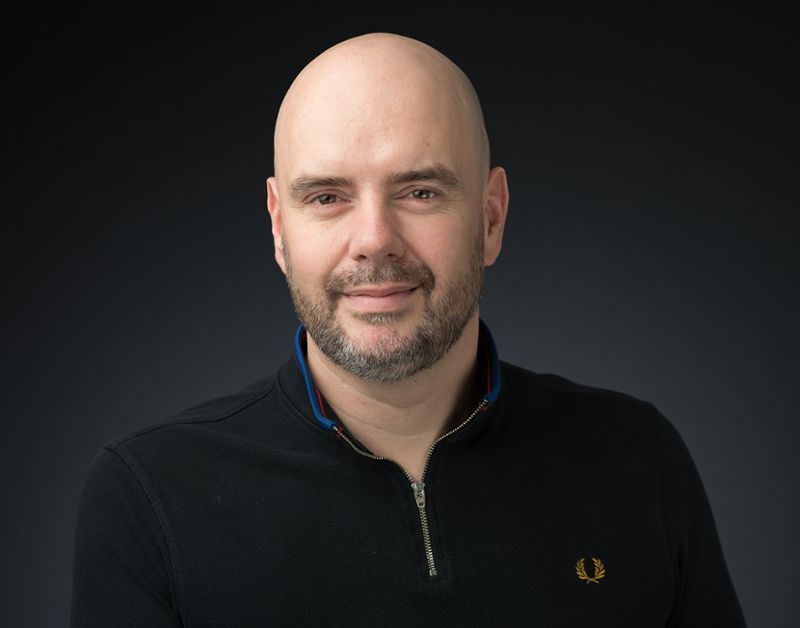 Heini Zachariassen says his vision for the app Vivino has remained the same since he launched it in 2010: to help consumers find the best wines for their palates.
But the Danish tech executive with a background in anti-virus technology also knew a target for disruption when he saw it. "The wine industry is old and complex and was ripe for disruption and democratization — I loved that," he said in a September 2020 interview with Medium.com.
In a year full of uncertainty, the wine disruptor has thrived: Vivino now boasts more than 51 million users, 71 million user-generated wine reviews and more than 1.5 billion label scans.
The label scans are at the heart of the app as it helps users get familiar with the Vivino system while the company ensures accurate data on particular wines are uploaded into its system.
In February, the company announced it had raised $155 million in Series D funding led by the Swedish investment firm Kinnevick, with Sprints Capital brought in as a new investor. According to a press release announcing the investment, the company has raised $221 million so far after posting a 100% annual growth rate for the last seven years and enjoying a 103% increase in sales in 2020.
Like many others working in e-commerce and the direct-to-consumer side of the industry, Zachariassen says the pandemic accelerated the migration of wine buying to the Internet, and he does not expect that trend to reverse. In an interview with the Wine Analytics Report, Zachariassen said to stay on pace with that growth (Vivino expects e-commerce beverage alcohol sales to reach $40 billion by 2024), the company is focused on personalized recommendations and developing a wine club.
Q: How has Vivino evolved since its launch and through the pandemic?
Zachariassen: At first, the real driver for us was the app, meaning, "Hey, you can take a picture of a wine label, and you get all the information, and you get the rating, the price and all those things." That was the community that we built. Now that you buy through the platform, it's the same thing. We want to present the best possible wine to you. I think that's important. And when it comes to the last year, it's been crazy. I think what we've really seen is a shift when it comes to wine. It's just due to this pandemic. A lot of people were pushed to change their habits. It's incredibly hard to get people to change their habits, but the pandemic was the push, and then people changed their habits. People are not going to go back. People just don't go back. When they start buying all their stuff from Amazon, they just don't go back again.
Q: What is the primary source of your revenue?
Zachariassen: People buying wine through the app or the website and we charge a marketing fee for that. That's where most of the revenue comes from.
Q: So Vivino is not actually selling or shipping the wine then?
Zachariassen: Yes, we're a marketplace, so in almost all cases, the sale is through a winery or retailer. Depending on where you (the consumer) live, you will only see retailers or wineries that could ship to you. Obviously, the U.S. is a complicated market. We have 700 retailer partners around the world and in the United States somewhere between 200 and 300, I think. On fulfillment, we work with WineDirect, and they have quite a few winery clients.
Q: Do you set the pricing or is it at the discretion of the winery or retailer?
Zachariassen: We are not allowed to set the price. We can't dictate price anyway. I believe in Europe that's a general thing, and with alcohol specifically, it's super important that we can't dictate the price.
Q: What's trending on Vivino? What wines are popular in the U.S. market and who is buying them?
Zachariassen: We did not see a big change in what people were drinking over the last year. We saw people drinking more during weekdays, and obviously, people bought more online. We also saw price points go down a little bit. The research we saw on people, how much they drank, we did not see that go up necessarily. We saw change in how they bought it and where they drank it. We look at the trends once in a while, but honestly, in most cases it doesn't change.
Q: Is there a way for a winery or a retailer to get recommended to users in the marketplace?
Zachariassen: We have what we call a sponsorship program. But our philosophy is always, "Hey, we want to give you the best wine." And, if that's paid, it isn't really the best wine. So we built a sponsor program, which is a little bit different. When a user looks up a wine in the app, we give them a better experience for the user: rather than just having a picture up top, they're able to put a video there, these kinds of things. That helps users meet the winery as they get more information about the winery. This program is something we started relatively recently a couple of years ago, and it has also been incredibly successful during COVID. It didn't exist two years ago, which means that we've built a lot of it over the past year. And so, the wineries now can get a dashboard of information about where people scan their wines, what they say about them, all kinds of stuff.
Q: How about a wine club?
Zachariassen: We are testing it right now, and we will be launching a wine club very soon, yes. As much as we know about you, we'll find the perfect wine for you. The wine club that we're building is going to look through every single supplier and every single wine they have and put together a package just for you. No package is going to be the same. It's not like we're going to put some private labels in there or anything like that. It's made for you, specifically for you, and you decide what price points you want to be at.
Q: Really, you're not developing your own brands with bulk wine?
Zachariassen: We are not going to put private labels in there, no. For us, it's maybe not as good a business as others, but for the user, we think it can be a totally unique offer.
Q: With the data you're acquiring, is that to build a better user experience or are you trying to better understand the overall wine market?
Zachariassen: I'm hoping that the latter is going to be, I don't want to call it a side effect, but I hope we can get that for everybody. But, the core mission for us and what we're really trying to do is really to help people drink better wine and create more transparency on what's good and what's not good. I don't think people should buy a label because it's cool. I think people should buy a wine because it's an amazing wine and the winemaker cared about it and built a great product. I would love for it to be more transparent. I mean, before you watch a movie, you would go through the movie database; and before you maybe buy a book, no matter where you buy it, maybe you check the rating on Amazon and so on. I just think those things are incredibly important to people to just make life easier.
The Wine Analytics Report is a monthly, digital report on the U.S. wine industry produced by the editorial team at Wines Vines Analytics and based on information from proprietary databases and data supplied by partner research firms. The report and Wines Vines Analytics are part of the Wine Communications Group that also publishes Wine Business Monthly.