Stand Out from the PACK: Wine Packaging Competition Now Accepting Submissions
Submit your best wine packages through June 30, 2021
Sonoma, Calif. -- For the first time in its eight-year run, the PACK Design Awards will be held fully online. Wine Business Monthly, a champion of innovation in the drinks business, hosts the annual wine industry competition to cultivate fresh ideas and perspective about new packaging designs. Year after year, the PACK Design Awards have helped build a sense of community around packaging design advocates, and recognize those companies that are pushing the envelope when it comes to new takes on the classics and alternative formats. To view the winners from the 2020 PACK Awards click here.
Now, as a fully digital event, those submitting entries will be asked to upload images of their packages, rather than ship bottles to Wine Business Monthly, as in previous years. WBM has partnered with Outshinery to create fabulous images for all participants, to ensure an even and fair online judging.
Now more than ever, wineries and brands need to rethink the way they reach their customers, with packaging at the forefront. The PACK Design Awards aim to serve as a platform to celebrate those who are already thinking outside the bottle, and to create an environment of shared creativity among industry peers that will stimulate continued success in sales and market strategies.
The competition invites packaging entries for wine made with grapes from all North American appellations. With five professionally judged categories to enter, a wide range of packaging achievements will be recognized.
Winners will be announced in August 2021, with top entries in each category appearing in the September 2021 issue of Wine Business Monthly, featured on wbmpack.com and promoted across all Wine Business Monthly social media outlets. A bonus People's Choice award offers even more industry recognition, as all participants will have a chance to vote for the most outstanding package—results of the People's Choice Awards will appear in the October 2021 issue of Wine Business Monthly.
In addition to being entered in the juried wine packaging competition, all submissions will automatically be entered into the People's Choice category, where all members of the wine industry will have the chance to vote online for their favorite packages.
The Rules
The competition officially opens on May 25, 2021. All finalists and winners are selected by an independent, unbiased professional jury of wine industry and design professionals.
Complete online entry form by June 30, 2021.
All wines made with grapes from North American appellations have the opportunity to be recognized. You are eligible to compete if you are a North American winery, wine industry packaging supplier or graphic designer. The package is eligible if it contains wine from a North American appellation and is currently available or was available to the general public between submission dates.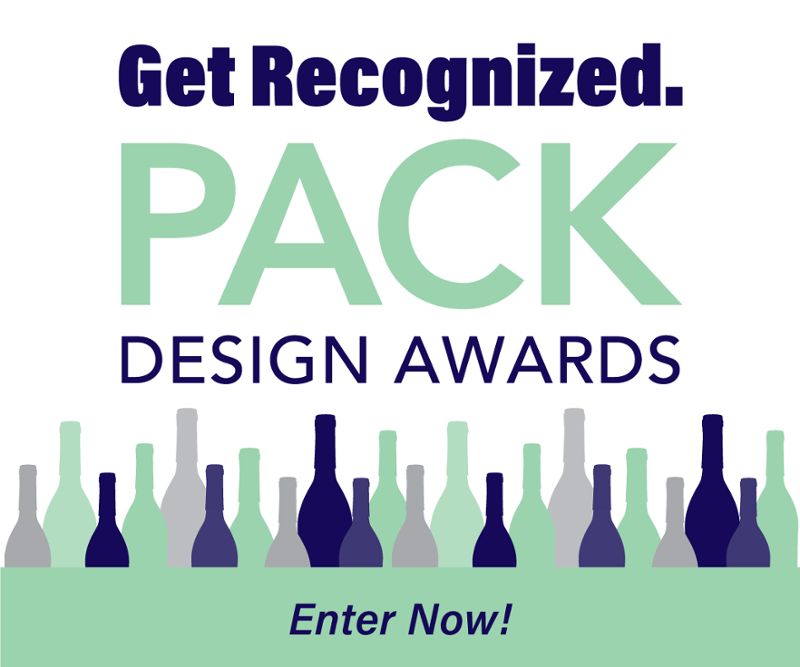 About PACK Design Awards
As part of the eighth annual PACK Design Awards, Wine Business Monthly is sponsoring a competition to choose the most outstanding wine packages on the market. A jury of wine industry professionals will determine the winners in seven categories, including Best Alternative Format Package Design, Best Luxury Package Design, and Best Package Series. All wines made with grapes from North American appellations have the opportunity to be recognized. The winning entries will be featured in the September 2021 issue of Wine Business Monthly and featured at wbmpack.com.