Better for You Wines Are The Hot Trend in 2021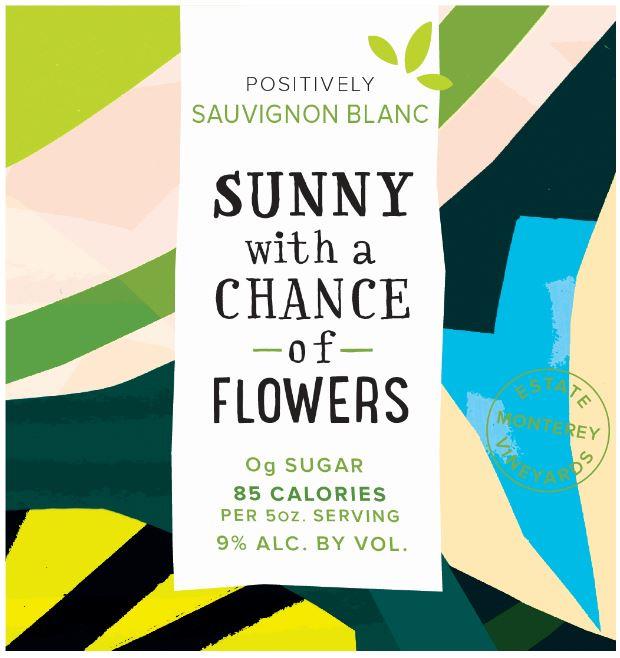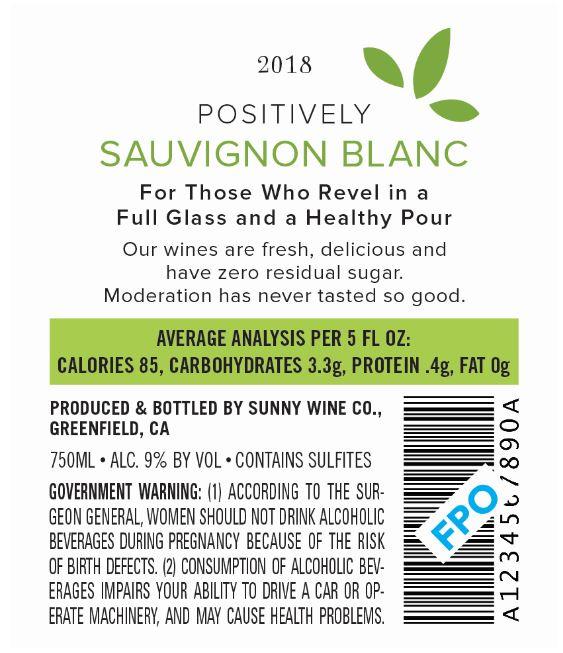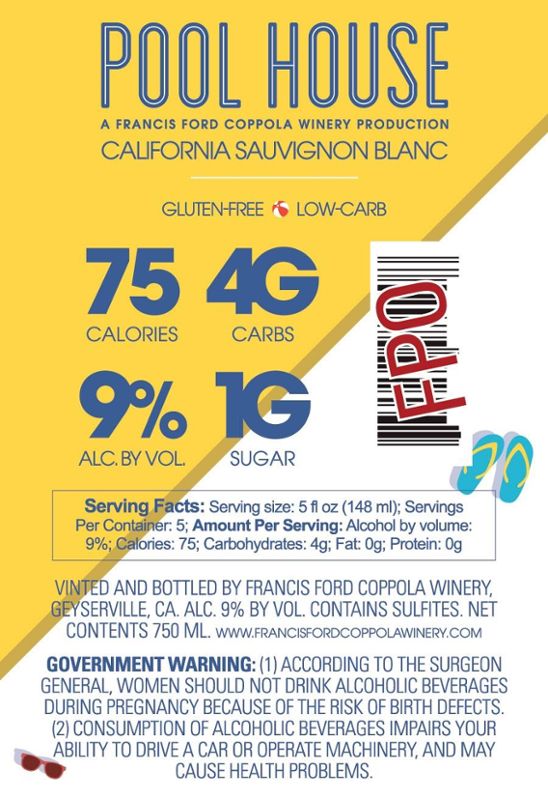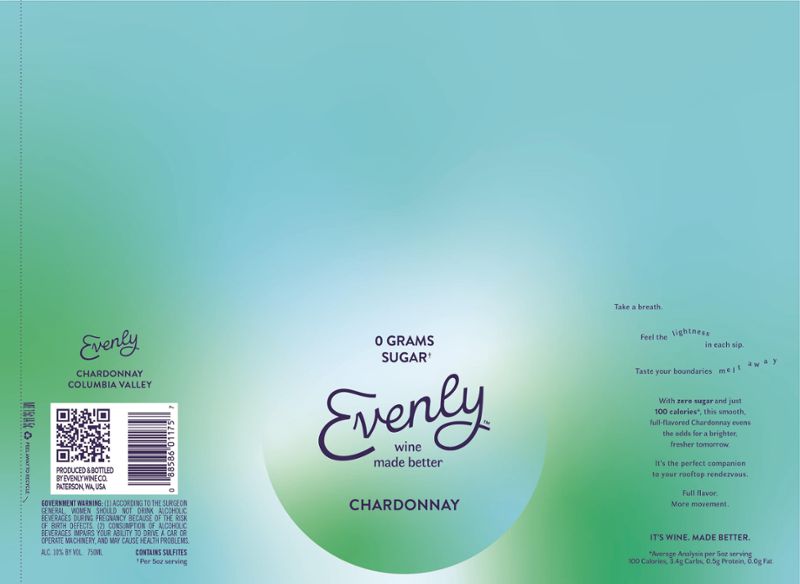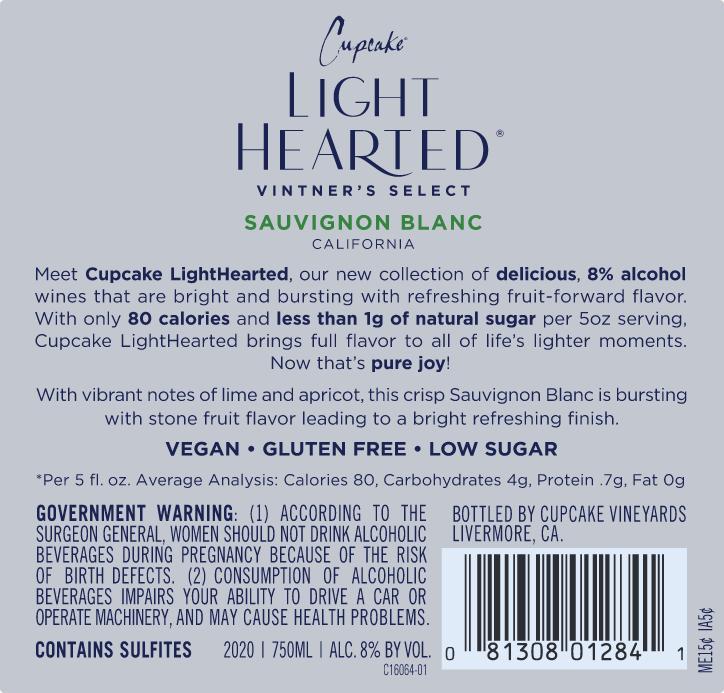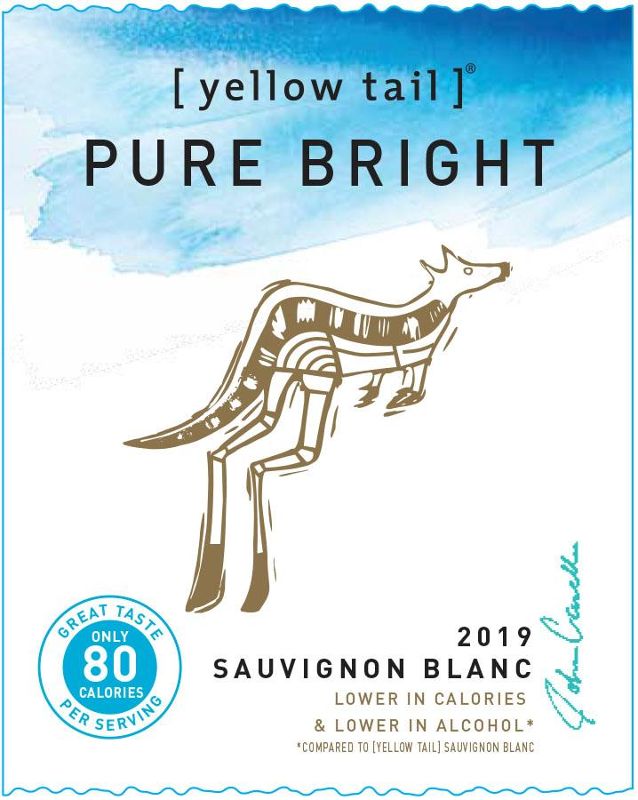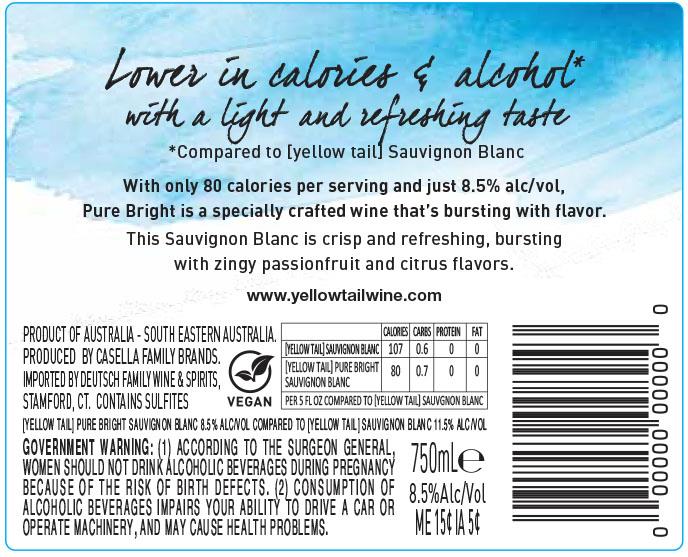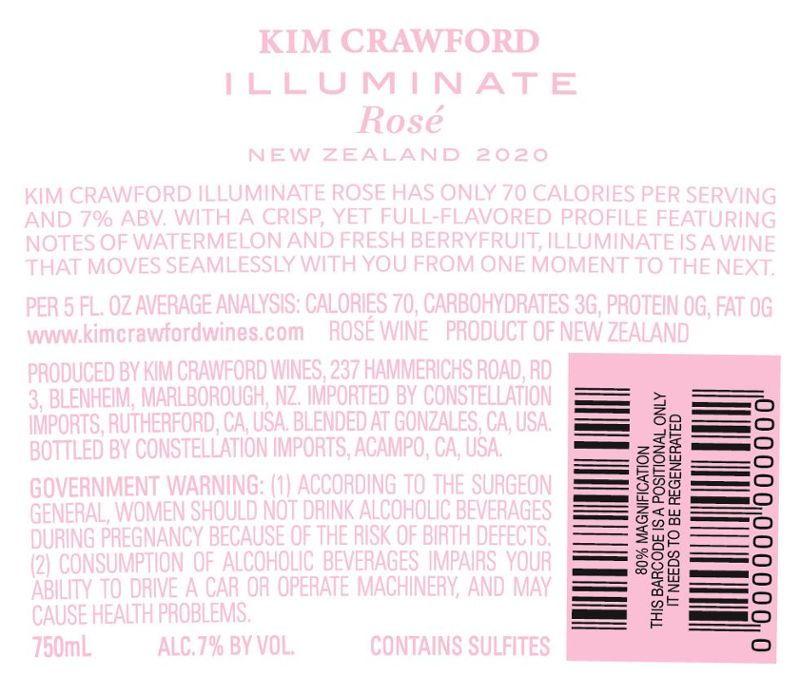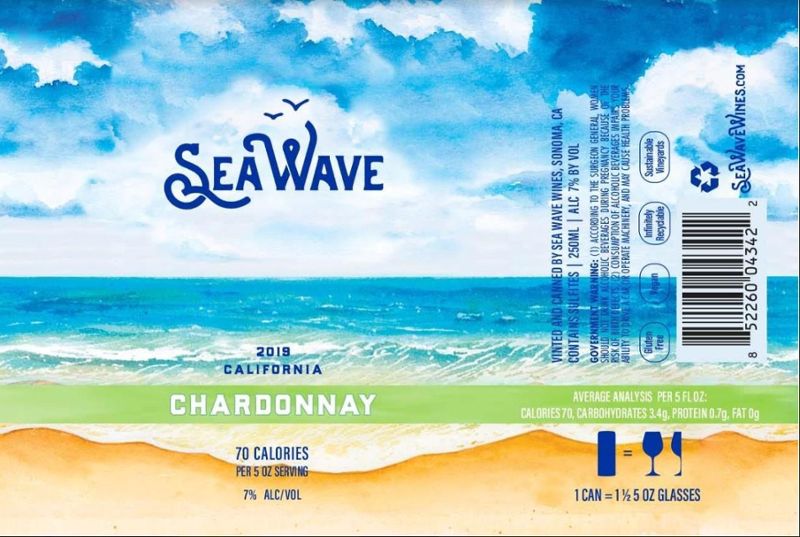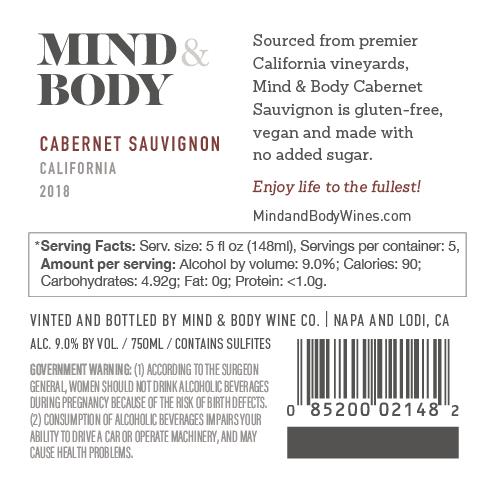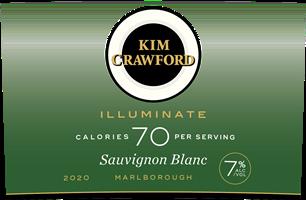 "Better for you" wines are the hot trend of 2021. The moniker for these health-marketed wines hasn't yet been universally agreed upon, and Nielsen doesn't yet track this as a category. But big wine companies and big grocery chains are buying into the idea, and there will be several significant launches in the months to come.

Broadly speaking, this new category of "better for you" wines shares two characteristics. First, they are lower in alcohol, through mechanical means of alcohol reduction. Second, they have zero residual sugar. Thus a naturally low-alcohol German Riesling made from organic grapes and natural yeast would not qualify if it has RS, while a wine that has been stripped to its component parts and reassembled at 10% alcohol would.

Before you say, "That's not healthier," I don't make the rules: I just report on them.

This is not at present a category for small or even midsized wineries. The list of companies already making or marketing these wines includes most of the big players: Gallo, Constellation, The Wine Group, Trinchero, Delicato, Chateau Ste Michelle, Casella (Yellow Tail).
Scheid Family Wines is a minnow in that school: it's the 38th largest winery in the country, with annual production of 550,000 cases. But Scheid jumped in early and already has placed its Sunny with a Chance of Flowers wines in Walmart, Krogers, Albertsons, Total Wine, Whole Foods and CVS Pharmacy.

"We're going into Rite Aid this summer," Heidi Scheid told Wine Business Monthly. "Rite Aid was excited about the brand. They're in the health business."

Scheid said she was able to sell Walmart on the wine when it was just a concept, before she even had any samples.

"We had the name before we knew what kind of wine would go into it," Scheid said. "You can do a wine name that really speaks to what's in the bottle. Health and wellness is about positivity and having your best life. We thought a wine with a healthy aura would resonate with people."

Scheid's wine comes in a traditional 750 ml bottle, as does Kim Crawford Illuminate, Cupcake Lighthearted and Yellowtail Pure Bright.

But other companies are trying to reach out to the wellness market with different packaging. For its new Evenly wines, Chateau Ste. Michelle is using a colorful, opaque oval-shaped bottle that looks like a soft drink or perfume container. Gallo has signed a distribution agreement with Bev, a Southern California company that produces wines in 250 ml cans. Cans are also the vehicle for Plata Wine Partners, which is making a wine called Sea Wave.

"My world started off with Barefoot when it was a very small brand," said Aaron Fein, Plata Wine Partners vice president of sales and marketing. "While these are very different times from Barefoot of 20 years ago, this has a lot of the cachet. It's hitting a lot of the touch points, emotional points that consumers are talking about. They're gravitating toward the Better for You banner. A lot of things that we do every day in the wine industry fall under that. We have all these health halos: Certified sustainable vineyards. Naturally gluten free. Produced vegan. Now a lower alcohol product. How do we use all of these little health halos?"

Most of the producers I spoke to use reverse osmosis to reduce the alcohol for these wines. A notable exception is Trinchero, which has experience with the spinning cone technology it uses to create Fre, the nation's top-selling no-alcohol wine. Trinchero's Mind & Body wines are made at 8.5% or 9% alcohol, and are already in Kroger, Safeway and Albertsons stores.

"It's basically the same process (to make Fre). We're just removing less alcohol," said Trinchero senior vice president of winemaking Glenn Andrade. "We get the grapes ripe in the vineyard. We work with the juices, getting the wines cleaned up. We take those great wines, and we utilize our spinning cone technology. What we do there, via a low temperature vacuum, we actually remove all of the delicate esters and things we love about wine, we remove those from a portion of the wine and hold them. It's the essence of wine. Then we remove the alcohol and we add that essence back in. We actually end up with a more concentrated product. When you taste the product, they show better than a traditional low alcohol product, where you might not get the fruit fully ripe, or you take it through a membrane to remove the alcohol."
You need to bring wines in near 9 percent alcohol to be in the 80-calorie per serving range.

Trinchero is one of the first to make a Cabernet Sauvignon for this category, along with a Pinot Grigio and a rosé blend of Merlot, Zinfandel, Grenache and Syrah.

"It's significantly harder to make a red," Andrade said. "They're going to have high tannin. Alcohol can carry the tannin. When you remove 25% of the alcohol, you have to be careful about managing the tannin. You do that with the selection of the wines. You're not going to be taking a Napa Valley Cabernet and making Mind & Body. You're going to work with something that's a little bit lighter. We have our own vineyards in Lodi and we got some of it on the Central Coast."

For white wines, Andrade said the challenge is to make sure they're not too acidic, as the acidity can be more noticeable in a reduced-alcohol wine.

Scheid winemaker Casey DiCesare said his winery tried the spinning cone method, but prefers reverse osmosis.

"Spinning cone is a great technology for getting to zero alcohol," DiCesare told Wine Business Monthly. "We found the two stage process is better for preserving flavor. The osmosis is the first filter. It's a super tight filter with high pressure.

The portion of the wine that makes it through the filter goes through the osmotic transport. We're using a hydrophobic filter. You have alcohol rich on one side and water on the other side. The alcohol is being pulled through this filter to the other side. You have a mother tank. It's continually cycling. It's more efficient at the start. The higher alcohol you start out with, the more is removed. As the alcohol is being removed in the tank, the process is not as efficient."

The process takes about three days for a full 6000-gallon tank of wine, Scheid said, and they bottle several times a year so the wines remain fresh. Sunny wines -- a Chardonnay, Pinot Noir and Sauvignon Blanc -- are 9% alcohol.

"We did a lot of trials," DiCesare said. "We wanted to stay above 7%. Going below that, you lose that quality of wine. The flavor, the mouthfeel, everything that makes wine great, you lose it below 7%. We worked up from there. Getting up to 9%, we could preserve flavors and mouthfeel."

Andrade and DiCesare agree that rosé is the easiest.

"Your expectations for rosé are different. You don't miss the aromas as much," said DiCesare, who makes two Sunny rosés, one from Pinot Noir and one from Rhone varieties.

DiCesare said he thought Chardonnay would be easy but it ended up being the most challenging.

"The aromatic whites seem to be simpler," DiCesare said. "When you lower the alcohol, the aromas aren't jumping out of the glass the same way. With Chardonnay, it was a little more about getting the oak balanced."

Most of these wines right now are simply low-alcohol versions of existing wines. But Chateau Ste. Michelle is also making flavored versions for Evenly: a papaya honeysuckle white blend made from Sauvignon Blanc and Pinot Gris, and a dragonfruit orange blossom rosé made mostly from Syrah.

"At the very tail end prior to bottling, for the flavored wines, we put in flavor by the same process that is used for sparkling water," said Rebekah Gunderson, senior marketing manager for Evenly. "It's a flavor essence that is cooked down."

Gunderson said Chateau Ste. Michelle started working on the project in 2019, and her team tried 10 different flavor combinations before settling on the two exotic ones.

"There's a big rise in flavored offerings, both in non-alcoholic drinks like La Croix, and in the beverage alcohol space, like the hard seltzers," Gunderson said. "Because it was our first foray into flavors, we worked with an outside flavor consultant. Then it was about dialing in the amount of flavor. These are intended to be subtle but noticeable, like a flavored sparkling water. When we were looking at flavors, we wanted something that was new and different vs. something that consumers were used to seeing, maybe in the seltzer space."

There's no demographic data yet on who's buying these wines, though Dave Derby, Trinchero senior vice president of marketing, says it's not just young consumers. Derby says health-conscious baby boomers are also trying them.

As for why they're selling, there's some recent debate about whether people are really buying hard seltzers for their perceived healthiness, or just because they're lower in alcohol than wines. Considering that wines -- even these wines -- are far more natural products than hard seltzer, if the appeal of the latter is merely the low alcohol, this category could grow even faster in the year ahead.

"From a personal preference, on a hot summer day," DiCesare said, "Having an aromatic white or a rosé with lower alcohol, you can sit by the pool and drink more."
Francis Ford Coppola Winery is launching a low alcohol wine called Pool House in cans and bottles.
"Technology has gotten better. You pick a little bit less ripe, then make some adjustments in the cellar and if you need to fine tune it with de-alc, you do that, Francis Ford Coppola Winery chief executive Corey Beck said. "It's no longer just de-alc the wine and get to a certain flavor - that doesn't work as well. If you need to de-alc it, you do a smaller percentage rather than larger."
"We, as an industry need to give the White Claw consumer, something to graduate to when they want something more flavorful, Beck said.
More Reading:
What is the Sweet Spot for Low Alcohol Wines?