The Essential Napa Valley Cookbook Available for Pre-release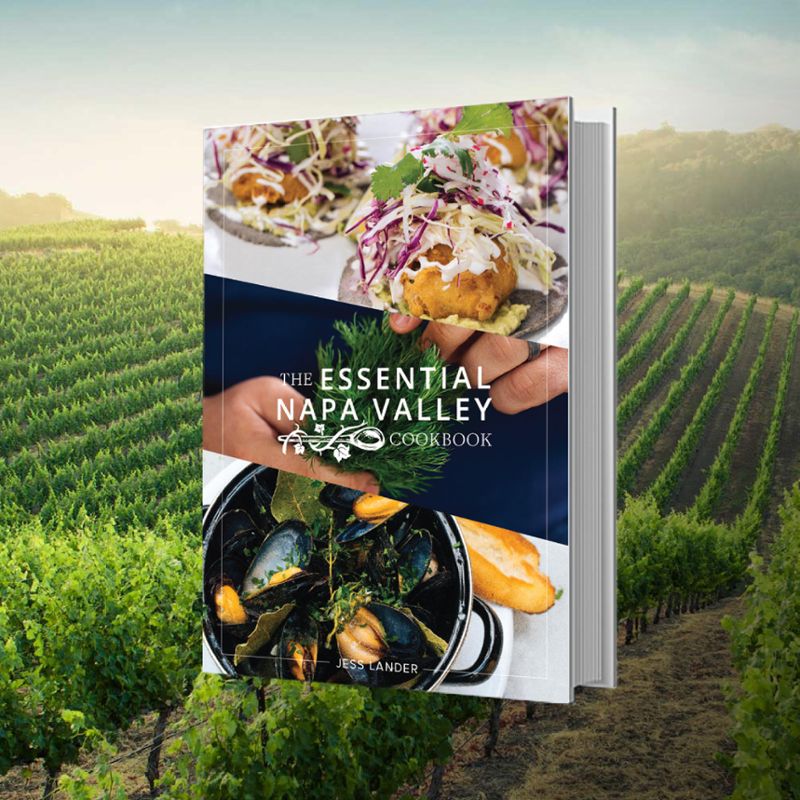 The Essential Napa Valley Cookbook will be available for pre-release this Wednesday, April 21. Featuring 35+ recipes from top Napa Valley restaurants and chefs, proceeds from this first-of-its-kind Napa Valley cookbook will go directly to Napa Valley restaurant workers, who have been heavily impacted in the past year by the pandemic and wildfires.
Created in partnership with Feed Napa Now, The Essential Napa Valley Cookbook will enable Napa Valley lovers to enjoy iconic wine country dishes at home, like the Gott's Ahi Burger, Mustards Mighty Meatloaf, and Charlie Palmer Steak's Lobster Corn Dogs. Each recipe also has a suggested wine pairing from a Napa Valley producer, selected by Napa Master Sommelier Desmond Echavarrie.
To learn more and to pre-order, you can view the website at napavalleycookbook.com (to log in, use the temporary password caotoy).