Dundee Hills vineyard changes hands after more than two decades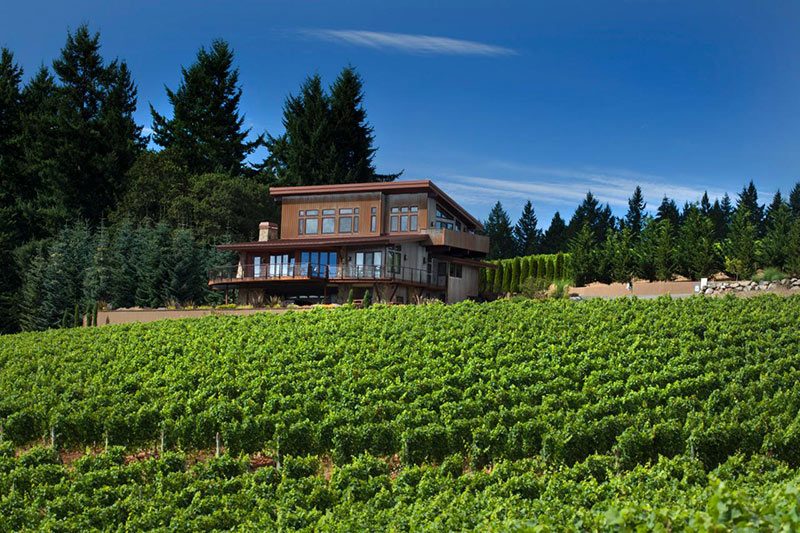 A vineyard estate established in the mid 1990s in the Dundee Hill, the epicenter of Pinot Noir in Oregon, has changed hands.
Bella Vida Vineyard, a 36-acre estate that supplies Pinot Noir to multiple clients, was sold in January for an undisclosed price. It will be renamed Nicholas Family Vineyards, said new owner Blair Nicholas, a resident of Olivenhain in San Diego County. The deal closed Jan. 21.
Blair, a retired attorney, and his wife L.J., settled on Bella Vida after touring multiple properties in the region. The Nicholas, who have four children, look forward to experiencing the lifestyle and the community of the Dundee Hills. Blair Nicholas said he was drawn to the Willamette Valley's Pinot Noir because of his love for Burgundian-style wines.
Bella Vida Vineyard, which also produces some Chardonnay and Pinot Gris, is farmed sustainably, Nicholas noted. The estate is LIVE certified.
"It was the perfect fit," said Blair Nicholas, who plans to divide his time between California and the Dundee Hills.
Blair and L.J. Nicholas have been wine hobbyists for years. A decade ago, they planted 300 vines of Sangiovese and Merlot in their backyard after a trip Tuscany. They made wine for family and friends, Blair Nicholas said.
Bella Vida, Nicholas said, will be a professional operation. Nicholas Family Vineyards plans to retain the same vineyard contractor and the clients who buy fruit from the 26-acre vineyard.
Nicholas said the sale also entailed a residence, which includes a tasting room on the first floor, a barn and farm equipment. The sale did not include the Bella Vida business. Bella Vida's tasting rooms sold wines made by other wineries with fruit from the property.
Nicholas Family Vineyards plans to design a new stand-alone tasting room and a wine cave, Blair Nicholas said. The family is also considering building a winery. There is no on-site production facility.
Their first harvest will be this year. Nicholas Family Vineyards' production will be less than 650 cases, Nicholas said.
"Our new tasting room and wine cave will open after the first Nicholas Family Vineyards wines are released in 2024. We will not be operating a tasting room until our new tasting room is opened," Nicholas said.
The family is determined to have a small, high-quality wine production, Nicholas stressed.
"Our 26 acre vineyard can support the production of over 5000 cases, but we are highly focused on releasing only high quality small production wines and limited to our single vineyard estate," Nicholas said.
The seller, Steven Whiteside, bought the estate in 1996 and planted the vineyard in 1998. Until a few years ago, Whiteside split his time between Arizona, where he made pediatric orthotics and prosthetics, and the Willamette Valley.
Now 70, Whiteside said he has no immediate plans other than travel and visit other wine regions in the world, including New Zealand and Australia. "It's the perfect time for me," Whiteside said, referring to his second retirement.
Whiteside, who loves his community, is now renting a property nearby. He looks forward to seeing the changes the Nicholas family plans to make to the Bella Vida property. "I can't wait," Whiteside said.