Unified Wine & Grape Symposium Product Guide Preview Goes Online
January 19, 2021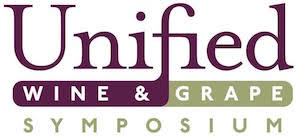 The Unified Wine & Grape Symposium will be presented as a virtual conference next week with a virtual trade show featuring 600 exhibitors throughout the show's three days, with an additional half day Friday, January 29, 2021.
The virtual trade show isn't online yet, but for those interested in preparing which booths to visit virtually during Unified, we have something for you: Wine Business Monthly's Unified Wine & Grape Symposium 2021 Product Guide Preview is online.
A new way of connecting in 2021: Finding the right vendors and products this year will not be as simple as walking the show floor for chance encounters with exhibitors. You can start preparing by checking out the Preview Guide. Products listed in the guide were compiled through WBM's annual online product survey edited by the WBM Editorial team. Vendors were encouraged to submit information on the products and services they are presenting at the 2021 show with additional company updates. Where vendors are presenting new product services, they are called out as "new."
Virtual trade show hours will be 8:00 am to 5:00 pm (PST) Tuesday, January, 26 – 28 and 8:00 am to 11:00 am (PST) on Friday, January 29. The virtual conference will be active through Friday, February 12, for attendees to search exhibitors/products and view recorded sessions. There is no fee for attendees to attend the virtual trade show. Unified has been the U.S. wine industry's leading trade show for 26 years.
See the Unified Wine & Grape Symposium Product Guide Preview here.