The Vintage Report Launches its 2021 Program Online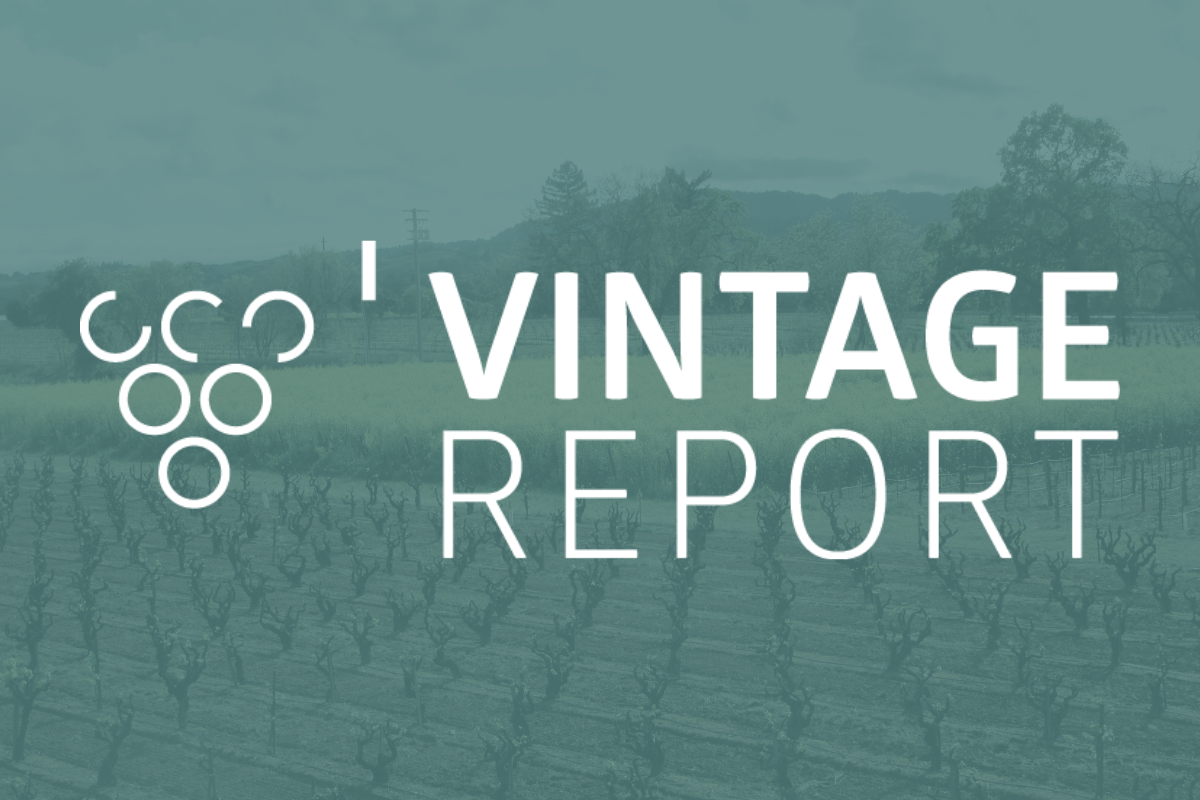 Napa CA. -- The Vintage Report, a global thought leadership symposium connecting winegrowers with the highest quality analytical insights of growing conditions, is proud to launch its 2021 program.
This year the Vintage Report will be launching an interactive, all-online format. The technical sessions that the group normally conducts at its regional conferences will now be available online in individual, one-hour events. The Vintage Report will analyze data from around the world to develop a collective understanding of growing wine grapes in challenging climatic conditions.
"Clearly 2020 was a difficult year in so many ways, but while there were many challenges, especially as it relates to climate, there are now many opportunities to learn how we can evolve in the future" says Vintage Report Global Director Mark Anderson.
"We hope this expansion of our service will benefit winegrowers around California, and the world, through learning about growing conditions as they evolve" continues Anderson.
In this new online format, attendees will be able to access these programs from anywhere in the world, and can stream events on-demand.
The Vintage Report utilizes a vast network of gathered data to tell a story of winegrowing conditions in 2020. This applied analysis allows winegrowers to innovate effectively and help defend against the accelerating threats of climate change.
"This new format allows us to connect more effectively with our dedicated audience. We can reach winegrowers around the world, wherever they are. We can connect great ideas in viticulture and enology and adapt practices to each growing season's unique challenges. That I think is very powerful" says Vintage Report co-founder Thibaut Scholasch PhD.
Mark Anderson and Thibaut Scholasch will lead the online symposia with the aim to improve what we know about climate, plant development and innovation. This forum will gain insight from speakers and new research coming from across the winemaking world.
The Vintage Report will launch its inaugural event of the 2021 series on Friday, January 15. This will be an online event where those interested are encouraged to attend and learn about the main analytical trends seen in winegrowing regions across California and the US West Coast.
Next week, the Vintage Report will host the Napa Valley vintage analysis on Tuesday, January 19, the Paso Robles vintage analysis on Wednesday, January 20, and the Sonoma County vintage analysis on Thursday, January 21. All air live starting at 10 AM PST on the program date.
To see the full list of programs and gain more information, please visit: https://vintagereport.com/en/serie/2020-series
About The Vintage Report – www.vintagereport.com/en
Since 2010, the Vintage Report has brought together scientists, winemakers and industry leaders from all over the world to discuss the previous year's harvest in light of the most recent scientific findings. This is a constructive forum that interacts with attendees by asking the question: How can the lessons of the previous harvest be utilized to enhance vineyard practices and improve wine quality? The Vintage Report showcases the most innovative techniques and tools to create a deeper understanding of the vineyard. The technical conference works towards a future of winegrowing that uses precision agriculture to be more efficient and respectful of the environment. Considering the event's scope, the Vintage Report is open to cellar and vineyard professionals including winemakers, vineyard managers, viticulturists, assistant winemakers, and winery owners. The Vintage Report holds conferences in Napa, Paso Robles, Sonoma, Oregon, Walla Walla, Santiago, Mendoza, Bordeaux, Provence, and Burgundy. The Vintage Report is a subsidiary of its parent company, Fruition Sciences.
About Fruition Sciences – www.fruitionsciences.com
Fruition Sciences specializes in the adoption of agricultural technologies with applications in modern viticulture. While respecting tradition, Fruition Sciences provides winegrowers with a highly integrated, terroir and vintage specific web application. Fruition's plant-based solutions enable winegrowers to save time and improve both quality and yield while implementing innovative techniques that adapt to climate change. Founded in 2008 by Sebastien Payen and Thibaut Scholasch in Oakland, California, the company has since expanded efforts globally and has offices in Napa, Bordeaux and Montpellier, France. In addition to this, Fruition Sciences has a presence in Portugal, Spain, Italy, Chile, Argentina, China, Australia, and Israel.