Hill Country Roots Grow Deeper: Texas Wine Collective Takes Hold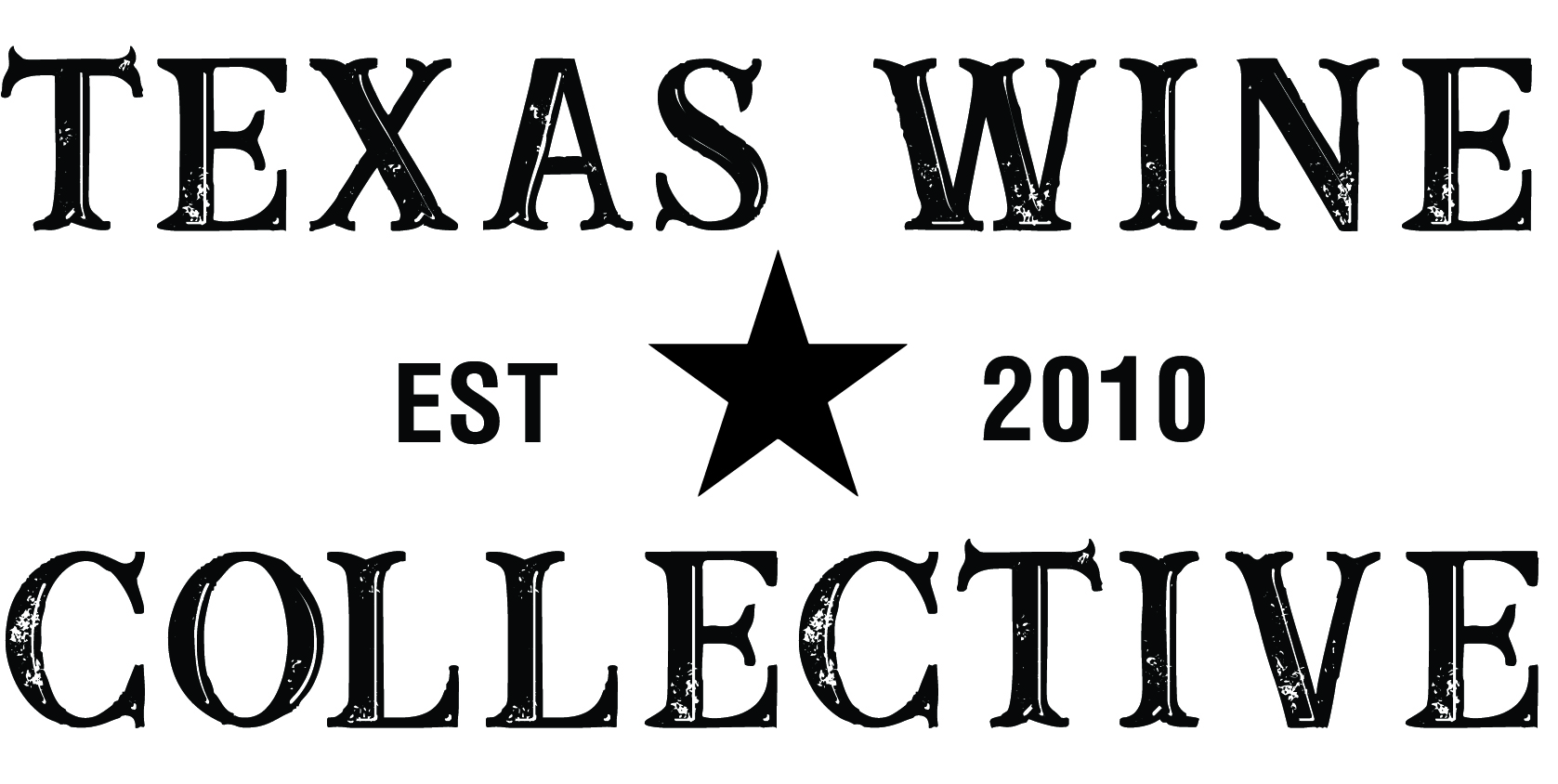 Fredericksburg, Texas (December 2, 2020) - 4.0 Cellars, the unified tasting room, retailer, and wine club featuring Texas wine pioneers Brennan Vineyards, Lost Oak Winery, and McPherson Cellars, has relaunched as the Texas Wine Collective. The move allows them to take Texas wine to new heights through enhanced vintner collaboration, expanded tasting room capacity, new guest experiences, and the ability to develop innovative wine brands that express the region's unique character.
Founded in 2010, 4.0 Cellars was created to provide the ultimate Texas wine experience by offering guests access to three award-winning wineries under one roof. In its first ten years of business, it has hosted over 250,000 guests in its tasting room in Fredericksburg.
Having established 4.0 Cellars as a cornerstone experience of the Texas Hill Country, the ownership teams of Brennan Vineyards, Lost Oak Winery, and McPherson Cellars decided to build upon that success. "I like to think that the McPherson family is one of the first winemaking families of Texas. My father started growing grapes in 1968 up on the high plains," said Kim McPherson, Owner and Winemaker of McPherson Cellars. "After the success of our McPherson brand, we were able take our customer experience to the next level with 4.0 Cellars." The inspiration behind the relaunch is to "continue to push the boundaries of what's possible when we work together, with an even more comprehensive tasting room experience, new brands, better resources, and more winemaking collaboration."
This winter, Texas Wine Collective will add an additional 100 guest seats to its outdoor tasting space on the Fredericksburg Wine Road 290. It plans to utilize the expanded hospitality space to introduce fresh educational experiences. "We will implement Rhone varietal blending sessions, blind tasting seminars, and a selection of private wine and food pairings," reports Dave Bryant, General Manager. The collective will also host "inspiration tastings," in which guests taste Texas wines side by side with wines from some of the greatest regions in the world, including Napa, Bordeaux, and Rioja. "We want to know, and we also want our customers to know, how we stack up compared to the greats," said Bryant. "The leadership team hopes that all of these improvements provide our guests with a complete Texas wine experience, from vine to cellar to table."
Additionally, the collective will launch new wine brands crafted by the Texas Wine Collective team. "We have an amazingly creative team, and with our pooled resources we can be opportunistic with sourcing, vinification, and blending, which will allow us to handcraft wines we know our customers will enjoy, while still featuring our core brands," said Bryant. With these innovative new brands, the group can highlight viticultural and winemaking techniques that are ideal for Texas' unique terroir. "Comparatively, we have such a wealth of knowledge at our fingertips with these three winemaking teams. They represent decades of growing and winemaking that span many different varietals, soil types, and cellar methods in this young and burgeoning region," Bryant continued. "With this new chapter, we will focus on turning those insights into new, high quality, and affordable wines for the consumer, by making calculated advancements with our winemaking techniques."
Texas Wine Collective Founders Pat and Trellise Brennan, Gene and Judy Estes, Roxanne Myers, and Kim McPherson have been humbled and inspired by the growth of the wine industry in the Lone Star State. "Our region is at an exciting point in its development where we are gaining recognition on the national stage at both the trade and consumer levels," says Roxanne Myers, President of Lost Oak Winery. "Our hope is that as the Texas Wine Collective we will add to that momentum with a best-in-class hospitality experience and innovative new wines crafted from the group's collective knowledge."
About Texas Wine Collective
Formerly known as 4.0 Cellars, the Texas Wine Collective is the unified tasting room, retailer, wine club, and brand of Texas Hill wine country pioneers Brennan Vineyards, Lost Oak Winery, and McPherson Cellars. Their best-in-class tasting room is located in Fredericksburg, Texas, in the heart of the Texas Hill Country. Guests are treated to a relaxing and elegant setting paired with some of the most highly acclaimed wines from the Lone Star State. It's all in the service of their mission to provide wine enthusiasts and beginners alike with the ultimate "Texas Wine Experience." The tasting room is a proud member of the Wine Road 290, which is now the second-most-traveled wine road in the U.S. In addition to red, white, sweet, and sparkling wines, guests can enjoy a wide variety of Texas foods, including some of the best cheeses, olive oils, and chocolates Texas has to offer.
About Brennan Vineyards
Brennan Vineyards was founded in 2001 by Dr. Pat and Trellise Brennan. Their love of wine has brought them to where they are today. Brennan Vineyards is located at one of the oldest remaining homesteads in Texas with their tasting room in the Historic McCrary House. Brennan Vineyards is committed to "authenticity from ground to glass" and consumer transparency with all of their products. Not only do they get their hands dirty in the alluvial sandy soils of Comanche and the sandy soils over rock in Newburg, but they also are pleased to work with fabulous grape growers from all across the state of Texas. Each of their wines has its own unique history and story. All Brennan Vineyards "Texas" appellated wines are 100% Texas fruit and Texas produced. Brennan Vineyards was the first Texas winery to receive two double golds for Texas appellation wines in 2015 at the San Francisco International Wine Competition. In 2017, it also received the first-ever TEXSOM International Judge's Selection for "Top Texas Red" and "Top Texas White."
About Lost Oak Winery
Gene Estes, founder and grape grower at Lost Oak Winery near Burleson, Texas, began his winemaking career in 1963 in his family's garage. After years of determined focus and education in the U.S. and France, he perfected both his grape growing and winemaking skills, and in 1999, he produced his first real wine from estate-grown Vinifera grapes and founded Lost Oak Winery in 2006 with the purchase of Lone Oak Vineyards.
Today, Lost Oak Winery is run by his daughter Roxanne Myers. It remains a family-owned and operated winery just south of Fort Worth. The winery's mission is to provide guests with a relaxed place to enjoy award-winning Texas wine, wine tastings, tours and entertainment. The winery and vineyard offer a picturesque setting located on the banks of Village Creek with five acres of cultivated vineyards, stately oak trees, and winding walking paths. They craft wines from a multitude of varieties in both dry and sweet styles. Five of their wines have been awarded double gold medals, and over 25 others have received gold medals from national wine tasting competitions, including the San Francisco International Wine Competition and Texas International Wine Competition.
Texas wine groundbreaker Jim Evans is the Winemaker for Lost Oak Winery. Jim is a Texas A&M University graduate who has been harvesting grapes and making wine in Texas since 1981. He went to work making wine for the University of Texas Experimental Viticulture and Enology program in 1984 and continued in that position until 1996 when he became Winemaker of Lone Oak Vineyards (now Lost Oak Winery). In 1997 and 2017, Jim was awarded the Louis F. Qualia Award by the Texas Wine and Grape Growers Association (TWGGA) which recognizes the pioneering spirit in a Texas winemaker or grape grower.
About McPherson Cellars
The McPherson family has been a part of Texas grape growing and winemaking for over 40 years. McPherson Cellars was created to honor Winemaker Kim McPherson's father, Dr. Clinton "Doc" McPherson, a founder and pioneer of the modern Texas wine industry. In 2000, Kim proudly launched his eponymous label in dedication to his father. Since then, McPherson Cellars has blossomed into a small but thriving operation that focuses on sustainably farmed, expertly crafted, small-batch wines exclusively from the Texas High Plains. McPherson Cellars wines have been recognized and awarded in several international wine competitions, including the prestigious TEXSOM International Wine Awards. In 2013, Kim was ranked #20 on a list of the Top 100 Most Influential U.S. Winemakers, and McPherson Cellars was #87 on the Top 101 U.S. Wineries for 2014 and moved up to #83 in 2015. Kim is also a two-time James Beard Award Semifinalist. He continues to play an innovative and dynamic role in the development of the Texas wine industry.