The Gold Country's New Buried Treasure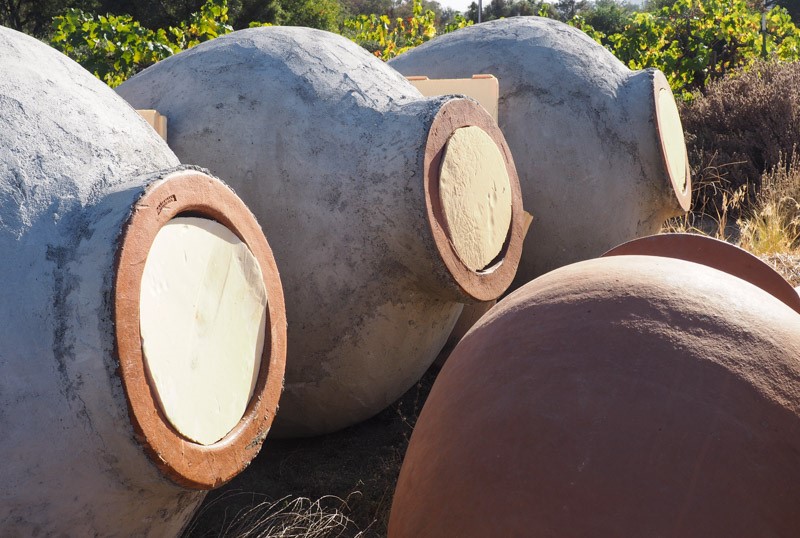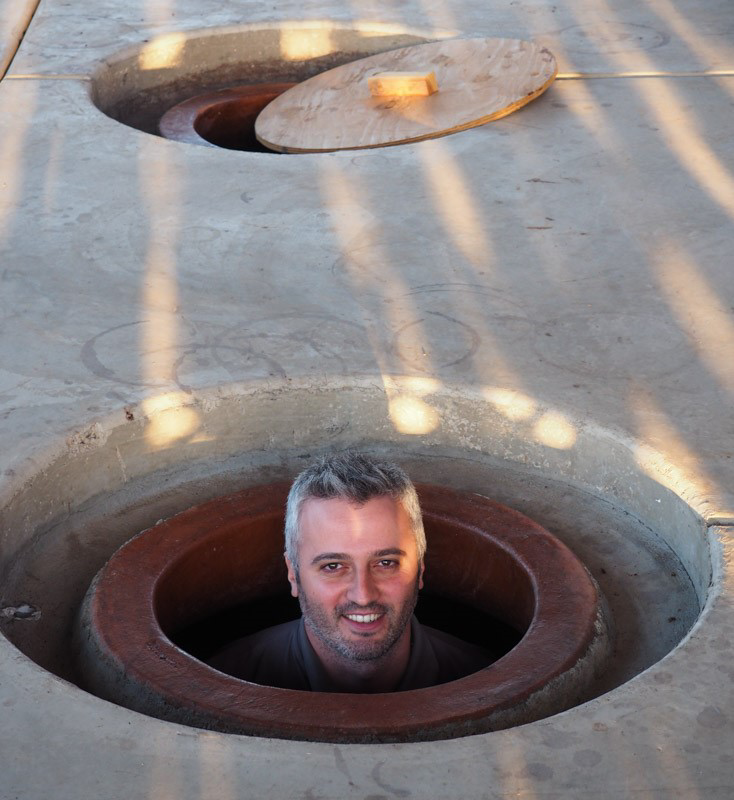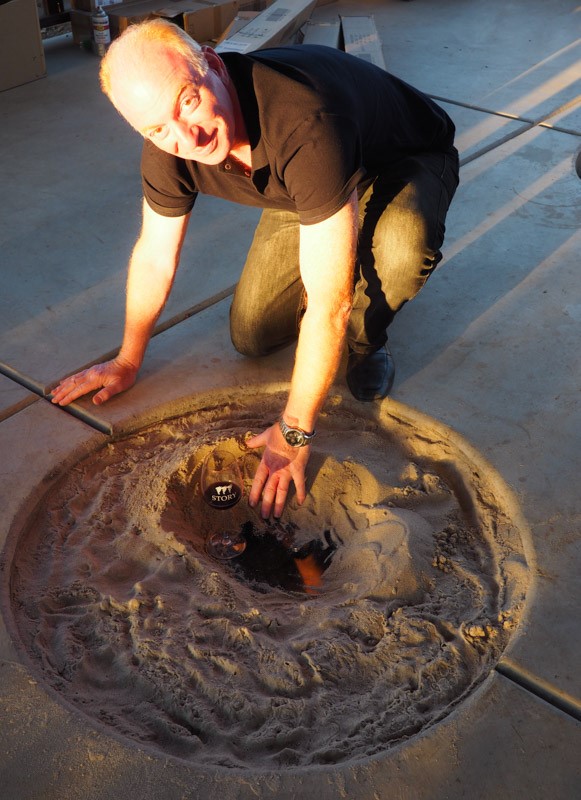 Polo shirts worn by personnel at Story Winery in Amador County's Shenandoah Valley are embroidered with the name of the winery in both English and Georgian.
Georgia as the former Soviet republic in the Caucasus Mountains between Europe and the Middle East, not the Georgia of the American South.
The calligraphy is a not-so-subtle way to announce that a new page has been added to the long, varied and colorful history of grape growing and winemaking in the Sierra foothills.
A little more than a year ago, Georgia natives David and Natalie Dediachvili bought one of the more enduring estates in the foothills, Story Winery, established by Dr. Eugene Story in 1973.
The purchase included winery, tasting room, five acres of some of the older vines in the region, and a spectacular view overlooking the Cosumnes River.
The Dediachvilis have been quick to add their own touch to the landscape, most notably an open-air pavilion to house the first six of 50 qvevri made in Georgia.
Qvevri are subterranean egg-shaped earthenware vessels used in Georgia for hundreds of years to ferment and age wine. This harvest, the first 500-gallon qvevri at Story were used to ferment Chardonnay, Zinfandel and Syrah.
The Zinfandel and Syrah have been moved to neutral French oak barrels to age, but the Chardonnay will remain sealed in its qvevri until next spring, its pips and skins seething with the juice under a sealed glass lid topped with sand to block light.
When it is pulled from the qvevri and bottled, it is expected to represent a take on Chardonnay far removed stylistically from the customary California interpretation, which Story also makes. Both Chardonnays start with grapes from Sangiacomo Vineyard in the Sonoma County stretch of Carneros.
The qvevri are wrapped with a mixture of limestone and cement to help prevent the clay from breaking, particularly during an earth tremor, not unheard of in the California foothills. In accord with Georgian tradition, the interior walls of the qvevri are sealed with beeswax.
David Dediachvili is not a winemaker – a graduate in economics of the University of Georgia, he made his money owning and operating a health-care company in the San Francisco Bay Area – so he recruited a winemaking pal, George Bakuradze, a former Gerorgian banker who now is a principal of the Spirit of Georgia Winery at Telavi in Georgia's far eastern Kakheti province.
There, Bakuradze puts up qvevri-made wines under the label Vine Ponto, which translates roughly as "zero point," a reference to Georgia as the place where winemaking is believed to have originated about 8000 years ago.
Bakuradze arrived in the foothills during harvest and has been spending his time introducing traditional qvevri protocols to Story, including the hand punching of fermenting juice up to 15 times a day.
Dediachvili and Bakuradze say they are introducing ancient Georgian winemaking to California largely because of their pride in the wine culture of their native Georgia. "It's the birthplace of wine, and there is a boom in the industry in Georgia," Bakuradze says. "We want to share our traditions. We want to tell people how Georgian wines are made."
Qvevri offer several advantages over stainless-steel tanks for fermentation, they say: Wine develops at a steady temperature without need for air conditioning; residue falls to the pinched bottom of the tanks as a natural way to filter the wine; and the clay adds a finely nuanced element of minerality to the wine.
Despite wars, boycotts and volatile economics and politics, Georgian winemaking has endured, and today is experiencing a renaissance for several reasons, including the growing stature of Georgia as a tourist destination, the rising quality and value of Georgian wines, and the country's identification with minimalist and artisan grape-growing and winemaking methods that help make its wines alluring to consumers drawn to the "natural" wine movement.
Georgia is home to about 500 indigenous grape varieties, generally not as recognizable to Americans as Cabernet Sauvignon, Pinot Noir and the like. Dediachvili and Bakuradze acknowledge that introducing Chardonnay, Zinfandel and Syrah to qvevri is an experiment, but nonetheless they are confident the wines will be embraced by adventuresome American wine enthusiasts.
"I want to excite and impress those who already know California wine," Dediachvili says. "I want to give something new and different, and to try to be a part of this (wine) community."
They chose Chardonnay at the outset in large part for its popularity. Zinfandel was a natural choice for qvevri treatment because it is the principal grape and wine of the foothills. "We wanted to give it a shot to see if Zinfandel would work (in qvevri)," Dediachvili says. "If we don't like it we will experiment with other wines."
Stylistically, the Chardonnay is apt to offer the biggest departure from which Californians are accustomed to, starting with its color. Instead of being straw or gold toned, the Story Chardonnay made in qvevri is expected to be orange or amber, the customary hue of Georgian white wines fermented in qvevri.
"It will be totally different," says Bakuradze of Story's qvevri Chardonnay. "It will be amber. It will have more tannins, and the structure will be more complex, because of the contact with (grape) skins for five or six months. For aroma and flavor, it's impossible to say, for no one has made Chardonnay in qvevri."