Napa Bulk Cabernet Prices Firm Following Fires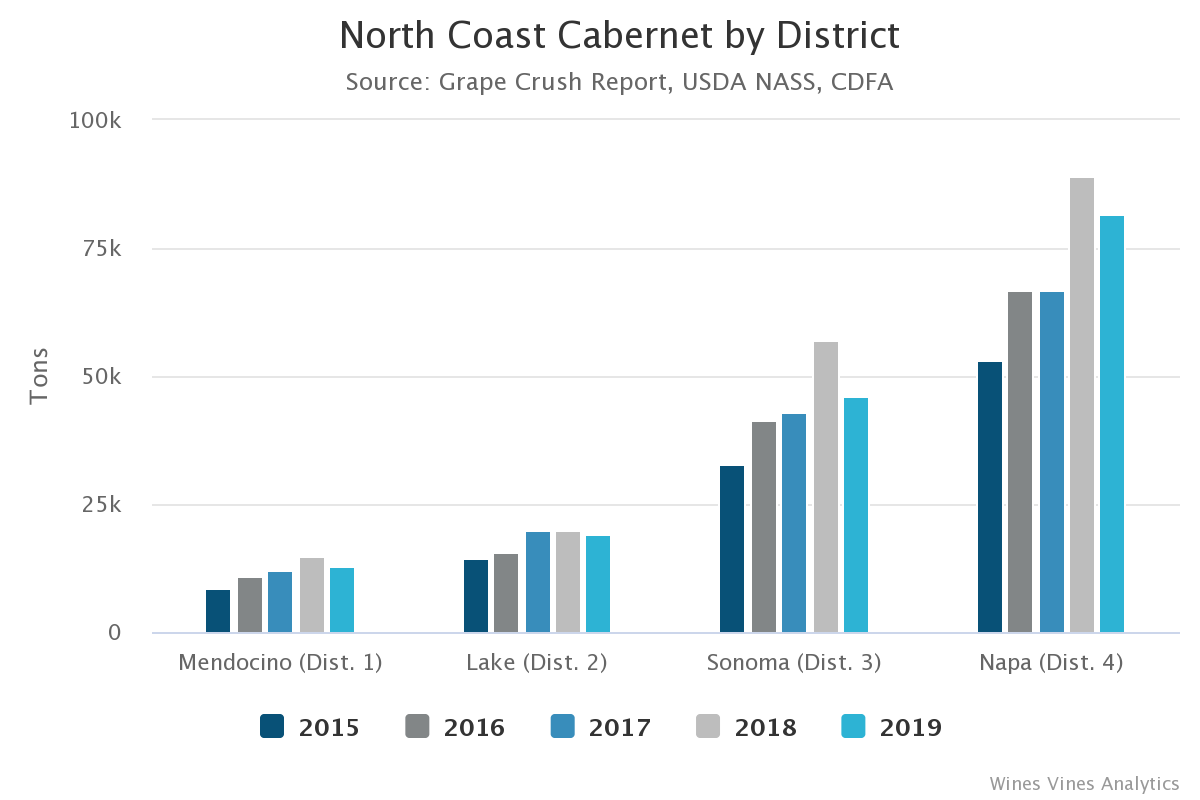 With the 2020 harvest thrown into chaos by fires that started on August 17, and again beginning September 26, the price of bulk Napa Cabernet, as one might expect, is higher than it was a few weeks ago. Yields were already down and the extent of potential issues because of smoke exposure are unknown. How much 2020 Napa Cabernet Sauvignon will make it through to consumers is difficult to discern, but a reduction in throughput on the order of fifty percent doesn't seem like an unreasonable guestimate, according to industry sources.
After the first fire event in August, there was a sense among some wineries that they could get a handle on potential smoke exposure risk and sufficient test results to have an idea of where taking a risk was appropriate, or not. There was talk about not harvesting in parts of Napa that were more affected by the Hennessy fire. Some of that may have been thrown to the wind with the Glass Fire making an assessment more difficult.
"There's still some things being debated on what people are going to do," Glenn Proctor, a partner with the Ciatti Company told Wine Business Monthly.
Proctor said Bulk Napa Cabernet was priced in a range of $22 and $27 per gallon with actual deals consummated eight weeks ago. He said there was more activity after the first fire event at higher levels before prices stabilized. The price is currently in a range of perhaps $28 to $35 per gallon with few, if any takers at asking prices of $40 or $50.
Steve Fredericks with Turrentine Brokerage said that's in part because consumers buying in the grocery channel haven't changed what they can afford, and where they're shopping, so there's resistance from buyers.
Meanwhile a lot of higher-end small producers don't know how much inventory they need given the current situation with restaurants and visitation to tasting rooms. Wineries are waiting until they get through the harvest with wine in tanks before they re-assess their situations: some of them may have been more optimistic about their needs a few months ago than they are currently.
For the luxury end, the continued inability to sell wine in restaurants continues to be a challenge.