SPARC Awarded Sonoma's Exclusive Cannabis Retail License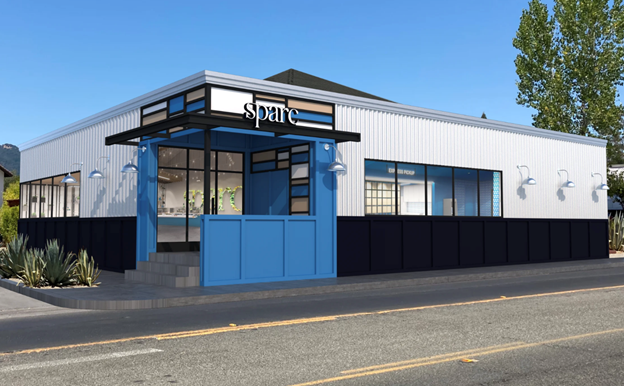 SONOMA, CA - Today SPARC announced that the City of Sonoma has awarded the company an exclusive cannabis retail license further enhancing its presence in Sonoma County, where it currently operates locations in Santa Rosa and Sebastopol, with its third dispensary.
"The city ran a very competitive process and we are deeply honored to have been selected," said Erich Pearson, SPARC co-founder and chief executive officer. "As a Glen Ellen resident, it has been my dream to operate a world-class facility in my own back yard."
SPARC currently employs 73 team members from Sonoma County, representing 95 percent of its total employees. The company plans to add another 15-20 positions when it opens its doors in Sonoma next year.
"We look forward to expanding our existing footprint in this community, offering well-paying jobs to Valley residents, and continuing our excellence in providing access to safe legal cannabis to consumers and medical patients," said Sean Kelly, SPARC's president and chief operating officer.
SPARC will allocate 5 percent of its profits to support the Sonoma Valley Education Foundation, La Luz, and other local non-profits, and will donate $4,000 per month in free cannabis to support low-income medical patients and those needing palliative aid. Founded to serve medical patients, the SPARC name refers to its original moniker as the San Francisco Patient Resource Center, and helping those in need is part of the company's founding intention.
Gaining a license in the town of Sonoma, which has been marked in its defiance against cannabis businesses, is no simple matter. "I am deeply honored to be part of such an incredible organization that puts its community and employees first," said SPARC advisor and Sonoma resident, Amy Jenkins, president of Precision Advocacy. "SPARC's commitment to excellence and its long-standing tradition of supporting the communities it serves will be an asset to Sonoma," she added.
After a 3-2 vote to award, and a 5-0 conditional approval vote, the Sonoma City Council directed staff to prepare a resolution of conditional approval on Monday, August 17. SPARC has up to one year to apply for, and obtain, all the necessary permits. A grand opening is anticipated in early 2021.
"We want to thank the City Council for their support. We also want to thank our remarkable community partners for helping us secure this amazing victory. Most importantly, we want to express our sincere gratitude to the many pioneers, including Ken Brown and his wife, the late Jewel Mathieson, for their passionate commitment to ensuring that Sonoma residents have safe access to medicinal cannabis. Without their collective efforts, this would not have been possible," said Pearson.
About SPARC
SPARC is one of the most recognizable cannabis retailers in Sonoma County renowned for its welcoming environment, commitment to compassionate care, and investment in the communities it services. SPARC's dedication to the customer experience extends to excellence in compliance and retail operations. The company operates under the strictest compliance standards and protocols in the industry.
In addition to its retail operations, SPARC operates SPARC Farm, a biodynamic cannabis farm in Glen Ellen, and manufactures several products at its licensed manufacturing facility in Santa Rosa.