Dancing Coyote Wines of Lodi Launches Series of "Natural" Wines Under New Brand Lost Slough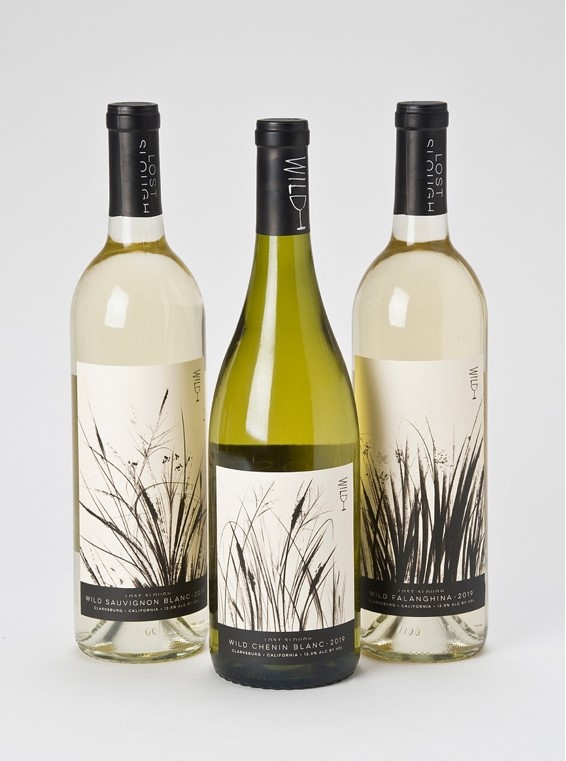 Add "wild" to the expanding lexicon of winemakers reaching for the catchiest word to describe wines made with less human interference that usual.
"Natural" and "clean" already are there, but the Tom McCormack family in the boggy Sacramento/San Joaquin River Delta west of Lodi is counting on "wild" to draw attention to its new line of minimally manipulated wines, "Lost Slough."
While the McCormacks don't sidestep categorizing their Lost Slough wines as "natural," they prefer "wild" to the extent that it is used essentially as a proprietary term on their labels – "Wild Sauvignon Blanc," "Wild Chenin Blanc" and the like.
Lost Slough is a narrow, levee-protected strip of the marshyCosumnes River Preserve. Of the more than 600 acres of vineyards farmed by the McCormacks in the Delta, 220 are at Lost Slough.
Lost Slough wines, says Chad Joseph, winemaker for Lost Slough and its parent brand, Dancing Coyote Wines, adhere to loosely defined standards for "natural" wines: They are made from grapes largely or solely grown organically and harvested by hand; they are fermented spontaneously, with indigenous yeasts; they involve little or no additives, most notably sulphur dioxide; and they are bottled with little or no fining and filtering.
Lost Slough represents one of the more ambitious efforts by a conventional California winery to capitalize on nascent consumer interest in natural wines. Under the Dancing Coyote brand, the McCormacks have released up to 10,000 cases a year, but they are shifting some of that production to Lost Slough, the initial rollout of which amounts to about 2,000 cases, or around 500 cases each of four varietal wines. (Dancing Coyote wines typically sell for $13; Lost Slough wines are priced at $24.)
Celia McCormack, vice president for both brands, sees natural wines as an opportunity to more transparently display the inherent character of both grapes and the place where they are grown. "The Delta is truly a special place, being the largest freshwater estuary on the West Coast, and a natural habitat for a variety of birds and fish. Once a freshwater marsh, the soils are rich with mineral deposits and scattered shell fragments," she says.
Delta vineyards, within the Clarksburg appellation, are exposed to torrid daytime temperatures during the summer growing season but are cooled at night by maritime breezes off San Francisco Bay.
As a group, Lost Slough's first four wines, all whites, are forthright in aroma, faithfully fruity, and rounder, more viscous and lower in alcohol than usual for the varietals (12 and 12.5 percent alcohol).
In addition to a melony and unusually layered Chenin Blanc and a floral and slightly hazy Sauvignon Blanc, the lineup includes a citrusy and lilting Falanghina and a deeply colored, peach-accented Cortese, the latter fermented on the skins of its grapes. At this early stage, only the Sauvignon Blanc throws a suggestion of the earthy funk often sensed in "natural" wines.
Joseph capitalized on only indigenous yeasts – sometimes called "wild" or "native" - to ferment the wines, convinced that they help yield more complex, smoother, richer, lower-alcohol wines. No nutrients or acids were added, filtration was light, and sulphur dioxide was limited to between 25 and 50 parts per million whereas 100 parts per million is not uncommon for commercial wines, Joseph notes.
The introduction of Lost Slough follows eight years of experimentation, not all of which produced encouraging results. Joseph endured stuck fermentations and off flavors before getting a comfortable grip on an accommodating methodology.
He is convinced that the success of "natural" wine largely depends on attention given the vineyard and the timing of harvest. "The fruit has to be in immaculate condition, and picking decisions have to be spot on," Joseph says. Harvesting grapes with low Brix and high acid is the key to lessen typical reliance on sulphur and to stabilize wines, he found.
The McCormacks have been early adapters in the wine trade in other respects. Early on, they began to plant oddball varieties like Gruner Veltliner, Falanghina, Albarino and Loureiro. And four years ago they started to release wines in cans.
Now, the McCormacks are gambling that an audience is ready to embrace wines with minimalist handling by the winemaker, wines that may carry off notes with which they are unfamiliar but which they could come to appreciate for the facets and novelty they provide. "Complexity from wild fermentation makes a unique flavor that a lot of consumers haven't had a chance to taste. If those 'off notes' aren't out of balance they can be pleasing and intriguing," Joseph says.