Courtwatch: Class Action Lawsuit Claims Copper Cane's Elouan Brand Deceives Buyers
Copper Cane's 2017 Elouan Pinot Noir's Label Lists three Oregon AVAs but the wine was made in California
June 25, 2020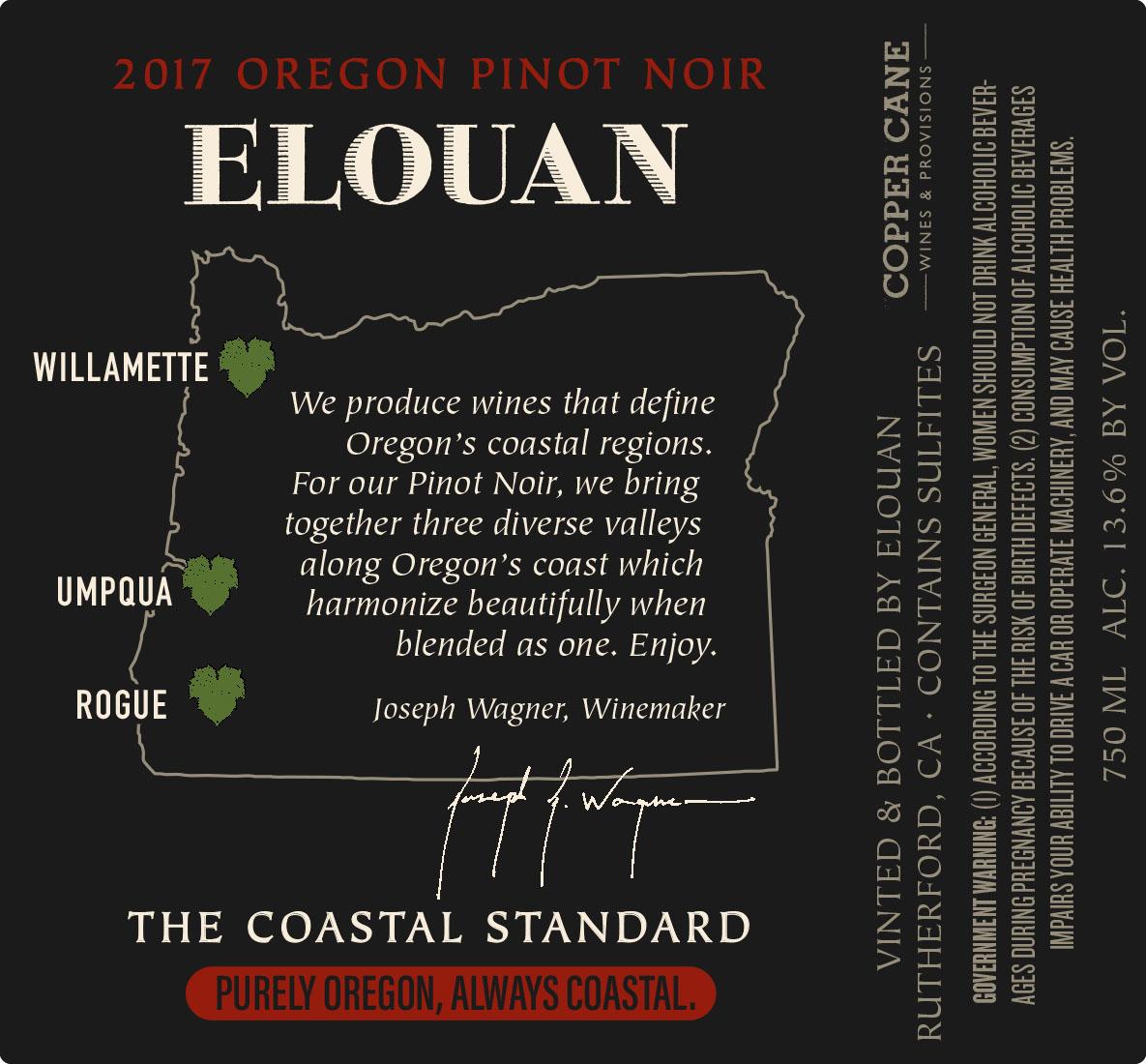 Copper Cane has been hit with a proposed class action lawsuit alleging the company misled wine buyers because the 2017 Elouan Pinot Noir made representations on the labels, boxes, and marketing materials that the wine was made in the state of Oregon, or in the specific AVAs listed on the Product's packaging but was vinified and bottled in the Napa Valley in California.
Elouan wine bottles have a label referencing the Oregon Appellation, and the boxes it ships in mention the Willamette, Umpqua, and Rogue valleys, all of which are AVAs within the State of Oregon.
The lawsuit says rules promulgated by the Oregon Winegrowers Association require that for a wine to be labeled with one of the Oregon AVAs, at least 95 percent of the grapes used in making that wine must come from that specific AVA, and the wine must be fully finished within the state.
"In this way, wines from specific Oregon AVAs are similar to Kobe beef, which can only be produced according to specifications within a certain region (Kobe) in Japan, or champagne, which can only be produced in a specific region of France and by using certain techniques," the class action complaint says.
The suit notes that the federal government in 2018 forced Copper Cane to amend its marketing materials regarding wine origins but says much of the 2017 with "false" labeling is still on the market.
"To the detriment of consumers, the Product is not authentic wine from the Oregon AVAs," the lawsuit claims.
The complaint accuses Copper Cane of unfair business practices, deceptive business practices, false advertising, unjust enrichment, and breach of express warranty. It was filed on June 18, 2020 by attorneys with Carlson Lynch LLP on behalf of plaintiff Barry N. Kay in the U.S District Court for the Northern District of California.