On Acquiring Ferrari-Carano Vineyards & Winery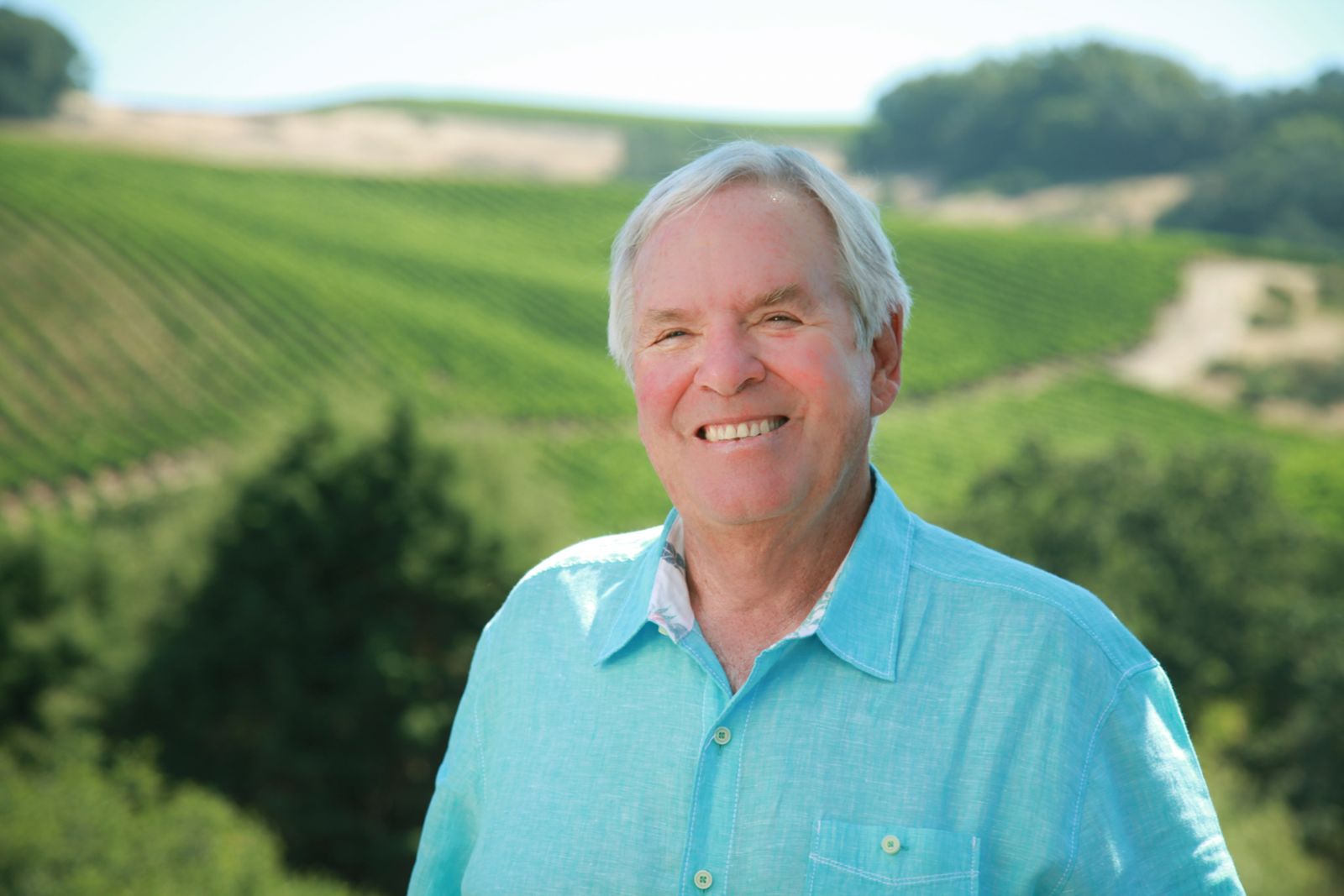 Foley Family Wines announced it is acquiring Ferrari-Carano Vineyards and Winery - the brand, inventory, Ferrari-Carano Estate Winery in Dry Creek Valley and PreVail Mountain Winery in Alexander Valley. The sale includes 3,183 acres of land with 1,223 acres planted to 21 vineyard sites, and more. Negotiations began in February.
Prior to this deal, Foley Family Wines was the ninth largest vineyard owner in Sonoma County by planted acreage, with roughly 1,100 acres owned while Ferrari-Carano was the sixth largest. With this acqusition Foley is the third largest vineyard owner in Sonoma County after E. & J. Gallo and Jackson Family Wines with nearly 2,400 vineyard acres. (The sale does not include Vintners Inn and John Ash & Co. Restaurant, which Rhonda Carano retains. She sold Lazy Creek Vineyards in Mendocino County to the Duncan family—owners of Twomey Cellars and Silver Oak—last year).
WBM: You've more than doubled your vineyard acreage in Sonoma County with this deal.
Bill Foley: I'm really excited about it. This gives us a lot of spread in terms of varietals. They were buying quite a bit of fruit but the contracts expire after this vintage. This deal allows me to shift production around: I can move my Sauvignon Blanc production over to Ferrari-Carano. We can take a Chalk Hill Sonoma Coast Brand—most of those wines are being made down at Sebastiani—and move those up to Ferarri-Carano which is great because it's a really good white wine production facility. There are lots of little nuances that are good for our brands.
WBM: It allows you to switch up the sourcing depending on where you want to deploy your resources, right?
Bill Foley: We have excess fruit. This allows me to take a percentage of it and put it into Ferarri-Carano. I have Chardonnay and Sauvignon Blanc at inexpensive prices. They moved their Fume Blanc and Chardonnay to a North Coast appellation. We're bringing it back to Sonoma because I've got vineyards in Sonoma that take care of the supply issue. Little things like that are neat. I'm out of production space at Foley: I was going to have to spend tens millions of dollars to reinvigorate Sebastiani and Langtree because they're aging production facilities. I don't have to do that now. I can just shift production. The PreVail facility in Alexander Valley is only doing 80,000 cases but we're expanding to 500,000. It can be my primary red wine production facility. PreVail was Don Carano's second brand. He finished the facility fairly recently. It's a gigantic facility with 80,000 square feet of caves if you can believe it. It's underutilized but I can use it.
WBM: Foley Family Wines sold about 1.5 million cases and Ferrari-Carano produced 480,000 cases in 2019. That makes Foley Family Wines a 2-million case winery.
Bill Foley: That's been our goal for several years—besides premiumizing our sales effort and going to $15 a bottle and higher—trying to get to 2 million cases of really good wine. It gives us more leverage with distributors. It's really tough out there for the some of the smaller wineries because they can't get any mindshare from big distributors.
WBM: What's next for the wine company?
Bill Foley: This is a time of distress in the wine business. There's going to be other interesting opportunities, maybe not like a Ferrari-Carano: but hundred-thousand case brands with vineyards and production facilities that maybe have a little too much leverage or are having trouble with distribution. Interesting opportunities will come along in Napa and Sonoma in the next year or so. I'm keeping my eyes out.
WBM: It's official that we're in a recession. When do we come out of it?
Bill Foley: I'm a little more optimistic than a lot of people. I think the virus will run its course. It will be interesting to see: As we end the shutdown and people start socializing, do we get a spike? Sweden never shut down restaurants, bars or manufacturing and they're not having a big problem. It didn't destroy their economy. I'm more optimistic than a lot of people. By August or September I think we may look back and say, 'wow, maybe we were a little too aggressive—it wasn't as bad as we thought.' But that's only my opinion.
WBM: Any additional thoughts about Ferrari-Carano?
Bill Foley: I think it is important to the Carano family that they sold to a family business as opposed to a big conglomerate or to a big wine company. I told them when we were negotiating the transaction: 'You know, I wish (Chalk Hill founder) Fred Firth were still alive. You could call him and ask him if he was happy with the sale he made to me and with what I did with property, because I'm improving it.' Every day I try to improve it and I'll do the same thing with with Ferrari-Carano. I'll try to make it better and I will preserve the brand.