As Tasting Rooms in Oregon Reopen, Willamette Valley Vineyards Deploys UV Light Technology in HVAC Systems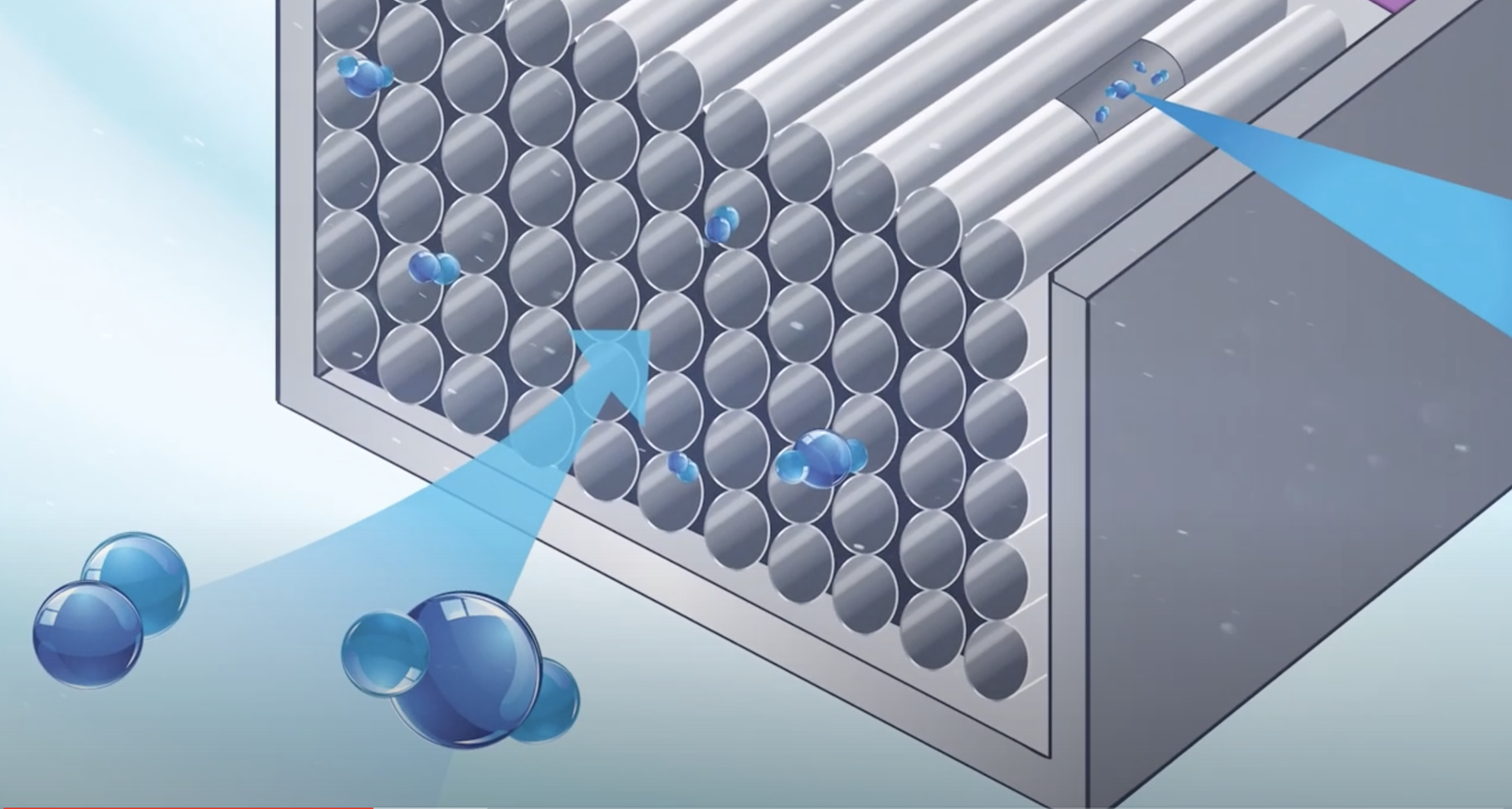 Willamette Valley Vineyards, which is reopening its Estate Tasting Room and winery kitchen in Turner, Oregon today, installed UV light filtration technology inside its HVAC systems this week to reduce bacteria and viruses in room air. The company will use the technology for all three of its tasting rooms.
"This is technology that's available and it's proven technology," Willamette Valley Vineyards founder and chief executive Jim Bernau told Wine Business Monthly. "We don't know that it's proven against the novel coronavirus but we know it's proven against bacteria and other viruses because there's lots of history on it. We know the spread of this virus occurs in enclosed spaces. There's a benefit in making sure your HVAC systems have a form of treatment in them."
The equipment uses a combination of UV Light and a Coated Honeycomb Matrix that converts water and oxygen molecules into oxidizers. The "Air Scrubber Advanced" by Aerus Enterprise Solutions (AES) features this so-called ActivePure Technology. "This proprietary technology has been proven to reduce harmful microorganisms like germs, bacteria and viruses in the air and on surfaces," Dave Thomas, Regional Vice President of AES," said. "It's proven safe and effective in multiple independent research studies."
While the Department of Homeland Security recently issued a report on the novel coronavirus and its vulnerability to UV light, Thomas said he's making no direct claims specifically regarding Covid 19 or coronavirus, at least yet. He said independent testing is ongoing. "Our latest round of testing at an FDA certified lab showed that on a wide array of germs, bacteria and virus, we reduced them by up to 99.9 percent."
UV light is now used to clean and disinfect in various ways, and is seeing increased use in a myriad of applications because of the pandemic. New York City, for instance, is reportedly now using UV light in an effort to kill the coronavirus on subways and buses, UV light has long been used in winery sanitation systems and is sometimes used to clean barrels (look for an update on the Blue Morph barrel cleaning system in the July 20' Wine Business Monthly).
Oregon Allows Tasting Rooms in Some Counties to Open
Tasting rooms in Marion County, where Willamette Valley Vineyards is located, are now allowed to reopen. A county-by-county approach, however, has drawn objections because funneling northern Willamette Valley wine enthusiasts into the only county in the area permitted to be open may not necessarily be conducive to "social distancing."
In the North Willamette Valley, only Yamhill County wineries have been allowed to re-open, concentrating tasting room traffic and creating confusion as to who is open in Wine Country, Bernau said. "The problem is you go out there to visit a winery and you don't know where you are. You don't know if you're in one county or the other."
Oregon Wine Board Communications Manager Sally Murdoch told WBM that at this point roughly 350 wineries across Oregon's 31 open counties have opened or are allowed to. The data is self-submitted by the wineries so is incomplete but close, she said. There are nearly 800 wineries in Oregon.