Even in Pandemic, Smaller Formats May Offer Big Potential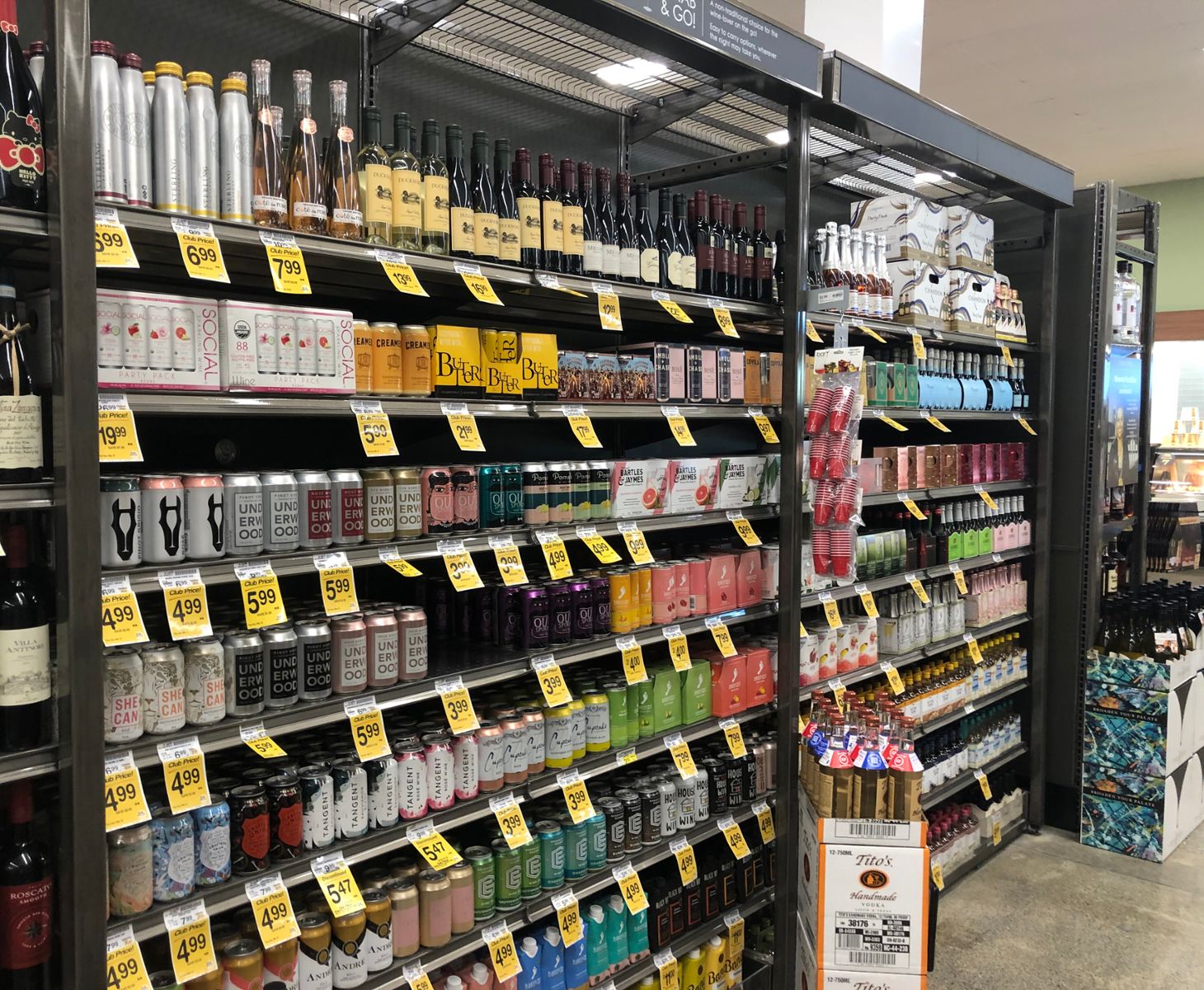 Paper Planes is a newer wine brand, stylish and sophisticated in a casual way, much like its founders, a young couple who launched it through a crowd-sourcing effort while pursuing careers in film and music in Los Angeles.
Laura and Kyle Gabriel launched the brand in 2014 and currently produce around 1,000 cases of Paper Planes in addition to their other brand, Hidden Track. Kyle oversees winemaking while Laura handles the sales and marketing. The two now live in Napa, Calif., where Laura grew up, and distribute their wines throughout the Bay Area, Los Angeles and a few states.
The Gabriels are themselves similar to the type of young consumer the wine industry is so eager to attract. One successful strategy to capture the interest of younger generations has been to expand the occasions and ways in which wine can be consumed and enjoyed. Paper Planes adopted the same strategy by launching a wine-in-can, dubbed Flight School, in 2017.
"It was kind of personal for us," Laura explained. "It started with Rosé, and we'd be drinking a lot of it, and it's not convenient to take glass and cork on a hike or by the pool."
She said they'd been hearing about cans and decided to launch a four pack of 250 ml cans to have something they'd enjoy—and would hopefully resonate with their customers. In the first year, a few of their accounts purchased a case or two, but soon "they started just burning through cases of cans." The wine also earned some critical acclaim when Wine Spectator named it one of the best wine-in-cans on the market in a 2018 article.
The wine is sold in four packs for around $30. "The margins are really not great for us right now," Laura said. "It's more of something we wanted to do."
"No. 1: we always wanted to have beautiful packaging," said Kyle, who added that the can needed to reflect the investment the couple has made in sourcing quality grapes.
By investing in quality packaging, the couple also thinks it's helped them land a few by-the-glass accounts at restaurants. Those accounts have since been prevented from offering in-store service, but the Gabriels said cans have proved popular with people ordering take-out or delivery. "The first year the cans exploded; now they're definitely still popular, but the novelty may have worn off a bit," Laura said.
The exception in the pre-pandemic off-premise market
As off-premise wine sales volume has plateaued in recent years, alternative formats have been the exception. Cans, in particular, have enjoyed tremendous success with Nielsen reporting an increase of 80 percent to $129 million in the 52 weeks ending January 2020. The average equivalent 750 ml price of wine-in-cans has steadily increased as well, from slightly more than $7 in 2018 to $8.66 in 2019. Traditional 750 ml glass bottles still dominate by a wide margin, accounting for nearly 90 percent of the $17 billion off-premise market.
How wineries evaluate launching a single serve format will be the focus of a longer version of this article to be published in the July Wine Business Monthly.
Danny Brager, senior vice president of Nielsen's beverage alcohol unit, said 375 ml bottles did well during the COVID-19 sales surge, with sales up by 43 percent in the 13 weeks ending April 18 and 6 percent higher in the 52 weeks ending April 22. "It's quite possible that half bottles might be benefiting from consumers stuck at home but without the need for a whole bottle," he noted, clarifying, "a couple who only wants one glass each for instance and isn't eager to store the remains of a full bottle."
According to a 2019 Wine Market Council survey of wine drinkers, Millennials and the younger "iGen" cohort reported buying wine-in-can in the past six months at a higher rate than older demographics. Forty percent of Millennials and 57 percent of iGen wine drinkers said they had purchased wine-in-can compared to 28 percent of GenX and just 7 percent of Boomers. Male wine drinkers, in general, had the highest rate of resistance to wine-in-can, with 41 percent reporting they were not interested in the format. Of male Baby Boomers, 61% reported not being interested in wine in can.
Retailers have responded and it's not uncommon to find single serve packaging, either sold as single units in 187 ml, 250 ml and 375 ml, or in multi-packs separated out in their own shelve sections, end aisle displays or refrigerated shelves.
Curtis Mann MW is the director of wine and beverage at Raley's Family of Fine Stores and said in the last six weeks ended May 7 smaller, single size formats were up in total sales by 11 percent. Similar to what has been seen in Nielsen data, Mann said sales have been stronger for 250-ml units, including four packs, which were up 54 percent.
"The best segment was 375 ml. This category was up 77 percent," Mann said, adding that cans and bottles of this size did quite well. "My guess is that people are buying 375 mls because people are stuck at home and may want to drink nice wine, but not open a whole bottle. That continues the trend we saw before COVID, although that segment was up 25%, not 77%."
Mann attributed weaker sales for 187-ml formats from consumers needing less portability in their wine and they also may view larger formats as a more efficient purchase. "The lack of portability during COVID is confirmed by the decline in Tetra Pack-sales of about 5%. These were up around 10% pre-COVID in our stores," Mann said.
Taking aim at the seltzer market
Selling just as strongly now as they were prior to the pandemic are hard seltzers. The success of this new segment of the beverage alcohol industry has prompted one of the largest wineries in the U.S. to launch a product designed to compete directly with seltzers.
In March, Trinchero Family Estates launched the Del Mar line of wine-based seltzers to compete at a national level with the likes of White Claw and Truly. The seltzers have an ABV of 4 percent and are packaged in four packs of 355 ml cans with a suggested retail price of $8.99. Trinchero is billing the new product as a healthier and more sustainable seltzer option than the malt-based category leaders.
"While there's incredible diversity within wine and other long-established categories, the same cannot be said about the relatively new hard seltzer category," said Trinchero's vice president of marketing Brie Wohld. "Malt-based seltzers with limited ingredient transparency are currently leading the pack, but we anticipate it's only a matter of time before consumers begin expecting more transparency from their seltzers of choice. We entered the space with a premium wine-based alternative to deliver on that unmet need."
She said youthful and active wine consumers care about label claims, nutrition facts and ingredient transparency, and all of that went into developing a new product Trinchero can sell that has fewer than 100 calories, and is gluten-free, vegan and based on non-GMO wine.
At the start of the year, the company also launched Fre, an alcohol-removed wine, in a can line that comes in four packs of 250 ml cans and has a suggested retail price of $9.99 to $10.99 per pack. Trinchero employs a spinning cone system to remove the alcohol and touts the new Fre line as right in step with the trend of younger consumers, who are reported to have been moderating their alcohol consumption through 2019 and at the start of 2020.
Wohld included the new Fre when she said Trinchero's top brands saying enjoyed "stunning" sales during the off-premise surge in late March/early April. She said April was also the best month the company's online store has ever seen, with 500 percent more orders that brought in 400 percent more revenue compared to the same period in 2019.