Q&A: A Shifting Landscape
Wine Enthusiast Media's Editor-in-Chief, Susan Kostrzewa, reflects on content strategy, audience engagement, and industry trends during the COVID-19 pandemic.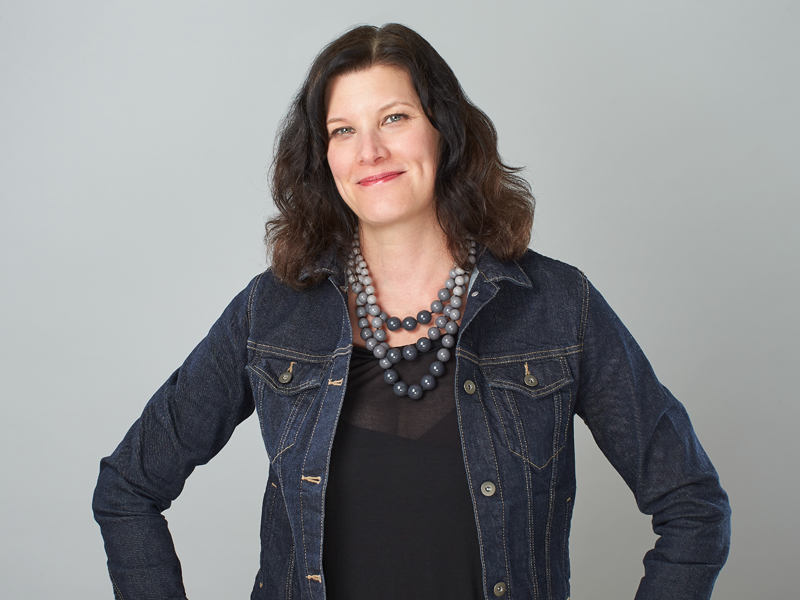 How has Wine Enthusiast's editorial coverage changed to address the novel coronavirus pandemic?
[SK]: We recognized quickly that we needed to rethink aspects of our editorial tone, balance and strategy in order to bring our audience the content they desired in this new environment. Within the course of a week, we reworked months' worth of editorial planning on all channels to ensure we were reporting on topics that mattered not only to our core readership but had resonance to the larger public.
This included doubling down significantly on breaking industry news, quickly launching virtual offerings like our 40 under 40 IG Lives How-To series (which taps hacks on how to enjoy wine and food while staying at home) and reworking digital and print plans, including replacing our annual August 100 Best Wine Restaurants package (to be revived in 2021) with our first-ever Top 50 Retailers list.
The key of course is to maintain your authentic brand identity while at the same time being dynamic and relevant. I'm incredibly proud of my teams for their nimble and ongoing thoughtful approaches to an unprecedented and very tricky situation.

How has this affected site traffic on Winemag.com and the BIE vertical?
Our strategy has positively affected all aspects of our digital content engagement, with record traffic on all platforms and on all channels. Beverage Industry Enthusiast (https://www.winemag.com/trade-news/), our trade and news hub, has emerged during the crisis with new vigor, in part of course because of the environment but also because of our efforts to increase frequency on stories, improve overall quality and reportage of the content and release pieces quickly.

How do you measure traffic gains (e.g., through audience analytics, social metrics, etc.)?
We've seen extraordinary and sustained traffic growth on Wine Enthusiast's site, www.winemag.com. From January to May 2020, we have reached 5.4 million new readers over the same period in 2019. (That's in addition to the 2.3 million returning readers.) Impressionable time, or time spent on page, is up nearly 12% year over year as well.
If we want to zero in some specific successes, last week, sessions were up 82.5% over the same period in 2019, and page views continued to climb to nearly 60% growth over the same period in 2019. Pieces on Beverage Industry Enthusiast (BIE), have set traffic and social media records, with recent reporting on Covid-19 (https://www.winemag.com/category/covid-news/) reaching more than 500,000 people on Facebook alone.
The metrics we use to analyze audience reach and development include Google Analytics, SEMrush, Digimind and Chartbeat, among others.
Also, due to our explosive traffic and the consumer need to shop from the comfort of their homes, we are also experimenting with affiliate marketing. People want to know where they can find the wines and spirits we recommend and we are in a good position to give them that direction.
What sorts of stories are resonating most during this time? Are any audiences particularly engaged?
Industry news, such as reportage on how restaurants are navigating the crisis, is a current star, but we're also seeing a healthy investment in 101/educational wine stories, in deep-dive intermediate varietal and regional pieces, and anything to do with making cocktails at home.
We've been pleased to see a very even distribution of engagement across our audience demographics and via our various platforms. Programs like our IG Live series has revealed an increased global engagement as wine lovers from South Africa, Germany, Argentina and Japan have tuned in each week. Our social platforms such as Facebook and Instagram have also been blowing up as readers actively sound off on everything from two-ingredient at-home cocktails to best Tuscan wines to restaurant funds giving back to those in need.
BIE originally spoke primarily to industry members but now reaches both trade and consumer audiences. Why do you think that is?
I think a good news story should appeal to savvy readers of all types, and we've retooled our tone and approach to BIE in a way that reaches beyond just trade readers. If you are a consumer who loves wine, what happens in the industry directly affects what you drink and why. We've just been finding better ways to connect those dots and bring those consumers in.
How do you balance newsy pieces connected to the crisis with Wine Enthusiast's typical wine and beverage stories? Do consumers want to escape or stay informed (or both)?
I mentioned brand identity above and I think it's crucial to maintain a balance on content strategy, even in the midst of a very dynamic environment like the pandemic. We talked a lot in the beginning about how to deliver relevant information while at the same time continuing to give our readers the wine lifestyle content that they expect from us and that distinguishes our identity. We did increase our ratio of breaking news. And we did rethink some of our lifestyle content, like wine travel, to address the current environment. But our core subjects, like wine education, discovery wine categories, lifestyle wine trends and progressive voices in the wine and food space, continue to perform for us.
Initially, our readers, like the rest of the world, wanted 24/7 COVID-19 coverage; but they also wanted deep dives on varietals and winemaking technique. Now, we still see a healthy balance of interest in breaking and industry news, and an escape to their passion, wine. People have a little more time now to read and watch and learn, and we're seeing that reflected in our traffic on those types of offerings.
Finally, how have you pivoted your commercial offerings in the current climate?
Under the guidance of our Associate VP of Publishing, Jacqueline Strum, our sales team has been as nimble as the editorial teams in identifying what the audience (both commercial and consumer) wants and quickly creating new and effective opportunities. The creativity we have seen in programs like our IG Live Tastings series have been really exciting, and I'm happy to say that both our advertising base and our readership has been responding very positively. Engagement on our digital programs in particular has been higher than ever.
Susan Kostrzewa has over 20 years of experience as a writer, editor and lifestyle personality in the wine industry and currently oversees all editorial direction of Wine Enthusiast Media, in addition to the global tasting programs. In her 13-year tenure at Wine Enthusiast, she has led a comprehensive rebrand of the legacy media group, including a complete redesign of the print magazine, Web site and expansion of the editorial and tastings teams on the West Coast, Europe and beyond.
Kostrzewa was awarded Folio's Changemaker of the Year award in 2018 for efforts including successful age-and gender-diverse audience initiatives and ongoing California wildfire relief support. She has co-authored numerous books on wine, food and travel, including Opus Vino, 1,000 Everyday Wines and the Footsteps of Fame Literary Travel series.