Strongest Off Premise Sales of Alcoholic Beverages Since Peak Pantry Loading 
May 13, 2020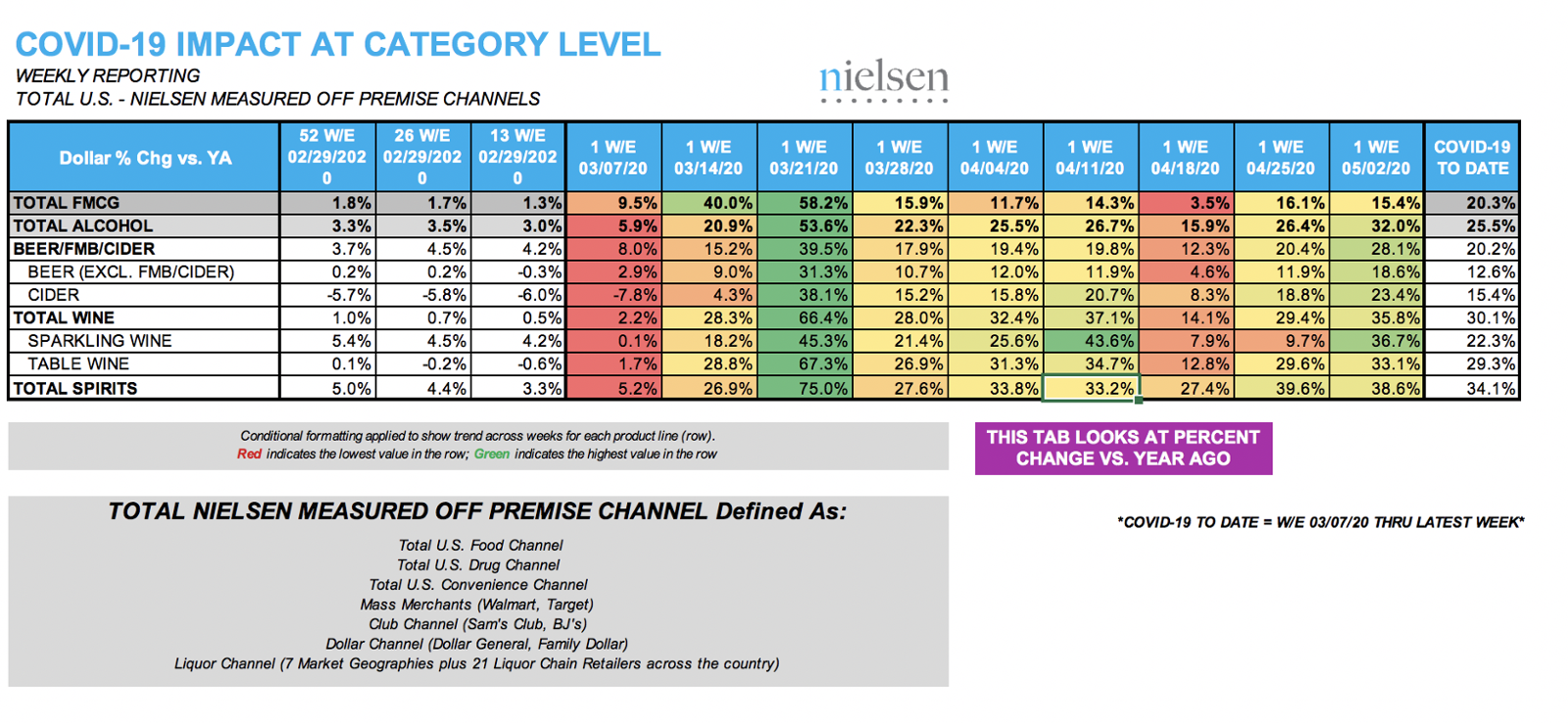 The week ending 5/2/20 represented the strongest growth rate for alcoholic beverages since the 'peak pantry-loading week' of 3/21/20, according to Nielsen beverage alcohol practice SVP Danny Brager.
Nielsen reported total off-premise alcohol dollar sales increased +32.0%, with spirits up 38.6 percent, followed by wine, which was up 35.8 percent, and beer/FMB/cider, which was up 28.1 percent through 5/2/20.
Brager said the strong growth may reflect some pre-Cinco de Mayo related consumer purchasing as an 'extra' boost to off premise sales, whereas last year many of those celebrations were on premise. He suggested warmer weather coupled with 'indoor fatigue and monotony,' may have contributed.
The Convenience channel had its strongest week to date since the start of the crisis, which could indicate a slight shift in consumer sentiment in shopping and a willingness to take some small trips for a few items every now and then, Brager suggested.
Pricing has been up slightly since the start of the crisis. Brager said that may be because of a reduction in retail promotion levels. In the last six weeks, the percentage of category volume sold on promotion fell sharply from year ago levels across alcohol categories.
The value of wine sales in Nielsen measured off premise channels grew 35.8 percent in the most recent week vs year ago - that's now three weeks since the beginning of March with weekly sales growth above 30 percent (with 3 other weeks where growth was between 28 and 30 percent).