Michael David Winery Going Viral
New Brand Backs Coronavirus Research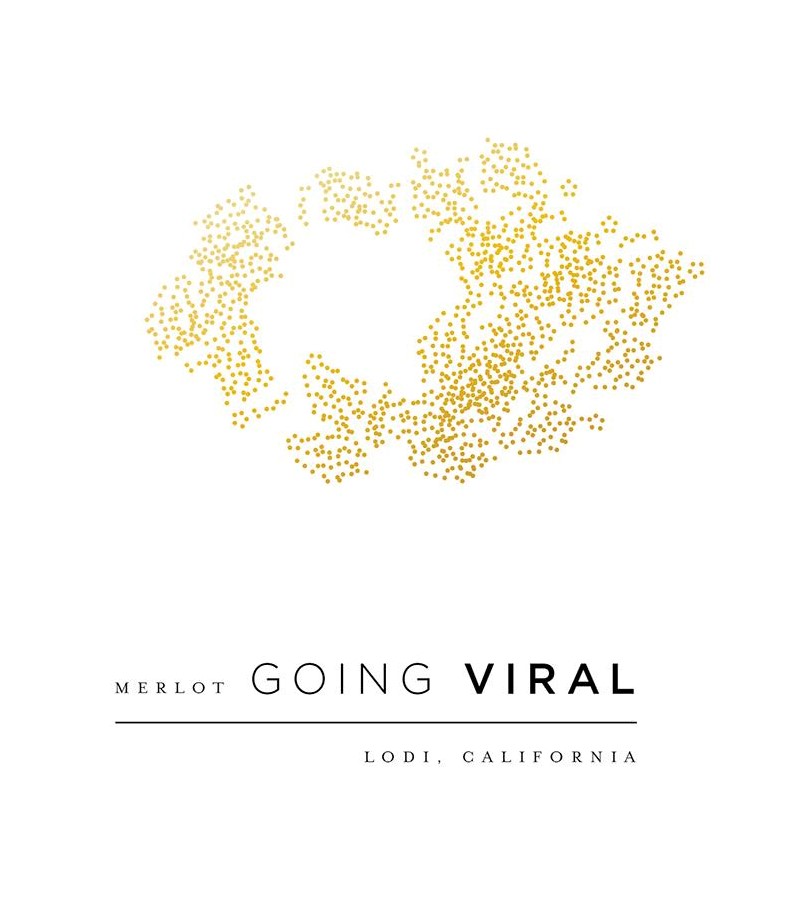 US Santa Cruz assistant professor of biomolecular engineering Rebecca DuBois studies viruses and human antibody responses. Most recently she is focused on developing tests to measure antibodies of people who've recovered from Covid 19.
Science research takes money and getting funding through traditional routes can take time, though.
Fortunately, there's a wine for that. It's produced by Michael David Winery. Co-founder Michael Phillips is DuBois' father.
Going Viral has multiple meanings and has been in the works for more than a year – way before the Covid 19 crisis was a thing. The label is based on a protein structure DuBois identified for a respiratory syndrome virus.
Michael David Winery bottled 750 cases of 2018 Lodi Merlot for the label and by selling it exclusively online and in the tasting room at $28 per bottle it should generate close to $200,000 to fund DuBois' research and labs.
The Merlot comes from a vineyard that Phillips' grandmother Helen Perrin grew up in on Turner Road on Lodi's West Side. Previously known as the Maley vineyard, Michael David Winery acquired it a few years ago.
"To be able to get money right away to push this research forward is really wonderful," Dubois said in an interview with KMAX Sacramento.
"She loves research and is out to save the world," Phillips told Wine Business Monthly. "That's the big news in our family: us being proud of her and having her wine be successful and having people be enthusiastic about doing her work, a great thing to donate to as a winery."