Winery Phone Sales Management Best Practices: Webinar Focuses on Lessons from the Experts
Good morning registrants,

Thank you for your patience. As you're aware, there was an error code when you tried to log in to Zoom for the Winery Phone Sales Management webinar this morning.

We're actively working the problem - Our panelists were set and ready to go, but for some reason the webinar provider would not allow us to broadcast.

We're looking into new providers, and will reschedule the webinar for Friday, May 15 at 11 a.m.

A replay of the webinar will be available if the new timing does not work with your schedule.

We apologize for the delay and the technical errors, and we appreciate your understanding.
Sonoma, Calif. - As the wine industry becomes more digitally dependent, so too should its resources. Wine Business Monthly has expanded its coverage to include webinars, bringing interactive education, conversations with experts and the most reliable information to members of the industry—wherever they may be. Future installments focused on winemaking, grapegrowing, sales and marketing, and business and technology topics will be announced shortly.

On Wednesday, Wine Business Monthly will hold the latest installment in its webinar series, designed to help wineries increase phone sales to reach consumers who might be wary of returning to the tasting room.
The winery phone sales channel has traditionally been one of the least-focused on yet most profitable DTC sales channels. In the wake of COVID-19 we have seen more emphasis on, and success in, phone sales than ever before as wineries scrambled to make up for tasting room revenue losses. Even when businesses open back up, phone sales will remain an important effort in DTC sales. What lessons can we learn from wineries who have been focusing on this channel successfully long before COVID-19?
In this 60-minute webinar, Lesley Berglund of the WISE Academy will moderate a panel of wine industry DTC leaders who managed successful DTC phone sales programs for years. Relevant to the many wineries that have recently launched or expanded their phone sales programs due to COVID-19 challenges (and opportunities), let's hear what is required for long-term success from those who know.
Webinar Details
Winery Phone Sales Management Best Practices: Lessons from the Gurus
Date: Wednesday, May 13, 2020
Time: 11:00 a.m. - 12:00 p.m. PST
Register Here
Topics to be covered will include:
Best practices in how to develop, compensate, motivate and lead a team of winery phone sales professionals.
Tools needed to run a successful outbound phone campaigns from offer generation to CRM list segmentation.
How to measure financial success through relevant metrics and customer loyalty data.
What is different in leading Phone sales efforts during this season of COVID-19?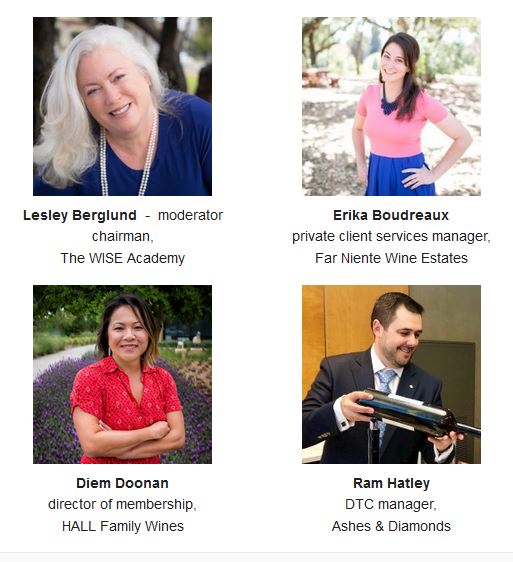 About Wine Business Monthly
Wine Business Monthly (WBM) is the leading information and services provider for the global wine industry. Publishers of winebusiness.com, the leading news source for the trade, and Wine Business Monthly, the premier print publication for wineries and growers, WBM is dedicated to meeting the wine industry's needs for information, analysis, resources and tools. WBM has put together a suite of products that bring to the industry practical information, cutting edge research, recruiting tools, daily news services and a comprehensive directory. For more information, visit winebusiness.com. Wine Business Monthly is owned by Wine Communications Group, which also produces the Wines Analytics Report and other data products and services. For more information, visit: winesvinesanalytics.com