Messina Hof Launches Bottle of Thanks Progra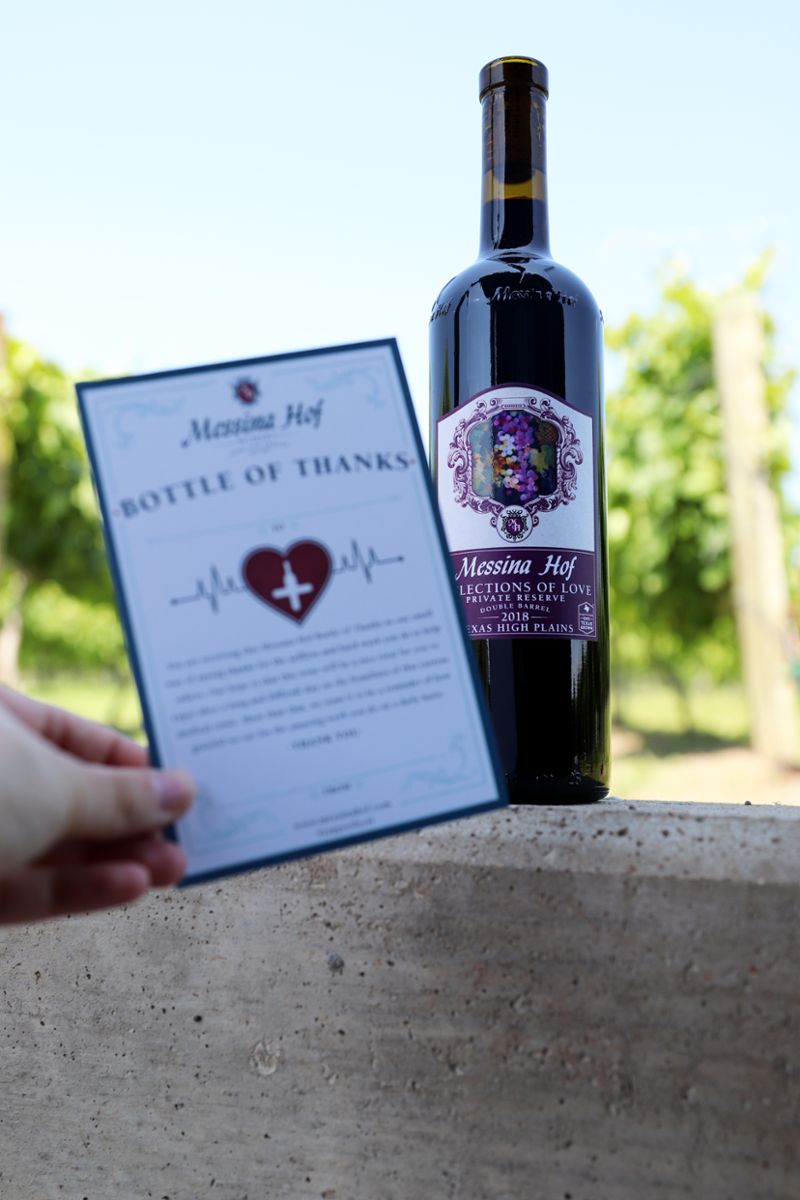 Messina Hof is proud to launch their new Bottle of Thanks program, which allows individuals to send bottles of Messina Hof wine to frontline medical workers.
With Messina Hof's Bottle of Thanks Program, anyone can send a bottle of wine directly to a frontline medical worker. Those without a specific worker in mind can still donate a Bottle of Thanks, and Messina Hof will make sure it gets into the hands of a medical worker in the local communities through their partnerships with hospitals surrounding Messina Hof's winery locations.
To donate, anyone, anywhere can call one of Messina Hof's three locations or fill out an online form let them know who should receive the Bottle of Thanks. Then, Messina Hof will cover the cost for the gift to be sent via ground shipping or local delivery (within 15 miles), and include a note of thanks with the bottle.
One of Messina Hof's Core Values has always been that they are blessed to be a blessing to others. With this new program, their goal is to give others the chance to do the same. In addition to giving a great bottle of wine, this program aims to lift the spirits of frontline workers and remind them how grateful everyone is for what they do on a daily basis and especially during this current COVID-19 medical crisis.