Spring Frosts Follow a Mild Winter
Vineyards from Texas to Virginia hit by cold temperatures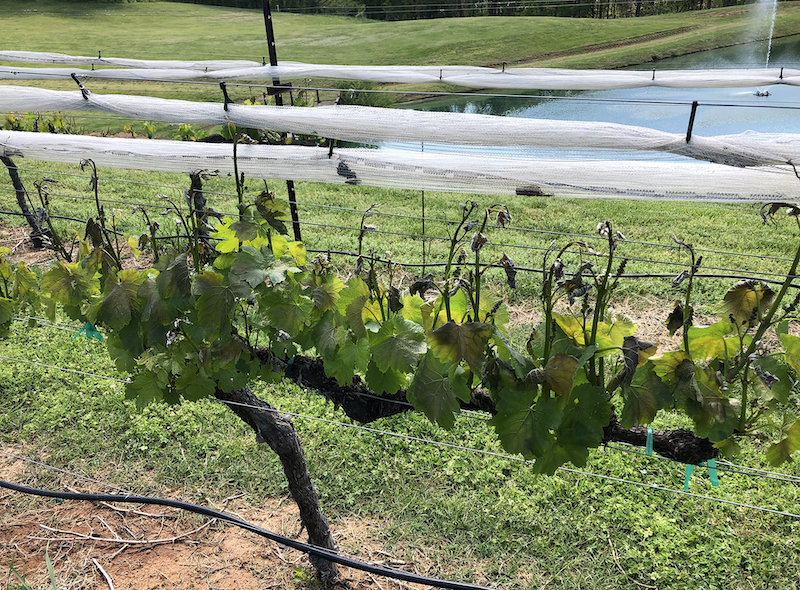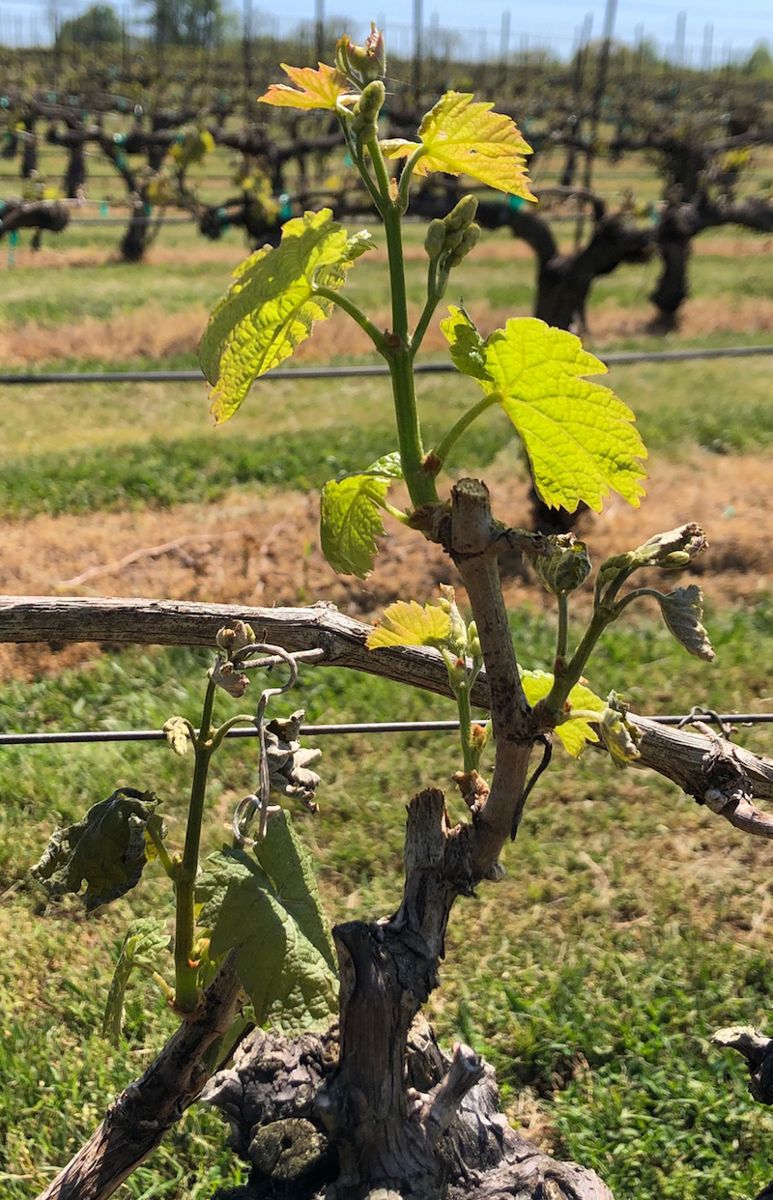 It was a mild winter and an early spring in much of the country East of the Rockies. But anyone who grows grapes just about anywhere in that area will tell you that April can be the cruelest month – mild winters are too frequently followed by spring frosts. While the human population has been dealing with the COVID-19 crisis, vineyards in many places from Texas to Georgia and north to Virginia have been hit hard by untimely cold weather.
In some ways, North Texas was hit harder than most other grape growing regions. While the temperatures on April 15 were not dramatically low, the frost event on some sites may have been the final blow for this season's grapes. Fritz Westover, viticulturist and owner of Westover Vineyard Advising in Houston, TX, told Wine Business Monthly that the vineyard problems for North Texas go back to last year's bumper crop on the region's 6,000 acres of grapes.
According to Westover, around the time of veraison last summer, temperatures in the High Plains spiked to about 112° F. The vines were stressed by the heat and then had trouble ripening the fruit, with Brix levels stuck at 21° to 22°. With tonnage ranging from 4 to 8 tons per acre for red grapes, some growers tried letting the fruit hang to add more sugar, then picked the grapes. A week later, the High Plains had an October freeze with temperatures as low as 19° F.
"The vines had not hardened off, and lost their primary buds," Westover said. He anticipates a loss of crop by 10 to 15 percent, perhaps up to 100 percent, which will cut the grape supply in Texas overall by 50 percent or more, as the region produces more grapes than other areas in the state. On the other hand, there may not be a correlation between tonnage and the damage on the buds, and Westover noted, "Some varieties did better than others. Petit Verdot and Teraldego fared well. We just don't know what the total loss will be."
Other areas in the South also were hit by frost on April 15. Northern Georgia had temperatures drop to 28° F that night and went down to 31° to 32° F the following night. "The cold didn't hit everyone," Westover stated. "It was site-specific. Early budding varieties like Chardonnay were worse off than Vidal, which had tight shoots."
Vineyards in North Carolina have had three frost events in April. According to Steve Shepard, winemaker at RayLen Vineyards and Winery in Mocksville, NC, the first frost on April 10 dropped temperatures to 27° F in some areas, which "took out Chardonnay and Riesling, but the reds, like Cabernet Sauvignon and Merlot, are OK. Cabernet Franc, in a lower section of the vineyard, got hit pretty bad—temperatures went to 15° F." The second and third frosts, on April 15 and 16, did not do as much damage. Shepard noted that last year's "tremendous harvest" supplied the winery with a good inventory of Chardonnay and Riesling that will help if this year's vintage is not as productive.
Early Mountain Vineyards, located in Madison, VA, has two vineyard sites: one at the winery and a second, the Quaker Run Vineyard, at about 1,000 feet elevation. Maya Hood White, viticulturist and associate winemaker at Early Mountain, said that until April 19-20 there had been no Spring frosts at either location. The vineyard at the winery, while lower in elevation by 400 to 500 feet than the Quaker Run Vineyard, is more susceptible to frost and, as of last weekend, had full shoots out on the vines there. Saturday night, April 19, temperatures dropped to 28° F in some places in the vineyard.
"We have six wind turbines at Early Mountain," White stated. "Where we don't have turbines, we have thermometers that tell us where the cold spots are." Since 2016, they have used a pruning technique she calls "farming with safety canes." Each vine has a double trunk, with extra canes left "up in the air" that can either be cut off or tied down, once the threat of frost is past. "We may have some losses in the whites, but the extra canes should give us a crop," she commented. The vineyard crew has also mowed the cover crop down in the hope that the earth with radiate just enough heat to counteract any frosty temperatures.
Slightly more than 60 miles to the northeast of Early Mountain Vineyards, Jenny McCloud, owner of Chrysalis Vineyards in Middleburg, VA. told Wine Business Monthly that so far there have been no frost events this Spring. She has two vineyard locations, one higher in the mountains at an elevation of between 1,100 and 1,200 feet, and the second at the winery. "We do get damage in the valley on Norton sometimes, but it breaks bud late. We've had three frost events in 20 years," she said. McCloud is hoping that the next two weeks will keep that record intact.