Marimar and Cristina Torres Start A Weekly Live Cooking Show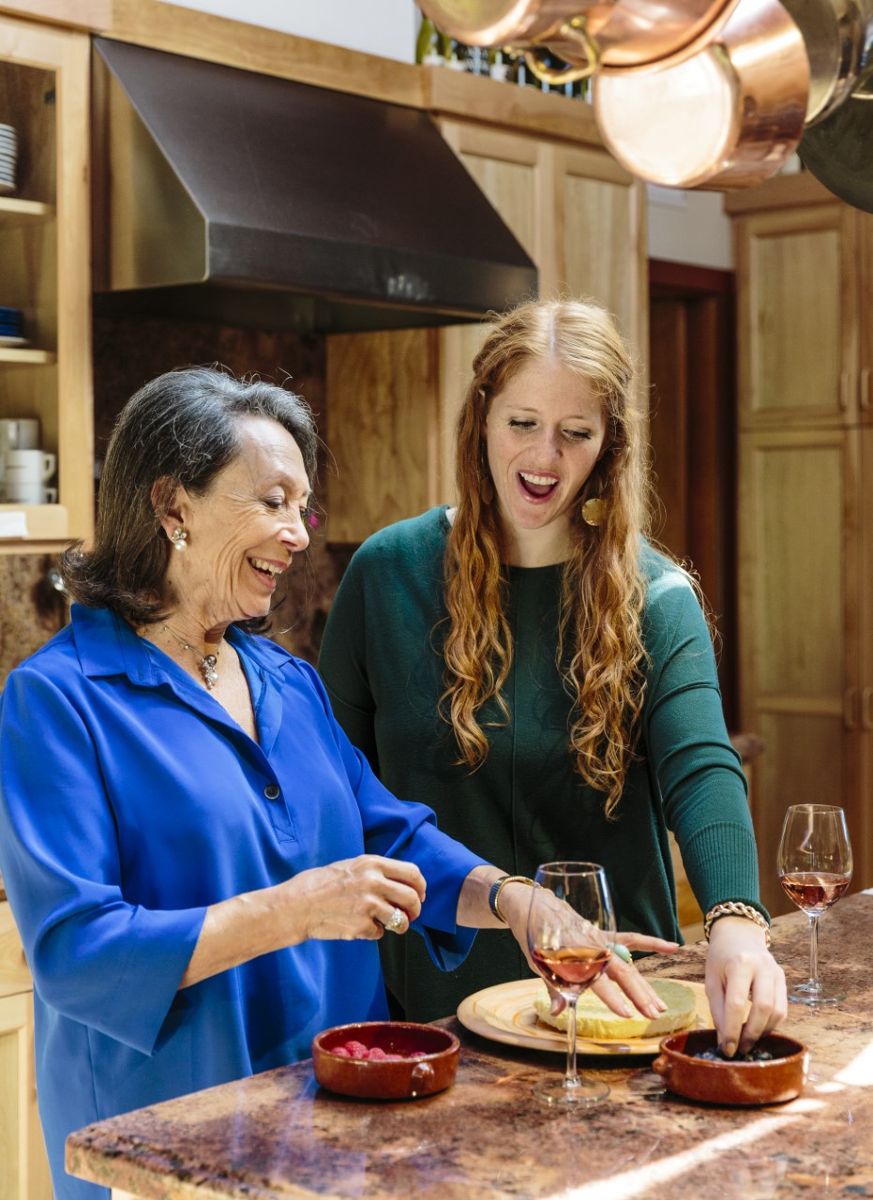 Sebastopol, CA –Marimar's Spanish Table kicked off last Friday, April 3rd; and every Friday the mother-daughter duo will go live online from Marimar's home kitchen, walking viewers through a different recipe from Marimar's Spanish cookbooks The Spanish Table and The Catalan Country Kitchen, with two wine pairings each time. Viewers will be able to connect with Marimar and Cristina, ask questions and learn the tips and tricks Marimar has discovered throughout her many years of cooking.
When: Tune in every Friday at 5PM PT.
Where: The series is held on Facebook Live: facebook.com/MarimarEstate/live.
Cook and Sip Along from Home! The recipe of the week will be announced a few days before on Facebook, Instagram and Twitter. Order the wines paired with the recipes for April and taste along with Marimar and Cristina! Sign up for the mailing list on the home page or by email to stay in the loop.
Not able to watch live? No problem! All episodes of Marimar's Spanish Table will remain on Facebook and will also be posted on Instagram and YouTube, so watch at your convenience!
Show Schedule:
April 10, 2020: Pastís de Pernil (Ham Terrine with Herbs in a Fresh Tomato and Parsley Sauce) paired with 2018 Rosaleda Rosé of Pinot Noir and 2015 Método Antiguo Pinot Noir.
April 17, 2020: Tarta de Santiago (Santiago Almond Torte) paired with Marimar Estate 2016 Mas Cavalls Pinot Noir and 2014 Earthquake Block Pinot Noir.
April 24, 2020: Pastís de Carbassó Cristina (Zucchini Cake Cristina) paired with Marimar Estate 2018 Acero Chardonnay and 2017 Chardonnay/Albariño.
About Marimar Estate
Marimar Estate Vineyards & Winery sits on the rolling hills of the Green Valley, the coolest and foggiest region of the Russian River Valley, in Sonoma County. Marimar began planting the vineyards in 1986, and in 1992 she built the winery in the style of a traditional Catalan farmhouse. There are now 80 acres spread over two vineyards, in the Sonoma Coast and Russian River Valley AVAs. All of the wines produced are single vineyard and the winery prides itself on its commitment to the environment. The entire winery and the two houses on the property are 100% solar-powered; waste is recycled and compost is used to fertilize the vineyard; and cover crops provide an ideal habitat for beneficial insects that are natural predators of harmful pests, amongst other sustainable practices. The winery has the sustainability certification granted by the California Sustainable Winegrowing Alliance.