Precept Wine Launches School House Wine 3L Box
With necessity as the mother of invention, Precept delights with an unexpected but timely release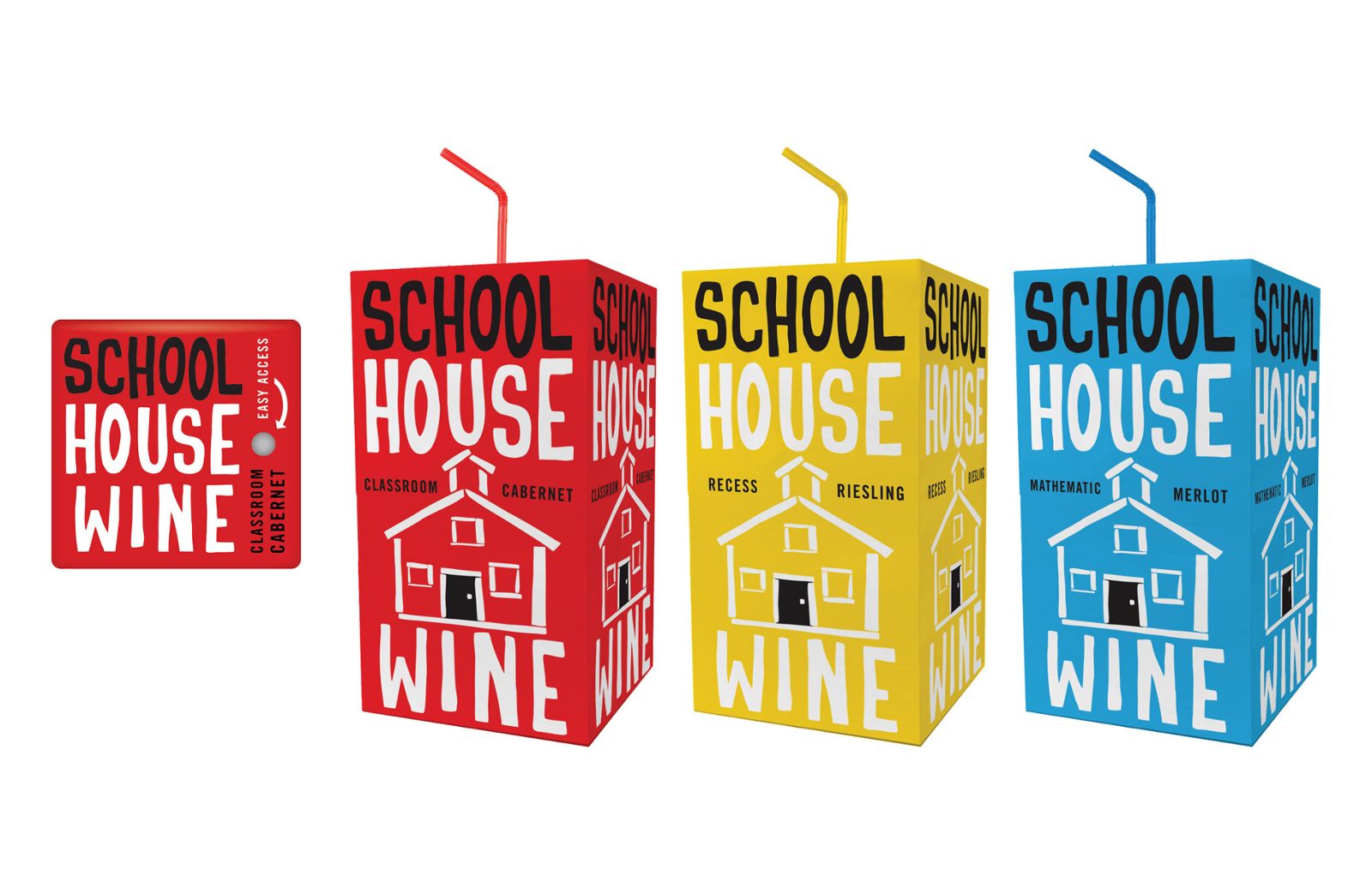 (SEATTLE 4/1/20) Precept Wine, industry leaders in wine innovation, announced a new addition to their extensive product line of House Wine varietals with the School House Wine 3L Box. Easy drinking and convenient, School House Wine 3L Box is designed to meet the needs of the nation's recently anointed home-schooling moms and dads. Parents from Portland, ME to Portland, OR can find refreshment and strength in these wines designed to take you from morning math instruction to afternoon art class, and every lesson in between.
Featuring varietals such as Mathematics Merlot, Recess Riesling, and Classroom Cabernet, there is something for everyone – and every subject!
While School House Wine 3L Box comes with the traditional box wine pour spout, it also features a built-in punch hole on the top and comes complete with its own straw, for when home schooling offers you more complex challenges, such as Latin verb declension.
Named as an Impact "Hot Brand" for the third consecutive year, the popularity of House Wine is on the rise. As a brand, House Wine is +38% in $ Volume per Nielsen 52 Weeks Ending 2/20/22, Total US X AOC + Liquor Plus.
"As an industry executive, wine lover, and mother of two, the idea for School House Wine came to me when reaching for juice boxes for my children. I thought, 'Mommy's thirsty too – and wracking her brain trying to explain long division!' " said Alex Evans, Chief Marketing Officer of Precept Wine.
Currently available by request only, national distribution of School House Wine 3L Box is planned for late April 2020.
Editor's Note: While this press release is a wonderfully done April Fool's joke from Precept Wine, we can think of a few moms and dads that wish this were a reality. Happy April Fool's Day!
About Precept:
Seattle-based Precept Wine is the largest privately held wine producer in the Pacific Northwest and a top 12 American wine producer. With deep roots representing more than 30 years of Northwest investments in the wine industry, Precept owns and maintains nearly 5,000 planted vineyard acres across Washington, Idaho, New Mexico and Oregon, and their portfolio includes such leading wine brands as Waterbrook, Gruet, Browne Family Vineyards, Canoe Ridge Vineyard, House Wine, Pendulum, Primarius, Washington Hills, Battle Creek Cellars, Sawtooth, Ste. Chapelle, Cense, and Callaway Cellars, as well as tasting rooms and hospitality throughout the Northwest. Founded in 2003 by Andrew Browne and Dan Baty, the company's wineries have garnered more than 800 combined best buys and critical scores exceeding 90 points. Learn more at www.preceptwine.com