Wine Community Steps Up to Support Health Care, Winery and Restaurant Workers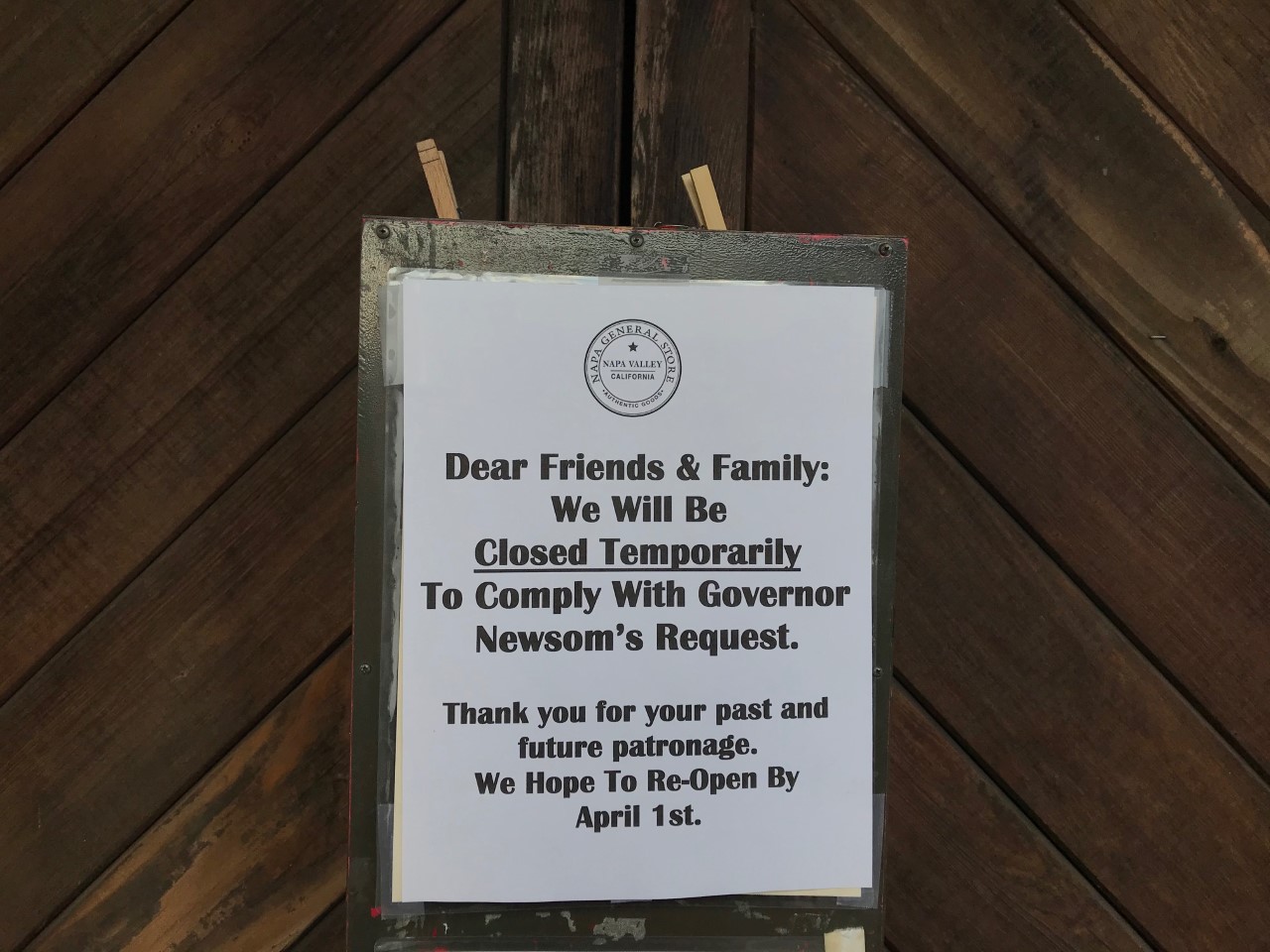 Wineries and other beverage companies are among those stepping up to help workers affected by sudden layoffs, and to help the medical community with the donation of masks, disposable gloves and other personal protective equipment.
The crisis is expected to worsen in the United States, where more than 600 people have succumbed to COVID-19. Doctors have made calls on social media for donations of personal protective equipment. A newly launched website lists hospitals accepting donations. New drop-off locations are added daily, said Shikha Gupta, marketing/communications coordinator at GetUsPPE.org.
Medical Workers Need Vineyard Masks
The firm Zepponi and Co. sent out an appeal to industry contacts on Sunday night to spur donations of new N95 masks, disposable gloves such as latex gloves, hand sanitizers and other unused personal protective equipment (PPEs) to help the medical community fighting COVID-19. The company did so after talking to doctors, nurses and firefighters on the West Coast who said there was an immediate need for PPEs, said Kevin O'Brien, partner with Zepponi in Portland, Ore. As it turns out, a lot of the PPE used to conduct vineyard spraying is the same as what medical staff members need.
Will Clelland, a captain with Fire District 3 in southern Oregon's Jackson County, welcomed the effort. "I think the wine industry's willingness to help is great and we could use their help!" Clelland said in an email Monday.
The Jackson County Emergency Operations Center has set up a donation center at The Jackson County Expo in Central Point, Ore. "PPE supplies at local hospitals and care providers has reached a critical level," John Vial, Jackson County Emergency Operations Center said Saturday in a written statement. "The Community's assistance in helping to solve this problem is greatly appreciated."
In the absence of clear direction, Clelland suggested placing the labeled supplies in a box for easy transfer and knocking at the door of a local fire department to make sure firefighters know the box is there and keep safe social distancing. Firefighters are resourceful, he said.
In Sonoma County, PPE donations can be dropped off at The Salvation Army, 93 Stony Point Road in Santa Rosa. Donations hours are 9 a.m. to 3 p.m., Monday through Friday. Corporate donors should contact the Sonoma County Emergency Operations Center by either calling (707) 565-2129 or sending an email at EOCLOG9@sonoma-county.org.
Turning Distilleries into Hand Sanitizer Production Facilities
Distilleries, such as Napa Valley Distillery, have been producing hand sanitizers. The company has distributed 1,000 mini bottles of hand sanitizer between March 16 and March 21, said owner Arthur Hartunian. Napa Distillery uses a mixture of grape and grain ethanol at 75 percent, hydrogen peroxide and natural oils and essences.
He plans to produce more solutions once he receives more 2-ounce bottles in order to fulfill requests from hospitals, he said.
Putting People First
Beckstoffer Vineyards on Monday announced the family-run vineyard company will $100,000 to men and women in Napa, Lake and Mendocino counties – not companies – most affected financially by the crisis. The family-owned company has asked the chambers of commerce founder of each county to refer names of individuals, hoping others will do the same.
Each person will receive a $300 check, said founder and owner Andy Beckstoffer. "We want them to know that we care," Beckstoffer said Monday.
Winemaker Josh Phelps last week said he will donate 10 percent of its sales from Grounded Wine Co. to the Redwood Empire Food Bank, based in Santa Rosa, Calif.
Large corporations have stepped up as well, including Brown-Forman. On Monday, Brown-Forman announced the donation of $1 million to COVID-19 response funds in multiple locations. One beneficiary is the Restaurant Workers' Community Foundation.
Beam Suntory and Southern Glazer's Wine and Spirits announced on March 20 they will donate $1 million to the United States Bartenders' Guild Foundation Emergency Assistance Program and the Restaurant Workers Community Foundation. Distillers, blenders and others sent a message of support.
Tito's, for its part, said it will give $2 million to a number of organizations supporting the service industry, including CORE – or Children of Restaurant Employees and USBG National Charity Foundation's COVID-19 Relief Campaign and World Central Kitchen, the aid group founded by chef José Andrés.
Editor's Note: This article has been corrected.