BC Wine Institute CEO Update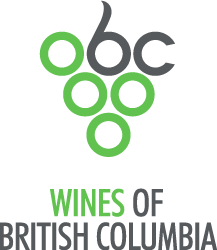 In response to the rapidly evolving COVID-19 updates, the BC Wine Institute (BCWI) supports the government's continued efforts to minimize the risk and spread of the COVID-19 virus. Following the direction of the Province and Provincial Health Authority, we have postponed and/or cancelled the following BC wine consumer and industry events , including BC VQA wine store tastings, in an attempt to help flatten the curve.

In an effort to practice social distancing, the BCWI has also implemented a 'work from home' policy until further notice to ensure the safety and health of our employees. Work hours will remain the same and all team members will be available via email during this time. We are committed to continuing business as usual and have put tools in place to ensure we can follow our same process while working remotely.

We provided several information links in a CEO update sent on March 11, and will continue to provide timely updates both through e-newsletters and through industry social media channels – both on BCWI Twitter and LinkedIn.

What you can do:
We are working closely with the Ministry of Agriculture, Provincial and Federal ministries, Wine Growers Canada, Destination Canada, Destination BC and other industry stakeholders and partners to assess current and potential impact of the virus on our wine, food and tourism industry.

We encourage you to complete the survey below to help us better understand and collect data on the long- and short-term effects this situation has on your business, and also what government can do to help support our industry. We will circulate this survey every week as answers will change regularly. We encourage your weekly participation.
All of the information collected will be anonymous and regularly shared with Destination BC and Agriculture Minister, Lana Popham and her Minister colleagues as she works together with other key ministries to assist the BC wine industry in both the short- and long-term.

We ask you to reach out to us if you have information and recommendations that you believe will be useful to share. Please contact me directly at mprodan@winebc.com, and we will make sure your thoughts are included in our reporting.

Also, as COVID-19 updates continue to evolve by the hour, navigating the situation will test us all. I want to take a minute to thank the women and men on the front lines, assisting those that are unwell, potentially putting themselves in harm's way, as well as those that are working tirelessly to find a vaccine.

In times of crises, community is more important than ever. Collectively, we can strive to listen, communicate real facts and follow the guidelines set out by our public health officials. Working together, we can slow this virus down and flatten the curve, which protects our health care system and ensures that those in need of it the most have the access when they require it.