Gavin Newsom Calls for Closure of Tasting Rooms and Other "Non-essential" Establishments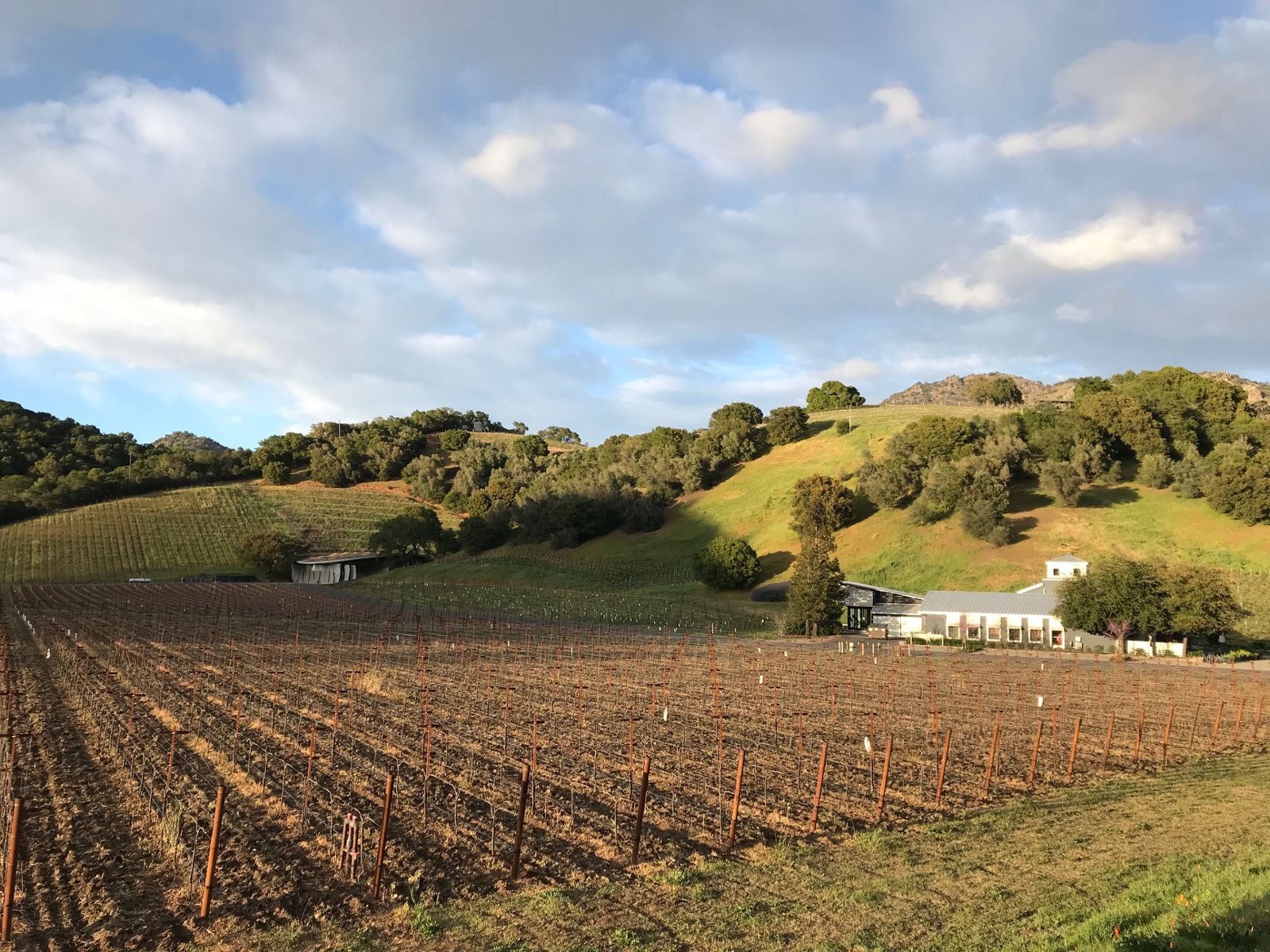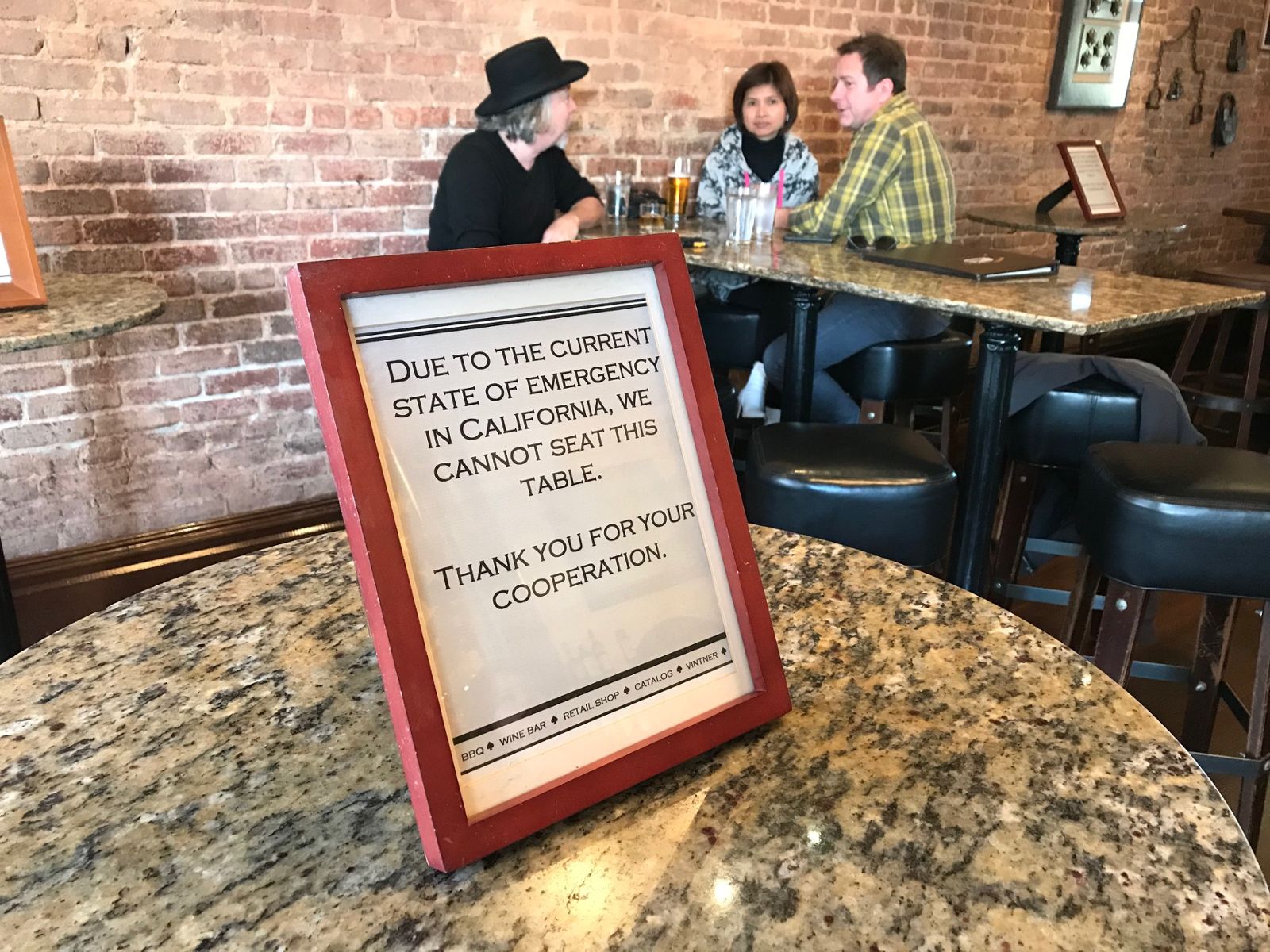 Gov. Gavin Newsom on Sunday called for the closure of tasting rooms and other "non-essential' establishments as part of a statewide effort to curb the spread of Covid-19.
"We are directing that all bars, nightclubs, wineries, brewpubs and the like be closed in the state of California," Newsom said at a press conference. "We believe that this is a non-essential function in our state"
The coronavirus has infected more than 3,000 people nationwide. Newsom reported 335 known cases in California as of Sunday – a 14 percent increase from Saturday. Six person have succumbed to the pandemic.
Newsom also called for restaurants to reduce their occupancy by half in order to "socially distance" patrons. "No closure was recommended. "We don't believe ultimately that is necessary at this moment," he said.
Sonoma County Vintners and Wine Institute sought clarifications from the governor's office regarding the recommended tasting room closures. Both associations told its members the state guidelines are not a mandatory order.
The California Wine Institute said in a message to its membership that the recommendation only applies to "tasting activities and events."
Customers can still purchase and pick up wine at the winery; the recommendations do not affect winery production operations and business, according to the message.
"The safety of our visitors, communities, employees and their families is the number one priority of the California wine community during the coronavirus (COVID-19) pandemic," Wine Institute said in a statement Sunday night.
"We are working with the Governor's office to implement recommendations to reduce the exposure and spread of the disease by limiting visitor access to winery tasting rooms for purchase and pick up only, intensifying cleaning and sanitation procedures and following the guidance of the CDC and California Department of Health," according to the Wine Institute.
Jackson Family Wines on Sunday announced on Facebook the family-run company will close its tasting rooms temporarily in California and Oregon, beginning Monday. "Our tasting room staff will be available to assist via phone or email to answer questions, assist with orders, and process shipments," according to the statement.
Michael Honig, president of Honig Vineyard and Winery, on Sunday said his winery's tasting room would remain open because the winery is already complying with the recommendations of not having customers near one another, he said. Honig is an international brand and relies less on its direct-to-consumer business than neighboring wineries, he said.
The government should not pick which business has to close and which can stay open, Honig also said. "Wineries operate at a very high level of cleanliness because winemaking requires it," Honig said.
Honig anticipates that the wholesale market will slow "on the restaurant side" but that wine sales in stores will hold up.
Brian Moon, a manager at Downtown Joe's, a bar downtown Napa, said on Sunday the bar plans to continue business as usual.
However, nearby restaurants Morimoto Napa and Bounty Hunter planned to follow the new guidelines. Both restaurants reported a sharp drop in business Sunday. Morimoto started receiving cancellations Saturday night, Morimoto manager Chris Ruys. The call for reducing business is "naturally happening," Ruys said.
An employee at Angele Restaurant and Bar near Morimoto said the he was not aware of the news but noted the restaurant only had seven reservations Sunday.
By late afternoon Sunday, Bounty Hunter had removed half of its seating to half its 49-person maximum occupancy. Framed signs on tables read "Due to the current state of emergency in California, we cannot seat this table. Thank you for your cooperation."
"Obviously, we don't want to close, manager Alexa Dearborn said on Sunday. "But we also have to be sensitive to the state, and what's going on," she added.
Napa County Board of Supervisor Chairwoman Diane Dillon on Sunday stressed the importance of practicing social distancing to flatten the curb the spread of the coronavirus. "I understand why the governor has created these guidelines," she said Sunday.
Napa County Supervisor Belia Ramos said the county is closely monitoring the situation. "During this rapidly evolving health threat, our concern remains focused on promoting best practices for containment and community mitigation," Ramos said in an e-mail "The Governor's latest recommendations, which include the voluntary closure of winery tasting rooms and bars is consistent with recommendations to avoid non-essential gatherings. At a minimum, social distancing of 6 feet, frequent hand washing and staying home if sick will enhance our community's protection from this rapidly spreading virus," she said.
Newsom on Sunday also called for California's 5.3 million residents who are 65 years or older to stay at home. Older people and those with chronic illnesses are deemed most at risk of falling seriously ill from the coronavirus virus, according to the Centers of Disease Control and Prevention.
Sunday's recommendations are among a host of measures Gavin has announced over the last few days. Last week, Newsom banned events of more than 250 people and people at smaller events to stand at least 6 feet apart
As of Monday, as many as 85 percent of all California school students are no longer in class after districts closed their campuses to stem the spread of the virus, Newsom said during his press conference Sunday.