Wine Business Monthly's Innovation + Quality is Today, Thursday, February 27--Tickets Available at the Door
Get to the CIA at Greystone, St. Helena, and join WBM for the premier wine industry event focused on the innovations that advance wine quality.
Sonoma, Calif.—It's all happening at the CIA at Greystone in St. Helena: Join Wine Business Monthly for Innovation + Quality (IQ). The doors open at 7:30 a.m. and our first session—Research that Will Change the Way You Make Wine—kicks off at 8:00 a.m. Tickets will be available on location.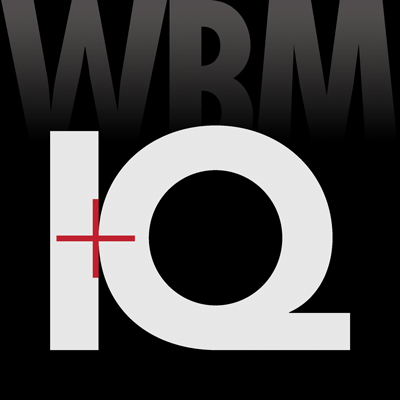 Event Highlights
A Keynote Speakers: The one-day conference features a full schedule of educational programs geared toward the wine industry. Sessions will kick off with a keynote address from Miguel Torres, president and managing partner of Bodega Torres. Following his speech, Miguel's sister, Marimar Torres, founder and proprietor of Marimar Estate Vineyards in Sonoma County, will lead an in-person tasting of the Torres family's best wines from across their global portfolio.
Trials Tasting: New this year, WBM puts an even stronger focus on winemaking trials. During the course of IQ's program, there are three separate, 90-minute winemaking trial sessions. Each session will feature 9 trials, presented by the experimenting winemaker, along with tastings. These sessions are an opportunity for winemakers who have submitted lab trials or full-scale production experiments to pour their results for peers at the show. These trials will be on display during their own dedicated timeslots and will not overlap or coincide with any other sessions or seminars.
Recent Research That Will Change the Way You Make Wine is a crowd favorite every year. Leading IQ Recent Research for 2020 are two top industry researchers, Alexander Levin, viticulturist and assistant professor at Oregon State University, and Kaan Kurtural, associate specialist at the UC Cooperative Extension, each of whom will speak about their specific studies and how to apply that knowledge in the vineyard and in the cellar.
Honoring a Lifetime of Achievements: In honor of a lifetime spent dedicated to the pursuit of innovation and quality in the California wine industry, the WBM editorial team and the Innovation + Quality 2020 Advisory Board have named Roger Boulton, a mentor to two generations of winemakers and a leader in developing the "winery of the future," their Lifetime Innovator Award winner. Boulton will be honored at IQ 2020.
These are just some of the highlights scheduled for Innovation + Quality 2020. Get to the CIA at Greystone to enjoy a full day of educational seminars, interactive discussions, networking and a packed trade-show floor.
About Innovation + Quality
IQ is the premier wine industry event completely focused on the innovations that advance wine quality. Each year, IQ draws more than 400 luxury and ultra-premium winemakers from across the West Coast and beyond to learn about the best methods to produce the finest wines.