Oregon Wine Industry Emphasizes Unity in Tough Times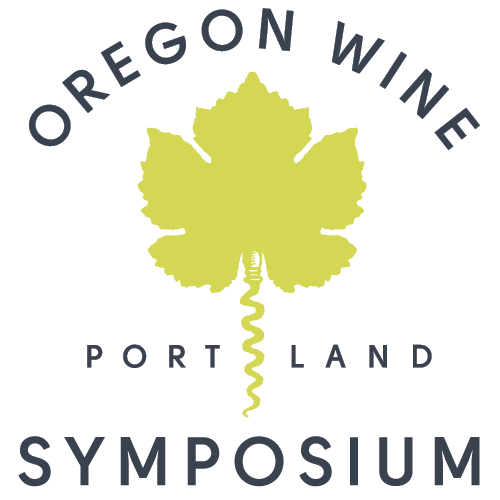 Portland, Ore. – The launch of Solidarity, a wine showcasing the unity of Oregon's wine industry in the face of contracts cancelled over concerns of smoke taint by a California vintner, was a highlight of the state's annual symposium in Portland last year.
This year, solidarity and collaboration again took center stage as the industry came to terms with internal divisions over legislation proposed last year intended to safeguard the industry's reputation, as well as an awareness that wineries need to keep ahead of slower growth for U.S. wine sales amid shifting market dynamics.
Several speakers at the Oregon Wine Symposium, held February 11-12 in Portland, emphasized that a rising tide lifts all boats, and urged the industry to work together for the common good. Herb Quady, who was honored with this year's founder's award by the Oregon Wine Board, appealed to the "Oregon sense of community" in encouraging the industry to work together.
Oregon Wine Board president and CEO Tom Danowski, in a presentation that focused on changes taking place within the industry's trade organization, emphasized the association's critical role in providing a single, united industry voice to government and consumers.
"Only the Oregon Wine Board is the steward of the reputation that we've all worked so hard to build," he told the symposium.
The fruits of that work are apparent in Nielsen data, which shows that off-premise sales of the state's wines increased 12.4 percent by value to $219 million in the 52 weeks ended Dec. 28, 2019. The growth in value outpaced every other U.S. region. Case volumes over the same period rose 12.2 percent, the only U.S. region which saw volumes increase.
"I'm in a unique region. A region that has growth," said Rob McMillan, executive vice president and founder of Silicon Valley Bank's wine division, citing the figures during his state of the industry presentation.
Meeting Consumer Expectations to Facilitate Growth
McMillan also cited Wines Vines Analytics/Sovos ShipCompliant's recent direct-to-consumer shipping report in which the value of Oregon wine shipments rose 13 percent in 2019 and average bottle price increased 3.6 percent.
"Who would have thought, 15 years ago, that Oregon would be the envy of every region?" he asked.
But just like every other region, McMillan said Oregon needs to reach younger consumers. It also needs to supply wines that those younger consumers can afford, giving them options to discover what the state's producers have to offer.
"We have to change our value proposition," he said. "We're so locked into describing our wine as different that we've forgotten the experience."
A more experiential consumer has transformed wine appreciation from a game of scores, soil data and sensory perceptions to one of occasions, convenience and less-conspicuous consumption. While young consumers enjoy wine, they're doing so on their terms and in the context of a broader array of options, from cans to cannabis.
Cultivating them requires meeting them where they're at, according to various symposium speakers.
Gretchen Fox, principal of MTO Agency and a veteran of social media campaigns for LiveNation and Ticketmaster, noted that 67 percent of a buyer's decision to purchase an item happens online, and Oregon wineries need to be providing the information they're looking for.
"Work together with each other, collaborate to create cool stuff," she encouraged wineries during a series of marketing panels focused on helping wineries harness the power of social media and online marketing to boost sales among their existing customer bases and in markets beyond Oregon.
But collaboration also extends into the real world, too.
The symposium's final panel discussed the question of how to acquire customers who have never, and may never, visit the winery of which they're a fan.
Michael Osborn, who founded Wine.com in 1998, said connections with consumers don't just happen at wineries. He's collaborated with wineries to promote events in select markets, underscoring the importance of partnerships in building a larger, consumer-oriented ecosystem.
"There are customers who are interested in learning more about your story, but from the source," he said. This can happen at the winery itself, creating memories that will repay wineries for years as visitors remember and share the experience with friends.
However, the engagement can also happen at hotels and courtesy of other local partners that provide venues and support for events. This underscores the importance of wineries being present in select markets.
"Pick a region where you have some connection, some relationship," advised Julia Bandy, director of consumer sales and marketing at Soter Vineyards in Carlton, Oregon.
Oregon Wine Council Forms
Danowski, for his part, promised the industry that the Oregon Wine Board was moving forward with projects that would foster a more cohesive industry and united front when they court new markets.
A strategic planning process launched in 2018 resulted in a research strategy last year. This year, a new marketing and communications plan has been completed that will see a new, comprehensive brand identity for the industry debut in 2021.
Danowski explained that the Oregon Wine Board, as a state-funded organization, will redouble its focus on marketing and education activities. This will be facilitated by Oregon Winegrowers Association being hived off into a separate organization.
The process began last year following the creation in October of the Oregon Wine Council, which formed from the cluster of wineries that opposed and defeated a state bill sponsored by the Oregon Winegrowers Association addressing concerns around wine labeling, fruit sales outside Oregon, purity standards and licensing.
"The formation of OWC is to unite the industry statewide, speak with one voice before policymakers, grow the reputation of Oregon wines and increase the size of the industry," it said in announcing its formation.
Saying it had heard the concerns and taken them seriously, the Oregon Winegrowers Association made moves to operate independent of the Oregon Wine Board. Danowski resigned as executive director, succeeded by Jana McKamey, who formerly oversaw government relations for the association. The shift cleared the way for the association's reformation independent of the Oregon Wine Board. Bylaws have been drafted under the leadership of president Kevin Chambers, and directors include members of the Oregon Wine Council, pointing a way towards an amicable resolution of the differences.
The council has drafted its own bylaws, in turn, but has yet to take significant public action since its creation.