Innovation + Quality Honors the Wine Industry's Most Innovative Products
Join us February 27 at the CIA at Greystone for IQ 2020: The wine industry's premier event focused on the advancement and quality of ultra-premium wine.
Registration is now open for the leading industry event focused on innovations that advance wine quality.
Wine Business Monthly's editorial mission is to help winemakers and and growers discover, evaluate and successfully utilize innovative new products—all in the pursuit of advancing wine quality.
We received countless suggestions and submissions from wine professionals around the world about what products have made a significant impact in our industry within the last year. From the submission process, the 2020 Innovation + Quality Advisory Board members selected the winners of the sixth annual Innovation + Quality Awards.
During IQ 2020, scheduled for Feb. 27 at the CIA at Greystone in St. Helena, Calif., Wine Business Monthly will honor this year's winners. Register now, join the celebration, learn about why these products have been chosen and how to employ this new technology in your wine business.
And the Winners Are...
Precision View, Pollen Systems
Trellís AI Crop Prediction, Trellís
Diemme Neutral 2 System, Diemme Enologia
Pera Automatic-Control Systems, Pellenc America
Braud 9090X, New Holland Agricultural
Event Details:
Innovation + Quality is the leading industry event focused on innovations that advance wine quality. Each year, Wine Business Monthhly's Innovation + Quality (IQ) draws more than 400 luxury and ultra-premium winemakers from across the West Coast. Join us in Napa Valley to discuss the best methods for producing the best wine. Get your tickets now.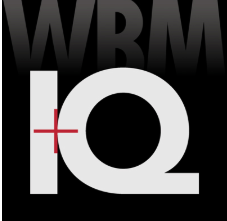 WHEN: February 27, 2020
WHERE: CIA at Greystone, 2555 Main St, St Helena, CA 94574
REGISTER: Registration is Now Open
WEBSITE: IQ 2020
CONTACT: 707.940.3927 or info@winebusinessIQ.com.