Cal Expo Hosting Unified Wine and Grape Symposium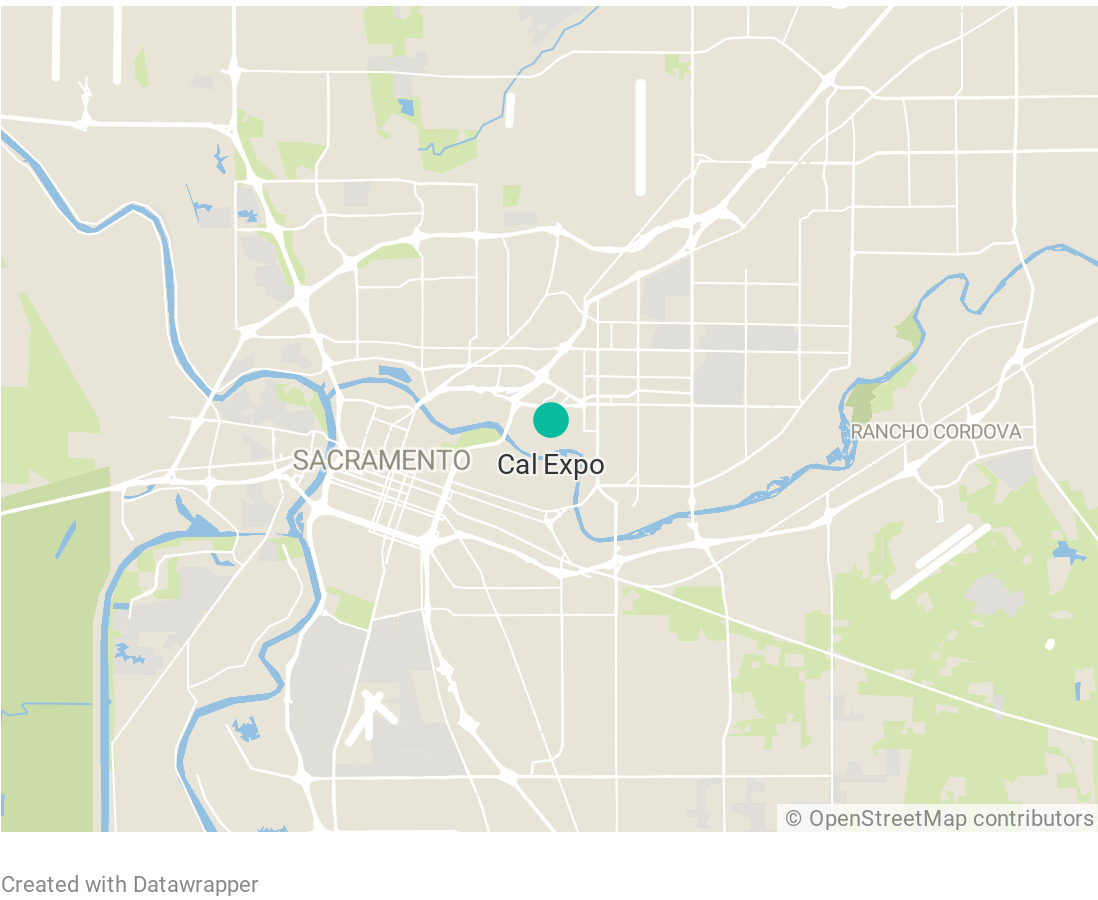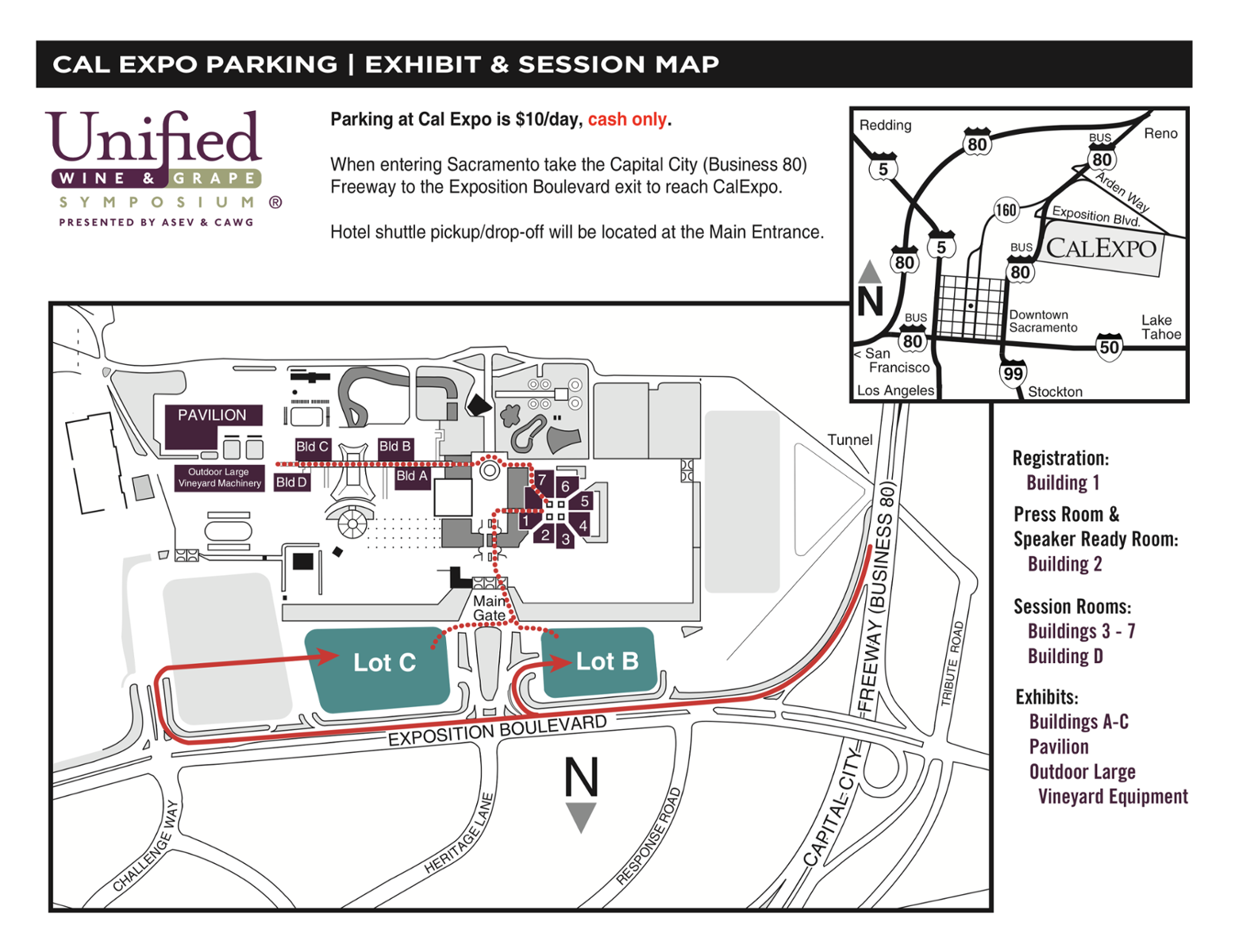 Cal Expo will host The Unified Wine and Grape Symposium for two years as reconstruction and renovations of the SAFE Credit Union Convention Center in downtown Sacramento continue.
The Unified Wine and Grape Symposium, the largest wine industry trade show in the United States, temporarily moved this year from downtown Sacramento to Cal Expo, five miles from downtown, after the Convention Center closed last year so the renovation and expansion project could begin.
The 2020 Unified Wine and Grape Symposium starts Tuesday and runs through Thursday at Cal Expo, home to the California State Fair every summer. The American Society for Enology and Viticulture and the California Association of Winegrape Growers co-host the event.
Unified Wine and Grape Symposium wanted to return to the Convention Center in 2021. However, the organizers announced last week the event would return to Cal Expo in January 2021 because the Convention Center may not re-open later this year as originally planned.
"Based on the latest construction status report from the Sacramento Convention Center, the Unified Wine & Grape Symposium LLC Managing Committee has elected to continue our show at Cal Expo in Sacramento for a second year," the statement read. Next year's show dates are: Jan. 12-14, 2021.
Unified Wine and Grape Symposium's decision to remain at Cal Expo in 2021 was made "out of an abundance of caution" so that "guests and exhibitors have early, reliable and solid information as they make plans for the coming year," according to the statement.
The Convention Center is slated to re-open in November 2020, according to the City of Sacramento, which owns the facility.
The Convention Center was originally built in 1974 and expanded in 1996.
The 244.5 million expansion and renovation project, which includes the demolition of the 1974 wing, began in December 2018. When completed, the Convention Center will include 160,000 feet hall, 37 breakout sessions rooms as well as 79,000 square feet of meeting space and a new 40,000 square-foot ballroom.
The project is funded with several sources of money, including transient occupancy tax dollars, as well as Sacramento Tourism Infrastructure District funds, naming rights and capital improvement project funds, according to the city of Sacramento.
The city Sacramento is also renovating Memorial Auditorium and the SAFE Credit Union Performing Arts Center.
Meanwhile, thousands of visitors are expected at Unified Wine and Grape Symposium this year, about the same as in 2019, according to the public relations firm representing the trade show.
About 13,400 people visited Unified Wine and Symposium in 2019, according to Brown-Miller Communications. There were about 14,000 visitors in 2017 and 2018.
There are 710 exhibitor booths this year – 25 more than in 2019.
Parking at Cal Expo is $10 per day/cash only. There will also be shuttles to and from downtown and Cal Expo at 1600 Exposition Boulevard.
Coaches – about 30 per day – will run on continuous loops between 7 a.m. and 6 p.m. Tuesday and 7 a.m. and 7 p.m. Wednesday and Thursday, according to Visit Sacramento, which is helping coordinate the event.
Five routes have been established.. Shuttles leave from the Hyatt – on 12th Street near Starbucks); Sheraton and other downtown hotels for information on transportation at Unified, check: https://www.unifiedsymposium.org/parking
Visit Sacramento also sponsors Uber vouchers for trip to and front Cal Expo. They are for attendees staying in hotels near Cal Expo. The vouchers for up to $25 per trip are valid through Feb. 7.
Don't expect fair food. Food trucks will be on site during the convention. https://www.unifiedsymposium.org/food-trucks.
There will not be buffet lunches on the exhibit floors, said Muriel Miller, of Brown-Miller Communications Inc.
For information on Unified Wine and Grape Symposium, download the trade show app or check https://www.unifiedsymposium.org/