IQ 2020 Presents: Research That Will Change the Way You Make Wine
Join us February 27, 2020 at the CIA at Greystone in Napa for the premier industry event focused on wine innovation and quality.
The wine industry is constantly conducting trials and experiments, but what current research is applicable to your day-to-day winemaking? Leading this year's IQ Recent Research session are two top industry researchers who will speak about their specific studies and how to apply that knowledge in the vineyard and in the cellar.
With a new $3.6 million grant from the federal government, Alexander Levin, viticulturist and assistant professor at Oregon State University, will dive deep into how to manage Red Blotch. Now that published works on what Red Blotch does to a grapevine are available, Levin is working toward mitigating and managing its effects on Pinot Noir.
Kaan Kurtural, associate specialist at the UC Cooperative Extension, is working with Levin, but is focusing specifically on Red Blotch's affects on the Cabernet Sauvignon winegrape. In addition to that research, Kurtural will also share his experience with the latest in mechanization's role in ultra-premium winemaking and discuss how precision viticulture can affect phenolics. The results of his experimentation will be available for tasting during the trials breakout session.
More information about IQ, including the full agenda and list of speakers can be found on the IQ Website.
Event Details: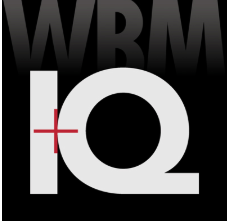 WHEN: February 27, 2020
WHERE: CIA at Greystone, 2555 Main St, St Helena, CA 94574
REGISTER: Registration is Now Open
WEBSITE: IQ 2020
CONTACT: 707.940.3927 or info@winebusinessIQ.com.