Taste Sustainability in Action with Miguel Torres, President and Managing Partner of Bodega Torres
IQ 2020 presents climate change activist as keynote speaker for leading industry event focused on wine innovation and quality
Registration is now open for the leading industry event focused on innovations that advance wine quality. Each year, Wine Business Monthly's Innovation + Quality (IQ) draws more than 400 luxury and ultra-premium winemakers from across the West Coast. Join us in Napa Valley to discuss the best methods for producing the best wine. Get your tickets now.
The day-long event will feature a keynote address from Miguel Torres, president and managing partner of Bodega Torres. Torres is a global climate change activist and will provide his advice on how the wine industry can—and should—adapt to the current environmental shifts and best practices for preparing for the future.
Following his address, Marimar Torres, Miguel Torres' sister and founder and proprietor of Marimar Estate Vineyards in Sonoma County, will lead an in-person tasting of the Torres family's best wines within their portfolio—all produced with sustainability in mind.
About Miguel Torres
Miguel Torres began his studies at the University of Barcelona (Chemical Sciences) and then the University of Dijon, where he specialized in oenology and viticulture. Following graduation, he joined the family business, and currently serves as the president of the company. He is also the author of Vineyards and Wines, published in 1977 and is now in its seventh revised, updated edition, available in both Spanish and English.
His concern about climate change and the environment has been recognized internationally. In 1996, he was honored by the Chilean government with the Grand Official of the Order of Bernardo O'Higgins, in recognition of his services to improve the relations between Spain and Chile, as well as for his contribution to the wine sector development of this South American country.
In 2013 Torres received the Golden Plaque of the Civil Order of the Agricultural, Fishing and Food Merit (Placa de Oro de la Orden Civil del Mérito Agrario, Pesquero y Alimentario), awarded by the Council of Ministers of Spain.
During his long career he has traveled all over the world, visiting more than 50 countries.
About Marimar Torres
Born in Barcelona, Spain, Marimar Torres has been involved in the wine business all her life. At Marimar Estate, she directs the activities at the winery and its Don Miguel Vineyard (named after her late father) in the Sonoma Russian River Valley appellation and Doña Margarita vineyard (named after her late mother) in the Sonoma Coast appellation.
Prior to her involvement in the Sonoma operation, Marimar traveled extensively promoting Torres wines, first in Spain as the company's export director and later in North America, when California became her home in 1975.
In 1986, Marimar began planting a 56-acre (22.5-hectare) vineyard in a cool microclimate ideally suited to Chardonnay and Pinot Noir. The original land has been increased to the present 32 hectares (80 acres), of which 12 hectares (30 acres) are planted with Chardonnay and 20 hectares (50 acres) with Pinot Noir. Because of her European heritage, emphasis on the vineyard is a natural concept for Marimar. The wines, made entirely from estate-grown grapes, are truly an expression of their terroir.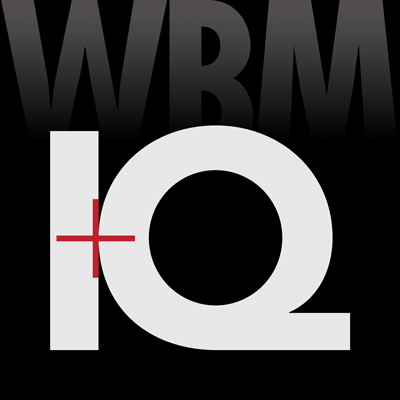 Event Details:
WHEN: February 27, 2020
WHERE: CIA at Greystone, 2555 Main St, St Helena, CA 94574
REGISTER: Registration is Now Open
WEBSITE: IQ 2020
CONTACT: 707.940.3927 or info@winebusinessIQ.com.