Pack Awards: Wine Packaging Competition Now Accepting Submissions
Early bird registration is open. Submit creative package designs - see how your brand stacks up in the competitive wine market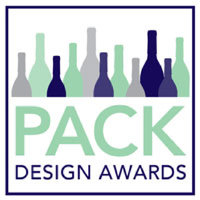 As part of the seventh annual Wine Packaging Conference—a conference dedicated to wine label and brand design and development—Wine Business Monthly is sponsoring a competition to choose the most outstanding wine packages on the market. This is your chance to show off your brand's creativity.
Check out last year's Package Design Winners.
The competition officially opened on January 13 and early bird registration ends on March 13, after which the entry price will increase.
All finalists and winners are selected by an independent, unbiased professional jury of wine industry and design professionals.
New This Year
In addition to the classic categories—Luxury Package Design, Alternative Package Design, Classic Format, Package Redesign, and Package Series Design—we have created two all new categories to compete in:
Best Can Design: Open to any wine housed in an aluminum can.
Best Assorted Set Design: This is category is open to gift packs, holiday sets, wooden boxes, subscription packs and presentation cases.
Rules of the Game
Complete online entry form by May 1, 2020.
All wines made with grapes from North American appellations have the opportunity to be recognized. You are eligible to compete if you are a North American winery, wine industry packaging supplier or graphic designer. The package is eligible if it contains wine from a North American appellation, was produced (filled) between May 1, 2017, through May 1, 2020, and is currently available or was available to the general public between those dates.
See more detailed rules on the event website.
Questions, comments, concerns can be sent directly to Rebecca Arnn at 707-940-3939 or rebecca@winebusiness.com
Fun Facts
•People's Choice: In addition to being entered in the juried wine packaging competition, the top finalists will automatically be entered into the People's Choice category. The finalists will be displayed at the Wine Packaging Conference, where all attendees will have a chance to vote for the most outstanding package.
• Finalists will be presented and winners announced at the Wine Packaging Conference on Aug. 4, 2020, in Yountville, Calif. Visit wbmpack.com for more information.
•The winning entries will be featured in the October 2020 issue of Wine Business Monthly and featured at wbmpack.com
Want to Attend the Wine Packaging Conference?
Of course you do. The seventh annual Wine Packaging Conference is scheduled for August 4, 2020 in Napa, Calif.
Visit wbmpack.com to get more information and to register.