Enofusión Conference Concludes in Madrid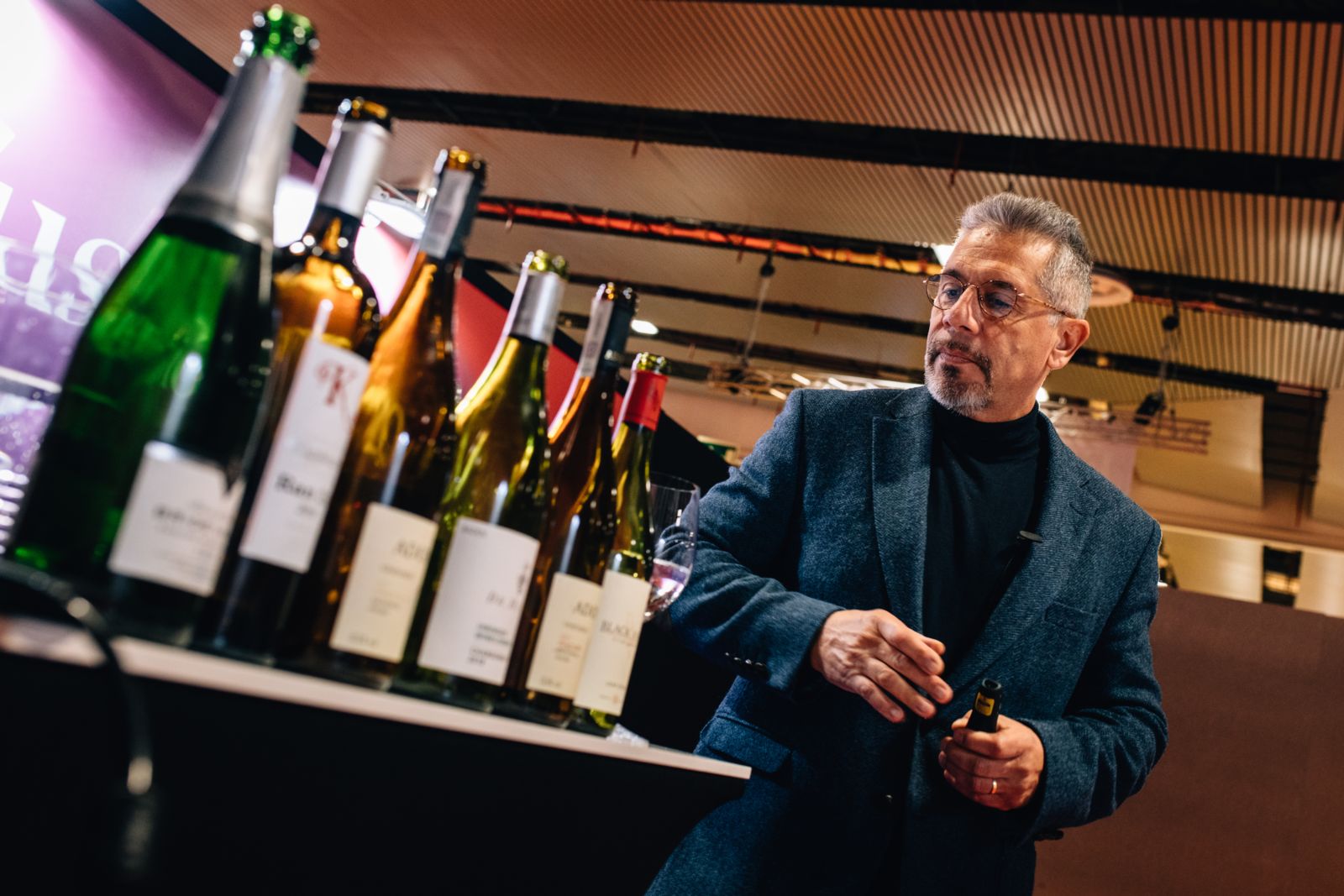 Madrid's 10th edition of Enofusión concluded last Wednesday with a first-ever tasting presentation on the impact of climate change on wine by Pancho Campo, and included an unexpected American wine.
68 members of the trade and media from Spain with some from Poland, Slovakia, Italy, and Argentina attended.
Though some were aware of recent advances in English sparkling wine quality - writer Steven Spurrier's Bride Valley served as an example - many in attendance didn't realize Pinot noirs and Chardonnays from Germany and Poland could be so ripe and delicious; that an unknown grape like Solaris from Sweden could be fruity and easy-drinking; or that an American state not known for its wine could produce a first-rate Syrah. One of the wines presented was Syrah from Maryland's Black Ankle.
Recounting the numerous climate change and wine- related events he's created, Campo spoke about how climate change affects vineyards (disease, grape phenology, early sugar ripeness versus delays in phenolic maturation).
"The vine is a perfect thermometer for a changing climate because it is affected by changes in rainfall, temperature, solar radiation, humidity, etc. These are exactly the parameters that climate change is affecting"
"The wine industry focuses too much on adaptation strategies but without mitigation we will not stop and revert the climate crisis".
The tasting included Poland's Adoria Vineyards, owned and operated by US national Mike Whitney, developed with advice from Oregon State University's Professor Patty Skinkis with Chardonnay, Pinot noir, Riesling, Bacchus, and Dornfelder vineyards.
The wines shown were:
Bride Valley Vineyard - Blanc de Blancs 2014 - Dorset England (imported by Boisset Collection)
Vingärden I Klagshamn Ran 2.0 - Solaris 2018 – Sweden
Adoria Vineyards - Chardonnay 2017 – Poland
Weingut Dr. Heger Ihringer Winklerberg - Chardonnay 2018 – Baden Germany (imported by Schatzi Wines),
Adoria Vineyards - Pinot Noir 2017 – Poland
Weingut Rainer Schnaitmann – Spätburgunder Simonroth 2017 – Württemberg Germany (imported by Rudi Wiest Selections)
Black Ankle Vineyards - Syrah Leaf-Stone 2016 – Maryland USA
Campo created the first Climate Change & Wine conference in 2006, was instrumental in last March's Climate Change Wine Leadership Conference in Porto at which Nobel Laureates Al Gore spoke and Barack Obama launched July 2018, and with US partners will soon launch the Climate of Wine Leadership training program.
"Stay tunned for the program Climate of Wine Leadership Training Program which will take the message of the actions that the industry can take to make a difference to more than 250.000 wine professionals," Campo said.