Herb Lamb Vineyard, Napa Valley, leased to Thomas Rivers Brown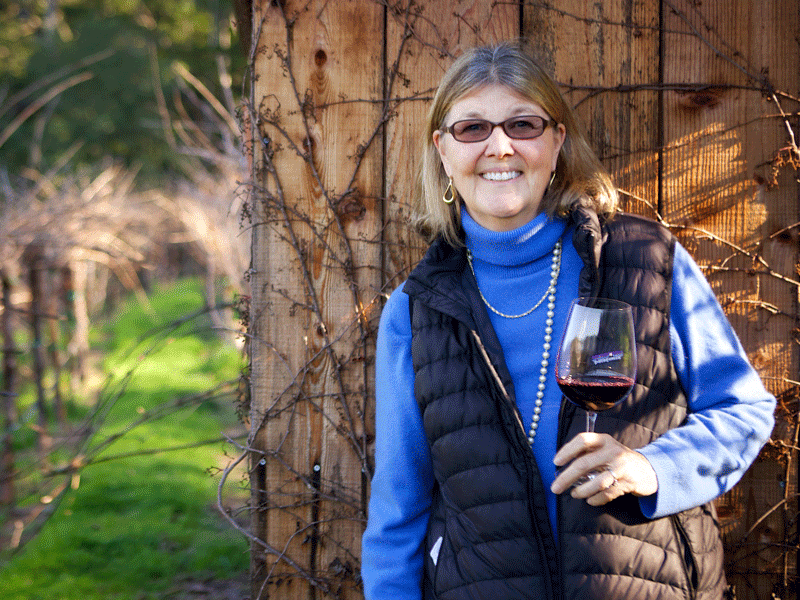 Jennifer Lamb, owner of Herb Lamb Vineyard, has entered into a vineyard lease with Thomas Rivers Brown for her hillside Cabernet Sauvignon vineyard in the foothills of Howell Mountain. She has retired the HL Vineyard wine brand created in 1997.
First cleared and developed by Jennifer and her husband Herb in 1987, the hillside vineyard became the source of fruit for the cult Cabernet Sauvignon wine from Colgin Cellars for 15 years starting in 1992. The Lambs started their own nascent wine program, releasing their first HL Vineyard label with 50 cases in 1997, under the direction of winemaker Michael Trujillo, who continued on as winemaker until the final HL Vineyard vintage in 2016.
With the replanting of the vineyard in 2005/2006 and then Herb's passing in 2014, Jennifer increasingly sold fruit to other winemakers and decided in 2017 to finally discontinue the HL Vineyard brand. "Herb and I were some of the early pioneers, coming to the valley to farm in the 1970's when there were only a handful of young, college educated winemakers and viticulturalists and less than 100 wineries. We were just lucky to find and be able to afford this property and develop the site when we did. It's been an amazing ride!" says Jennifer.
Thomas Rivers Brown is a well-respected 100 point winemaker many times over, a consulting winemaker for over 40 labels in Napa and Sonoma, and makes sought after, vineyard designated wines under his own Rivers Marie label. His first release from Herb Lamb Vineyard was the 2016 vintage. Future releases can be obtained from his website, RiversMarie.com.
Jennifer clarified, "I am not selling the land or the HL brand. There is a certain well deserved legacy in this vineyard – the HL brand and vineyard belong together. But I am happy to guarantee that the vineyard will still be managed in the capable hands of Jim Barbour and amazing wines will be released by Rivers Marie with the vineyard designate, "Herb Lamb Vineyard". I couldn't think of a better team to carry on the vineyard's legacy."
About Herb Lamb Vineyard: Herb Lamb Vineyard is a cool-climate, hillside vineyard from 600'- 800' facing north-east, situated in the foothills of Howell Mountain. The clone 7 Cabernet Sauvignon grapes were first planted in virgin vineyard land in 1988, and have been featured in Napa Valley wines produced by HL Vineyard, Colgin, Tor and Rivers Marie. Currently farmed by Jim Barbour Vineyards, the property is sustainable, no-till and certified Fish Friendly Farming and Napa Green.