Protecting Your Vineyard from Common and Uncommon Threats
WiVi Central Coast hosts vineyard management session dedicated to pest control and disease prevention
Wine Business Monthly invites you to WiVi Central Coast—the largest gathering of wine industry professionals from California's Central Coast—held March 25, 2020 at the Paso Robles Events Center.
Early bird tickets are now available. Register Now.
It's a well-versed industry saying that great wines are made from great grapes—and great grapes can only be cultivated in healthy vineyards. During WiVi's viticultural session, Recent Research: Assessing Vineyard Threats, Surendra Dara, cooperative extension advisor-entomology and biologicals for the UC Cooperative Extension, will discuss common concerns, like Vine Mealybug and Leafroll, as well as emerging threats, such as the Spotted Lanternfly. He'll offer up practical solutions for elimination and prevention of these pests and viruses—including a new model for Integrated Pest Management.
So if you have questions or concerns about the health of your vines, make sure you attend WiVi 2020 and learn from viticultural experts like Dara.
About Surendra Dara
Dara, an Extension entomologist since January 2009, serves San Luis Obispo and Santa Barbara Counties.
In his role as the Entomology and Biologicals Advisor, Dara primarily looks after pest management along with different aspects of research with biostimulants, biopesticides, and other biological materials. As an IPM expert, he contributes to the IPM solutions of various crops grown in California. With his expertise in entomopathology, he serves as a resource person for microbial control of various pests in different parts of the state.
Dara has authored more than 340 scientific and extension publications that include 13 book chapters, three co-edited manuals, several peer-reviewed, trade journal, newsletter, and eJournal articles. He has delivered several presentations worldwide. He has trained strawberry and vegetable growers in Bangladesh, Haiti, India, Kosovo, Moldova, Mozambique, Myanmar, and Transnistria, about crop production, pesticide safety, and IPM. He also lends his expertise to strawberry industries in a number of countries.
As a principal investigator, co-principal investigator and a collaborator of various projects, Dara has received more than $3 million in grant funding.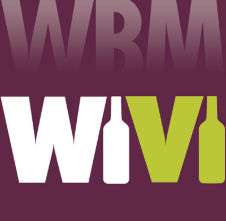 WiVi Central Coast
When: March 25, 2020
Where: Paso Robles Event Center, Paso Robles, CA
Early Bird Ticket Price - Deadline is February 25, 2020:
Full pass: $295
Tradeshow only: $25
Regular Price (if you register after February 25):
Full pass: $345
Tradeshow only: $35
Want More Info?
The full agenda and list of speakers can be found on the event website.
Event Contact Details
Phone: 707.940.3920
email: info@WBMEvents.com
Get More Bang for Your Conference Buck—Join Us At CCI
Prior to WiVi Central Coast, WBM will host Central Coast Insights (CCI) on March 24, 2020, also at the Paso Robles Event Center. This business-minded conference gathers together some of the top leaders in finance and economics, with educational sessions specifically focused on wine business strategy and development.
Central Coast Insights attendees are eligible to attend WiVi Central Coast conference and tradeshow (held March 25, the day following CCI) at a discounted rate. To access the $100 discount for sessions or free tradeshow entry, follow the link in your CCI registration confirmation email (discounts applied at checkout). Get your early bird tickets now.
Full details on Central Coast Insights including agenda and speakers—are now available on the Central Coast Insights website.