Expect More Napa Valley Fundraisers This Political Season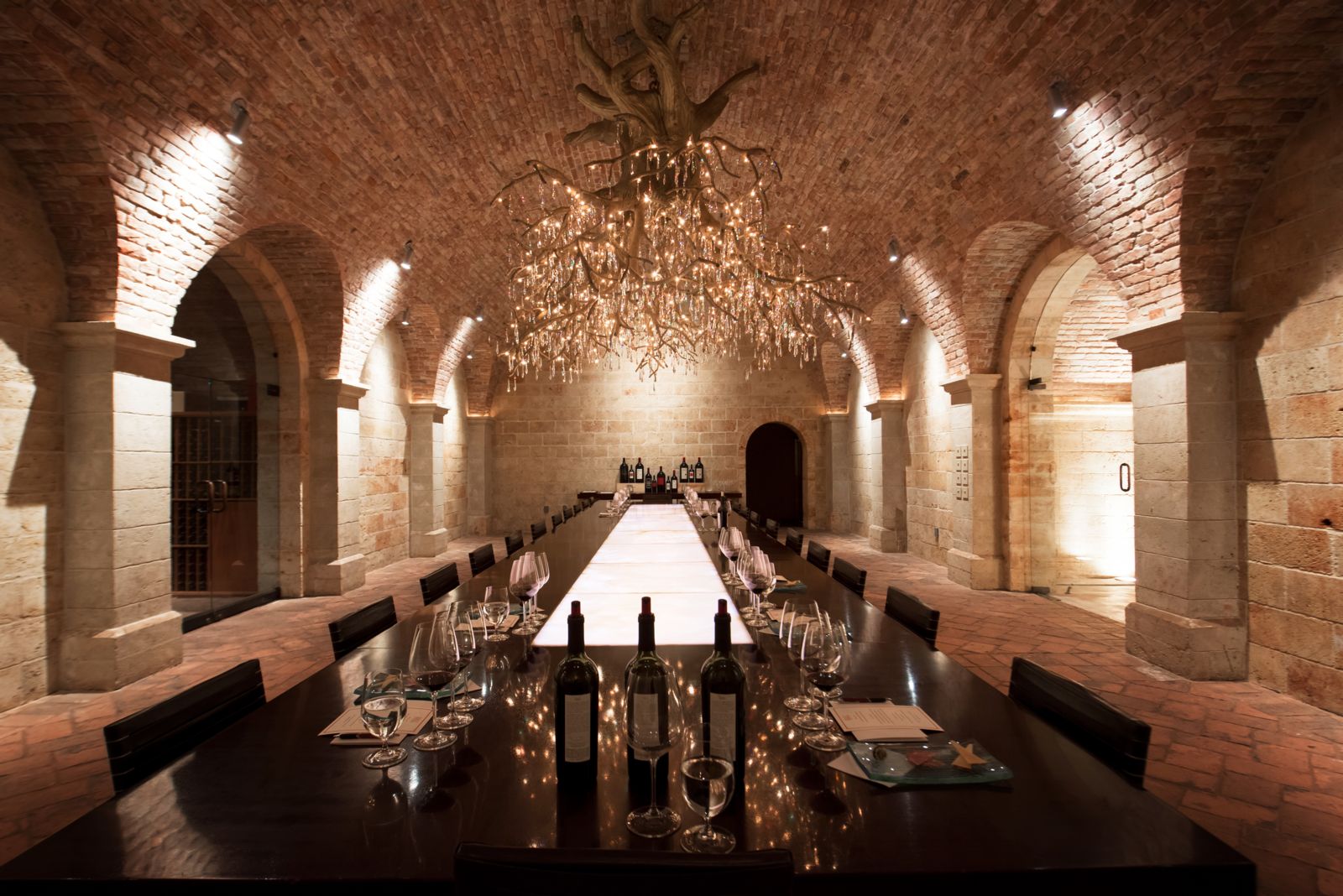 Expect more fundraisers in Napa Valley, Silicon Valley and Hollywood studios to raise money for political campaigns, according to a local political science professor who attended the recent Democratic presidential debate.
Sonoma State University professor David McCuan was in attendance at Thursday's debate in Los Angeles when Sen. Elizabeth Warren attacked Mayor Pete Buttigieg for having a fundraiser at a Napa Valley wine cave.
What was McCuan's reaction to Warren's comments? "My reaction is that politics requires a lot of money and presidential politics requires more dollars than ever," he said. "The President has over $300 million ready to go, a strong economy, and the power of incumbency. Democrats need dollars and turnout to cut into that. California as the largest ATM, albeit one spread across geographical, cultural, and socio-political boundaries, will nonetheless continue."
"As for the wine cave rhetoric, it's perfect for those who want to battle over the direction and way of the Democratic Party headed to 2020," he added. "This controversy captures the dilemma over a progressive push or a more moderate push to the center by the candidates - reflecting the general unease in the party with a message that can unite Democrats," McCuan said. "It reflects the uncomfortable nature of needing resources to campaign, even if those resources conflict with the message."
The Dec. 15 fundraiser took place at the Rutherford residence of vintners and entrepreneurs Craig Hall and Kathryn Walt Hall. The dinner was held under a crystal chandelier in their wine cave, a fact that Warren brought up during the debate after the South Bend, Ind., mayor was criticized for having exclusive fundraisers.
"We made the decision many years ago that rich people in smoke-filled rooms would not pick the next president of the United States," Warren said during the debate at Loyola Marymount University. "Billionaires in wine caves should not pick the next president of the United States."
Pete Buttigieg did not hesitate to respond. "You know, according to Forbes magazine, I'm literally the only person on this stage who is not a millionaire or a billionaire," he said. "This is the problem with issuing purity tests you cannot yourself pass."
The Halls, who are also based in Texas, have been large donors to Democratic causes for years.
Misconceptions About the Dinner
Approximately 200 people attended the fundraiser to support Buttigieg, including about 40 attendees who paid $2,800 to attend the dinner, vintner Kathryn Walt Hall, a former ambassador to Austria under President Clinton, told Wine Business Monthly this weekend. The other tickets sold for $500 and $1,000.
"The evening gave participants a chance to hear and discuss the critical issues of our times and Mayor Pete's plans to address those issues," Hall said.
"Our wine cave is an integral part the winemaking operation for us and for many of our fellow vintners in Napa Valley who also operate caves. Caves are energy efficient. They have natural temperature controls and do not require heating, cooling or efforts to change humidity," Hall said. "I think many people outside the wine business do not realize this and regard caves are more unusual than they are. For us and for others in the valley, entertaining in a cave is not at all unusual."
"We also hold daily wine tastings by appointment in the cave for the public," Hall said. "You do not need to be a presidential candidate or participate in a fundraiser to visit us."
News reports mentioned the dinner included a $900 bottle of wine. The $900 wine that was referenced is actually an oversized bottle equivalent to four regular-size bottles, Hall said. None was served. "We served other wines."
The Halls sell wines that range from $28 per bottle to $350 per bottle, according to Hall. "We are a quality winemaker like others (in the) Napa Valley," she said.
Michael Honig, president at Honig Vineyard and Winery, said Warren's comments were not specifically aimed at the Napa Valley. "I think it was more a comment about the specific event and not the Napa Valley," he said. "We have many people in the valley that make $500 bottles of wine and then we have families like Honig that make a great $50 Napa Valley Cabernet. Candidate Warren was questing Mayor Pete about a specific event and not making a comment about our wonderful home."
Other Campaign Contributions
Top contributions from the Napa-Fairfield-Vallejo area to candidates running for President in 2020 included nearly $102,000 for Bernie Sanders, $88,400 for Kamala Harris; nearly $81,000 for Donald Trump; about $69,500 for Elizabeth Warren; and about $68,500 for Pete Buttigieg, according to opensecrets.org. Harris recently dropped out of the race.
The Napa Valley has been a popular destinations for politicians. The Halls have hosted President Clinton as well as Hillary Clinton during her presidential race.
In 2008, Harlan Estate welcomed then-President George W. Bush for a dinner/fundraiser for the National Republican Committee. However, that time reporters were kept in a cordoned-off area in the cellar while the party was upstairs, according to the St. Helena Star.
Caves are also frequent topic of discussion at Planning Commissions and other public meetings.
A cave is now considered "occupied space" under California environmental laws and the building code, according to Napa County's top planner. In many cases they are constructed, said David Morrison, director of Planning, Building and Environmental Services during a recent Planning Commission meeting.
Constructing a cave is like "building a building," said Morrison during a public hearing on a proposed ordinance to regulate small wineries built between 1980 and 1990.
Historically, caves were used for storage, Morrison said. However, they have become entertainment-focused, he added. Employees enter caves as does the general public who visit caves for wine tastings, tours or events, he said.