E&J Gallo and Constellation Modify Terms of Sale - Reaction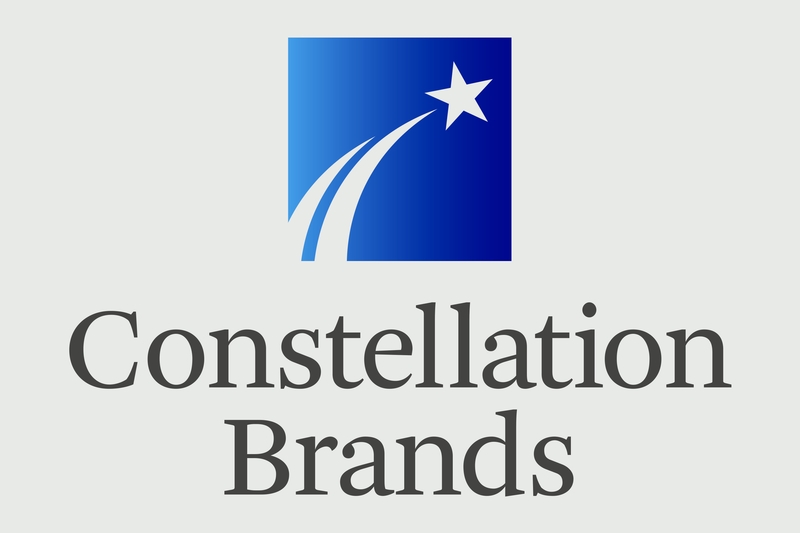 Last week's news that E&J Gallo and Constellation Brands modified the terms of the sale of dozens of Constellation labels to address competitive concerns from federal regulators ends months of uncertainty.

The new $1.1 billion agreement to divest lower-priced brands and other assets may close in March 2020 – or $600 million less than originally planned, the companies announced Thursday. The issues raised included anti-competitive concerns related to sparkling wine, brandy, dessert wine and concentrate products, according to Constellation.

Rob McMillan, executive vice president and founder of Silicon Valley Bank's wine division, welcomed Thursday's announcement.

"It's good news because it's actually going to go through," McMillan said.

The brands excluded from the revised deal represent about 5 million cases annually – or 17 percent of the original 24.8 million cases included in the April $1.7 billion agreement between Victor, New York-based Constellation Brands and Modesto, Calif.-based Gallo, according to J.P. Morgan.

Constellation Brands on Thursday said Cook's California Champagne, J. Roget American Champagne and Paul Masson Grande Amber Brandy will not be part of the revised $1.1 transaction. The $1.1 billion deal includes a $250 million earnout provision over a two-year sale.

One of the label included in the original $1.7 million agreement announced in April included the sale of Ravenswood, the iconic Sonoma brand. Constellation bought Ravenswood in 2001.

Ravenswood founder and winemaker Joel Peterson was not "entirely surprised" by the revised deal announced Thursday. "Both Gallo and Constellation are pretty pragmatic companies," Peterson said. It was in no one's interest to let the agreement between the two companies "fester," he said.

Constellation will be able to move on to "other things," Peterson said, referring to cannabis. "They have a propensity to go for the shiny, fast growing and profitable," he said. "These things suit the public corporate nature of the company."

Peterson noted that the brands Constellation said it would keep if the new $1.1 billion deal closes are brands that have been part of the company for longer than Ravenswood or Clos du Bois, another label Constellation wants to sell. Therefore these brands can easily worked back into the "fabric of Constellation" if another buyer does not buy them, Peterson said.

In the meantime, Peterson is not sure what the deal means for Ravenswood, which continues to have a following. "There is still a lot of love for Ravenswood out there," Peterson said. The Ravenswood tasting room closed in May.

"The Ravenswood historical structure is there and the customer recognition exists, so the challenge would be to make honest wines in the style that made Ravenswood so well liked," Peterson said.

Gallo would need to do it without over producing to the point of having to discount prices and damaging "the quality and character of the wine for the sake of growth," he said.

In a separate deal, Constellation Brands last week announced the sale of its New Zealand-based Nobilo Wine brand to E&J Gallo for $130 million.

Constellation Brands and the world's biggest winery agreed in April to sell 1.7 billion of labels, mostly wine priced $11 or less, as well as properties in California, New York and Washington state. Regulators with the Federal Trade Commission asked for more documents shortly after the agreement was reached, delaying the closing of the sale. Representatives for the wine industry have said repeatedly they anticipated a new, different agreement.

Besides the sale of Ravenswood the agreement reached in April between Constellation Brands and Gallo also included the divestiture of such labels as Clos du Bois, Black Box, Capri, Richards Wild Irish Rose, Hogue Cellars and Mark West. Gallo also agreed to purchase the Clos du Bois facilities as well as Mission Bell, Turner Road Vintners, Wild Horse in California; Hogue Cellars in Washington state and Canandaigua facilities in New York state.

"We remain confident in our wine and spirits transformation strategy and we are committed to continuing to work with Gallo and the FTC to finalize this transaction," said Bill Newlands, Constellation Brands president and chief executive officer, in a written statement Thursday. "We continue to focus our total portfolio to align with consumer-led premiumization trends and growing segments of the market. We believe pursuing a revised agreement is in the best interest of the brands, our collective employees, business partners and consumers. We aim to close as soon as possible and look forward to a seamless transition while continuing to drive momentum in our respective businesses."

Constellation said it will release additional financial details during its third quarter results conference call at 10 a.m. E.S.T. on Jan. 8.