Smarter Vineyard Management and Innovative Winemaking Discussed at Wivi 2020
Discounted early bird tickets are now available online through February 25.
Wine Business Monthly invites you to WiVi Central Coast—the largest gathering of wine industry professionals from California's Central Coast—held March 25, 2020 at the Paso Robles Events Center.
Early bird tickets are now available. Register Now.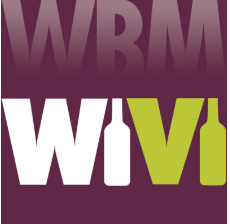 WiVi Central Coast
When: March 25, 2020
Where: Paso Robles Event Center, Paso Robles, CA
Early Bird Ticket Price - Deadline is February 25, 2020:
Full pass: $295
Tradeshow only: $25
Regular Price (if you register after February 25):
Full pass: $345
Tradeshow only: $35
The conference includes educational seminars with a regional focus on viticulture and winemaking. Session topics include:
Experimenting with Process: Why Winemakers are Testing New Methods
Join Peter Salamone, CEO of the Research Oenovation Collective, to discuss the winemaking trial process. Before using any new product—be it yeast, barrels, bottles or closures—it's imperative to run tests to determine if and how the new tool will affect the quality of the wine. Salamone will lead a panel of winemakers who will talk about their experimental processes as well as tips for best practices in conducting a reliable trial. Following the discussion, guests are invited to taste through a series of peer-conducted trials and learn from these winemakers' results.
Recent Research: Assessing Vineyard Threats
Surendra Dara, cooperative extension advisor, entomology and biologicals, at the UC Cooperative Extension will talk about some of the biggest threats to the modern Central Coast vineyard. From traditional concerns like Vine Mealybug and Leafroll, to an emerging threat from the Spotted Lanternfly, this session will look at the state of vineyard warfare and offer practical solutions to eliminate and prevent the spread of these insects and viruses.
Exploring New Wine Styles on the Central Coast
When thinking about Central Coast grape growing, Cabernet Sauvignon, Zinfandel, Syrah are often varieties that come to mind. But there are winemakers in the region who are changing that status quo, working with new varieties and experimenting with new winemaking methods. This panel discussion, lead by Chris Shackelford, chef and sommelier at Trelio restaurant in Clovis, will introduce attendees to Central Coast winemakers who are exploring innovations in the vineyard and cellar in the pursuit of new wine styles.
Want More?
The full agenda and list of speakers can be found on the event website.
Chat Wine Business Strategy at CCI
Prior to WiVi Central Coast, WBM will host Central Coast Insights on March 24, 2020, also at the Paso Robles Event Center. This business-minded conference gathers together some of the top leaders in finance and economics, with educational sessions specifically focused on wine business strategy and development.
Central Coast Insights attendees are eligible to attend WiVi Central Coast conference and tradeshow (held March 25, the day following CCI) at a discounted rate. To access the $100 discount for sessions or free tradeshow entry, follow the link in your CCI registration confirmation email (discounts applied at checkout). Get your early bird tickets now.
Full details on Central Coast Insights including agenda and speakers—are now available on the Central Coast Insights website.