Interest in Wine Remains High in Hong Kong Despite Economic Struggles
"Batten down the hatches" Hotels and restaurants struggle as protests continue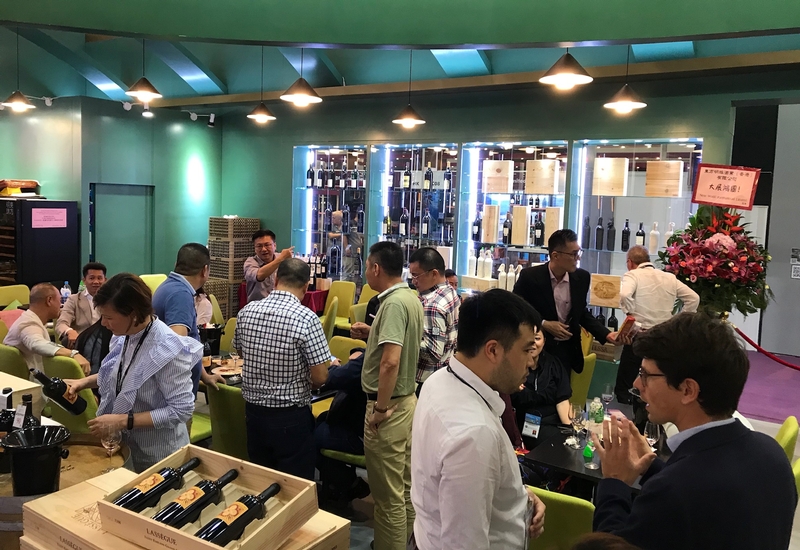 The 12th Hong Kong International Wine and Spirits Fair drew 15,000 buyers and 21,000 visitors Nov 7-9, according to the Hong Kong Trade Development Council. Photo by Kerana Todorov/Wine Business Monthly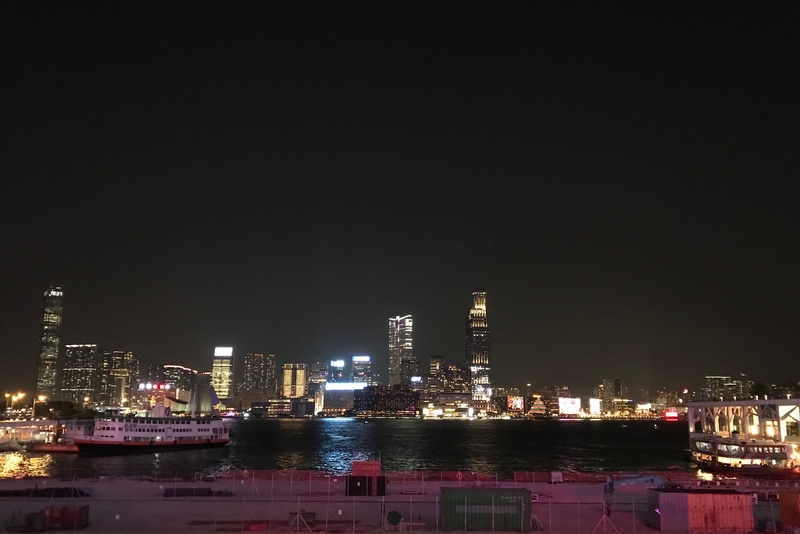 Interest In Wines Remains High In Hong Kong. However, Hong Kong Faces Economic Struggles

While Hong Kong tourism has decreased dramatically since protests began earlier this year, interest in fine wines remains high in the territory.

Hong Kong contributes $58 million of the $98 million global wine auction market, Patti Wong, chairwoman of Sotheby's Asia said during the Hong Kong International Wine and Spirits Fair in November. And unlike other luxury items, wines get drunk, driving both demand and price, Wong noted.

The 12th Hong Kong International Wine and Spirits Fair on Nov. 7-9 drew 15,000 buyers and 21,000 visitors, according to the Hong Kong Trade Development Council which organizes the event at Hong Kong Convention Exhibition Centre.

Sabrina Hosford, general manager at Summergate, a fine wine and spirits merchant in China, Hong Kong and Macau, said the passion for wine remains high in Hong Kong. At the same time, Hosford and other speakers and exhibitors at the conference, spoke on the need to batten down the hatches as hotels and restaurants struggle while protests continue. She and others have estimated that business at restaurants, hotels and bars was down by 35 percent this year.

Summergate's sales staff have put on another of debt collector, Hosford said. "People ask me 'when will this get back to normal?' I think it will be 2 to 3 years' time," Hosford said. "And it's best for us to look at it as 'this is the new normal,'" she said. "We need to define our success we think (is) the new normal."

That means smaller sales forces, stricter spending on marketing and maximizing operating expenses, she said.

A number of events have been cancelled over the past few months, including Hong Kong Wine & Dine. The event drew about 168,000 people in 2018 from 33 countries, according to the Hong Kong Tourism Board.

The number of visitors entering Hong Kong was nearly 44 percent lower in October than in October 2018, according to data released by the Hong Kong Tourism Board. Tourism from mainland China to Honk Kong, home to 7.4 million people, dropped the most – nearly 46 percent – while the number of US tourists was off by 38 percent during that same time period.

Hong Kong removed all tariffs on imported wine in 2008.

Debra Meiburg, master of wine and founding director at Meiburg Wine Media, said during a break that mainland Chinese prefer to buy fine wine through Hong Kong channels because they trust the provenance of the wine. "We're considered very trustworthy."

About 37 percent of Hong Kong wine sales are to private clients, Meiburg also said. These private clients drink the wine at home, she said. "I think that business is still robust."

Meiburg, who has lived 33 years in Hong Kong, and others stressed Hong Kong is a resilient city. "The one thing I know about this city," she said, "It bounces back immediately."

What about US wine sales in Hong Kong and mainland China? Taxes and trade wars between mainland China and the United States continue to affect sales, speakers and others said during the conference.

Retaliatory tariffs and taxes imposed on US wines are expected to total 106 percent by Dec. 15.

Hosford said the future is bright in Hong Kong and Macau. There is interest in mainland China, she and others said. However, the tariffs have been crippling.

Wine companies need a unique story and an importer with a long-term strategic plan. They also should expect success within a year. "It doesn't happen overnight," Hosford said.

Meiburg said that mainland Chinese – like Americans – are "very patriotic."

"And they feel offended," Meiburg said as she referred to the trade wars between China and the U.S.

Jonathan Mather, a consultant and a speaker at the conference, said clients in China want to meet the wineries' owners and winemakers instead of the export manager. The Australians and the French "are very good at that," he said.

Alice Tsang, a researcher with Hong Kong Trade Development Council, said a recent survey indicates mainland Chinese consumers still prefer red wines. They also choose wine based on taste instead of brands, she said. Women prefer 375-milliliter bottles instead of bottles twice that size.

Wine companies need to reach out to the consumers by participating in wine fairs and tasting events or organizing dinners, according to the research.

Pierre Legrandois, general manager at Links Concept, a wine merchant and distributor, who did not attend the Hong Kong International Wine and Spirits Fair conference, said iconic wines continue to sell and consumers buy and drink the bottles. Still, he said he has to be creative as clients expect good deals.

In the meantime, protests continue even after Hong Kong voters overwhelmingly elected pro-democracy candidates in district council elections.