Wine Opinions Launches Monthly Newsletter
Company publishes newsletter revealing buying habits of wine consumers and trade professionals
Sonoma, Calif.— Wine Opinions is a research provider focused on the U.S. wine industry providing clients — including wine producers, wine brand marketers and wine trade associations — with insight into trade and consumer wine preferences, buying habits and trends. Through online surveys, discussion forums, tastings and in-person focus groups, Wine Opinions focusses on specific topics clients are curious about — from feedback about new label designs, to new wine styles to buying patterns of particular demographic groups.
With the amount of research the company conducts, some of its data concerns the broader U.S. marketplace. This month, the company began publishing a monthly newsletter focused on that data, with observations and comments on market segments and insights from other industry sources.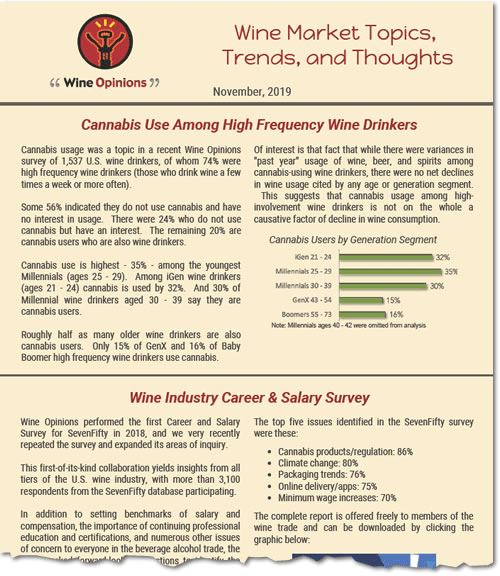 John Gillespie, founder and CEO of Wine Opinions, said that the target audience for the newsletter is anyone interested in U.S. wine market trends. "Our expertise is in the U.S. wine market," Gillespie said.

"We're the only country with a three-tier system, so the U.S. is a special challenge for both imported and domestic wine producers and sellers." Information is vital for both those curious about consumer interests as well as how those items get on the shelf, he said.
Wine Opinions' has access to the different tiers of the wine trade through their survey panels: importers, distributors, on-premise and off-premise trade, academics, media as well as independent contractors, those within the industry that, in some way, affect what wines are being sold in the mass marketp.

"Many of our projects for producers or importers involve doing both trade and consumer research within the same product, especially for those developing new brands, new labels or entering a new segment of the market," Gillespie said.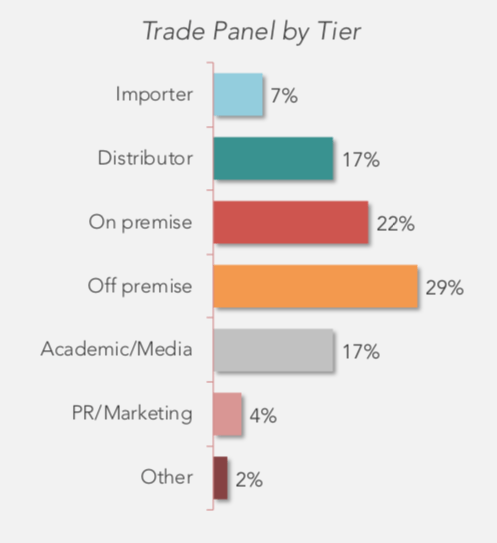 Gillespie said specific projects and results conducted for clients are confidential but that he and his colleagues learn a lot of other information during the course of their work.
The November newsletter highlighted insight into the cannabis industry—whether or not high-frequency wine buyers who are also cannabis users are decreasing their wine purchases. The answer, they found, is no. "The cannabis information did not come from a client, but from research we did because it was a topic everyone was talking about," Gillespie explained. "And what we found was quite interesting: those who drive the market, purchasing wine $20 or more—even among cannabis users in this category—their wine purchasing and consumption is not in decline … When we have a finding like that, it's important for both cannabis and wine companies to know."
"We go where the wind blows," Gillespie said. "We may never repeat a survey, or we may wait two or three years to repeat a survey, but we almost never do the same thing twice. The nature of our business is providing a different perspective on the market."
"We're happy to be part of the conversation and part of helping the wine industry move forward to be smarter and work more intelligently," Gillespie said.
The newsletter is distributed freely to the trade by subscription. Subscriptions to the Wine Opinions monthly newsletter can be initiated at this link: https://www.surveymonkey.com/r/2JD5PNS